Sloto Magazine Blog
Details

Category: Sloto Magazine
By gaming astrologer Allison Stars
As featured on Sloto Magazine
Aries
Get ready for something big. Could be a big jackpot this year, even a progressive one. Jupiter, Saturn and Mercury are positioned in the tenth house. This alignment means a big accomplishment. Watch out for the temptation to cheat to earn even more money. Behave ethically to savor your success.

Recommended games: Crazy Vegas, Hillbillies Cashola, Plentiful Treasures, Snowmania and Three Kingdom Wars
Taurus

May seem like games are tight in the beginning of the year. On June 29th, Mars enters Aries and it may seem luck is slipping from your hands. Keep a strict budget. Pleasants surprises will come in the second half of 2020. The trick is to cash out regularly rather than wait for a huge bankroll to withdraw.

Recommended games: Cubee, The Nice List, Stardust, Rain Dance and High Fashion
Gemini
Financially this will be a good year. This does not mean you need to take big risks. From mid-May to mid-September Jupiter turns retrograde. While you will feel like luck is on your side, be careful to not overspend. Overall, you will be successful with your luck, especially in the last trimester of 2020.
Recommended games: Asgard, Dragon Orb, Lucky Tiger, Ocean Oddities and Secret Jungle
Cancer
Saturn, a weak Jupiter and Mars will be positioned in the seventh house. As these planets move together you will experience a rollercoaster in your luck. You will love the adrenaline rush but remain equanimous. Don't bet too high when on a high note; don't despair when the slots are tight. From May 11th onwards Saturn will retrogress to Aquarius. Be careful around this time and get ready to bounce back in luck when Mars enters Aries on June 29th.
Recommended games: Scuba Fishing, Vulcan, Ronin, Orc vs Elf, Green Light and Caesar's Empire.
Leo
This won't be a year of big risks. Stick to your normal playing style and you will get decent returns. The first trimester will be influenced by a Lunar Eclipse making your more sensitive to the nature of your luck in this period. Don't take it too personally. In September, Venus is in your decan and this is the time to exploit your luck. Expect surprisingly positive jackpots around this time.
Recommended games: Count Spectacular, Fantasy Mission Force, God of Wealth, Kung Fu Rooster and Nova 7s.
Virgo

The first two weeks of 2020 will bring lots of fortune. Sporadic peaks of luck will continue until the Solar Eclipse on June 21st. Things will stabilize more there and you will find moderate but constant sweet moments of entertainment throughout the rest of 2020. There is a risk of tight luck in October.

Recommended games: Zhanshi, Witch's Brew, Shark School, Polar Explorer and Panda Magic.
Libra
It will seem like everything is against you in the first couple of months of 2020. Be patient, between March 15th and July 10th, Saturn trine your decan and this will issue a force of good luck flowing through you. Venus in your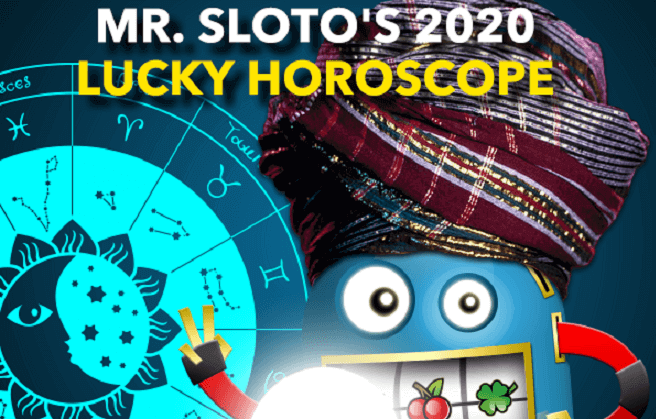 Details

Category: Sloto Magazine
As featured on Sloto Magazine
The Chinese zodiac is a big theme at Sloto'Cash for the past 12 months as we have seen dozens of new Asian-themed game releases. Most of these new slots are inspired by the Far-East's Zodiac and mythology.  
The Chinese Zodiac plays a very big role in modern day China. The Zodiac has been used for centuries as a guide for making big decisions.
Believe it or not, the Chinese Zodiac is influencing demographics, world economy, relationships and political decisions in China. So, what's the fuzz about the zodiac? We have gathered a series of fun facts about the Chinese Zodiac, so you can appreciate the depth and tradition behind this ancient practice.
It's not about the stars
As opposed to the Greco-Roman 12-sign zodiac, the Chinese version is not inspired by astrology. It stems from ancient Chinese philosophy. It is also a 12 sign zodiac, but it represents years rather than star constellations. Each sign is represented by an animal.
¼ of the world's population

A quarter of the world's population is using the Zodiac to guide their lives. They use it to name newborns, to decide whom to marry, when to give birth, and determining attitudes between one another. The Chinese believe several animal signs get better along together than with others. Parents choose specific years to give birth, in order to make a harmonious zodiac sign family.

Romantic couples are also influenced by the Zodiac. Some signs are thought to be highly compatible, while there are others that are considered natural enemies.
The power of the Dragon
The sign of the Dragon is very auspicious, symbolizing power, wealth and prosperity. Many Chinese parents dream of having a child in the year of the Dragon.  In 2012, the year of the Dragon, birth rates increased 5% in China, Hong Kong and Taiwan; an equivalent of 1 million extra babies that year!
The Tiger and the Goat
At the other end of the Zodiac are the unlucky signs: the Tiger and the Goat. During these years, child birthrates are lower in Asia. Surprisingly, most of the top 300 wealthiest persons in the world are born under precisely these two signs!
Zodiac Sign Index
Many Chinese business people make their decisions based on this index. These decisions are making a big impact not only in China but also in the world.  China plays an important role in the global economy and politics; it is thus becoming very important to understand the impact of the Chinese Zodiac and other Chinese traditions.
Details

Category: Sloto Magazine
It is fascinating to see the evolution of Santa Claus over time. In a previous edition of Sloto Magazine we reviewed the history behind Santa Claus. Many of our readers got intrigued and some wanted to know more. On this article, we will explore how Santa ended up having reindeer as the muscle power for his sleigh.
The character of Santa Claus has been inspired by St. Nicholas of Myra. As a 4th century bishop living in present-day Turkey, it is more than unlikely that he traveled with a sleigh pulled by reindeer. The more likely truth is that St. Nicholas traveled by horse. In fact, the Dutch version of St. Nicholas, Sinterklaas, does travel by horse to this date.  
So where do the reindeer come from? Their association with Santa Claus has a very precise origin… a poem! Yes, the 1823 poem titled 'A Visit from St. Nicholas' or commonly known as 'The Night Before Christmas' introduces the idea that Santa drives his sleigh with 8 reindeer. The poem mentions the names of the reindeer as we know them today, except for two.  
Here's an excerpt from the poem:


When what to my wondering eyes should appear,
But a miniature sleigh and eight tiny reindeer,
With a little old driver, so lively and quick
I knew in a moment it must be St. Nick.
More rapid than eagles his coursers they came,
And he whistled and shouted and called them by name;
"Now, Dasher! now, Dancer! now, Prancer and Vixen!
On, Comet! on, Cupid! on, Dunder and Blixem!
To the top of the porch, to the top of the wall!
Now, dash away, dash away, dash away all!

Dunder and Blixem are Dutch words that mean 'Thunder' and 'Lightning'.  Later variations of the poem changed the name to Donner and Blitzen as we know them today!   
On the opposite page we will review one of our most popular slots based on Santa's most famous reindeer!