AWP Slots
We're spilling the beans at Sloto'Cash. Our team of slot experts will be producing high-quality tips and strategies throughout the coming year so you can learn the insides and outs of every slot machine and optimize the way you play at Sloto'Cash.

Moreover, as the editor of Sloto Magazine, I will personally curate and recommend my favorite games to play each month, ensuring you're always in the know regarding the most captivating and rewarding games as the seasons change.
Top AWP Game for the fall
VEGAS LUX
Imagine visiting the Mecca of gaming, Las Vegas, and getting 720 ways to win with every spin. That's what you get when you play our cutting-edge slot – Vegas Lux – that has a unique format for its game board, featuring a 3x4x5x4x3 reel set that can generate winnings whenever identical symbols land consecutively from left to right AND right to left on the reels!
Free Games Galore! Trigger 8 Free Games when 5 or more scatters appear consecutively across the reels. You receive 8 Free Games per each winning line the scatters make, potentially allowing for 240 Free Games to be earned!
Top High-Variance Game for the fall
THE MARIACHI 5

This November, all of Mexico and parts of the US will celebrate Día de los Muertos (Day of the Dead), a festive occasion to remember loved ones that have passed away. Our AWP slot – The Mariachi 5 – brings this unforgettable festival to Sloto'Cash. Besides being an AWP slot, this is also a high variance game. Here's an important tip: only play high-variance slots when you have a plentiful balance. Remember that it can take a few hundred spins before you see a jackpot explode on your screen!

Interactive Bonus Feature!  When you trigger the Free Games you have the option to select from 5 varieties of Free Games. Find the perfect fit for your style of play:

15 Free Games with 2x multiplier
12 Free Games with 3x multiplier
10 Free Games with 4x multiplier
8 Free Games with 5x multiplier
5 Free Games with 8x multiplier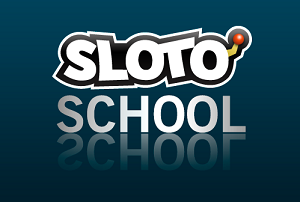 AWP and High Variance Series
This is a new era of entertainment at Sloto'Cash! We couldn't be more excited to unveil an array of exhilarating features that will enhance your playing styles so you can savor every minute of your time with us. Besides the Play Smart series announced in the previous pages, we will share two other guides to our games that will reward you not only with knowledge, but also with bonus cash!
AWP Series

All-Ways-Pays slots are amongst the most popular games today. The simplicity of this format is irresistible because you no longer have to pay attention to paylines; instead, you can simply follow the icons as they land on the reels. When identical symbols appear in consecutive reels, you are guaranteed a prize!
Follow our editor's top picks for AWP each season, so you can get hassle-free winnings each month. 
High Variance Series

Are you aware that every slot is designed with a predefined payout style? Some games opt for frequent, smaller to medium-sized prizes at regular intervals, while others lean towards less frequent but higher payouts in the long run. This is referred to as the game's variance or volatility, and at Sloto'Cash, we love to be transparent and disclose the variance type for each game.

High variance slots are the ones that demand patience, as they often require numerous spins before unveiling a substantial prize. However, the wait is worth it, as these games can release jackpots several times larger than the initial bet, so players win a sum worthy of cashing out.

Our editor will provide monthly tips and strategies for playing high variance slots in our new guided series. Be sure to never miss a single tip, so you can play optimally and win more often!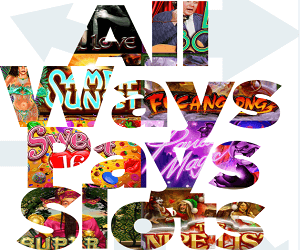 Let's finish the summer with a bang! 
In the last weeks of summer, we expect a steady momentum of luck until we reach a thunderstorm of jackpots!
Some of the most fascinating games to play are AWP slots – these All-Ways-Pays games have more winning combinations than traditional pay-line slots. AWP slots can have hundreds of ways of achieving a winning combination versus the limited 10 to 50 paylines that traditional video slots have. 
These are our editor's top AWP slot picks – games you must play before the summer ends!

This is one of my favorite Asian-themed games, especially because it has 6 reels allowing for 729 different ways to win. The Feature Trigger offers three versions:

4 Scatter Trigger: Play 8 Free Games with added wilds and prizes multiplied up to 5x!
5 Scatter Trigger: Play 12 Free games with grouped wilds and some prizes multiplied by 5x!
6 Scatter Trigger: Play 25 Free Games with all prizes doubled, added grouped wilds and 5x multipliers added!
The legacy of the Egyptian civilization will live on for thousands of years more. Enter the vaults of history to relive the power and glory of this mighty empire. This AWP slot has 576 different ways of achieving a winning combination. Plus, it has these impressive features:

Magical Re-Spin: The Scarab will re-spin the reels after a losing spin and award a big win to the player!

Jackpot Pick Bonus:  The Scarab can also trigger this feature, which allows you to make picks from 12 options in the reels. When you get 3 identical symbols, you will be awarded the corresponding local progressive jackpot: Mini, Minor, Major or Maxi jackpot!