Sloto School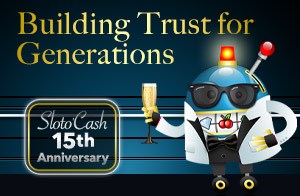 If you can't keep your hands off a slot machine, you need to learn how to treat it with respect. A slot machine is a whimsical lover; it can take you to the heights of ecstasy as quickly as to the pits of frustration.
Every slot player must learn basic rules and tips to make the most of every minute spent in the company of slot machines. Here are our suggestions for you when playing slot machines at Sloto'Cash or any other casino.
Max Bet Rule
It has been going as a rule of thumb that you must always play slots in Max Bet to get the best pay-back rates. This may be true in some land-based casinos, but Uptown Aces does not set independent pay-out rates per denomination. If a slot machine is set to pay at 95%, it will do so in every denomination allowed.
However, do note that some slots, especially 3-reel slots, have higher pay-table prizes when you play Max Bet. In this scenario, playing Max Bet is essential to get the best returns.
Play all Pay-lines
Slots allow you to select how many pay-lines you want to bet on. We recommend that you always play all paylines on any slot that has more than 3-paylines. This makes it easier to land winning combinations, especially in aligning special icons that will trigger the bonus features.
Pick your pay-out style
Are you someone that enjoys getting frequent wins or are you hunting for large prizes after long strenuous sessions? Identify what type of player you are and locate the slots that are ideal for you. Our games preview allows you to read whether the game has low, medium or high volatility. The lower volatility means that the game prefers to give small to medium prizes frequently. High volatility means the game will often go through dry patches only then to release higher jackpots.
When to stop playing
It is important to set a budget for every visit to the casino. Having a fixed amount to play with makes it easier for you to manage your money. If you want to play one evening with $30, you can set certain rules to your play. For example, to switch machines if you lose $10 of your original balance. This way you get to explore more games than if you keep playing carelessly without paying attention to you balance.
Every spin independent
Forget everything you have ever heard about how or when a slot machine will pay. Every spin is random and independent from the last. If a slot is tight after a few hundred spins, it doesn't mean it will loosen up. There is not a bullet-proof strategy that can help you beat a slot machine; you simply need pure luck: playing the right machine at the right time.
Exploit your comps
Be sure to be part of the Loyalty Program @ Sloto'Cash and play the slots with the highest comp point compensation. Ask the casino host for tips on which bonuses or slots have the highest comp rewarding scheme.
Entertainment value
Let's not forget that playing slots is all about entertainment. Modern slots have innovative bonus features that create suspense as you wait for the coming payout. Identify which bonus features you enjoy most in a slot machine. Is it Free Spins, Interactive Bonus Rounds, Expanding Wilds, Scatter Icons, Multipliers, or Collapsible Wilds? Once you have your list, go and find the slot games that offer those precise features and enjoy every minute.
Play with a 
400% Match Bonus + 40 Spins on Top!
Redeem Code: 400SLOTSTIPS
Offer requires a $50+ deposit and it holds 40x rollover + 10x on spins winnings. Valid for a limited time. Please check your inbox for details. Spins game: 777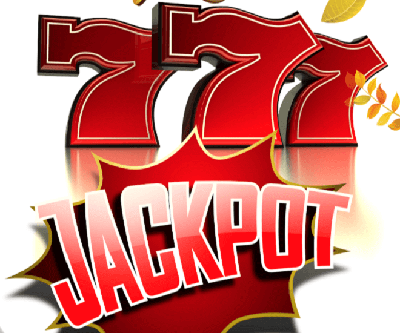 A closer look at progressives (As featured on www.slotomagazine.com
Most players dream about hitting a large progressive jackpot in their lives. The very idea of winning millions of dollars after a single spin is what brings thousands of visitors worldwide to land-based and online casinos.  Progressive games have a jackpot meter that increases after coins are played on the game. A small percentage of every bet goes to the jackpot, allowing it to grow bigger every day!
But how realistic is it to hit a progressive jackpot?
The odds vary considerably for each progressive game. The odds of winning a million-dollar progressive range from 1 in 50 thousand to 1 in 50 million!  Nonetheless, it is not impossible to win these or lesser progressive jackpots; in fact, there are several winners each year within Sloto'Cash's (RTG) progressive network.
Let's have a look at the different types of progressive jackpots games currently available in online and land-based casinos. You can also ready our article on Ultimate Jackpots Games 
Standalone Progressives
This is certainly the oldest form of a progressive jackpot and can be found in small brick-and-mortar casinos. Besides having its fixed pay table jackpots, the slot machine also has a progressive jackpot that increases based solely on the coins put in that machine. The progressive jackpots on these machines rarely go above a few thousand dollars.
Local Progressives
The next type of progressives is easily found in most casinos. At Sloto'Cash casino they are called Real-Series slots. These games are linked within the casino and the jackpots are feed by the bets placed on these games by players within the same casino. Some local progressive jackpots are random: they do not require that you hit any special symbols and may be won at the end of any spin of any bet size!
Wide Area Network Progressives
These are the largest jackpots since they are fed by the bets placed on the machines throughout a network of multiple casinos or states. Sloto'Cash, which is powered by Real Time Gaming (RTG), has several multi-million dollar progressives that have been growing thanks to bets placed by thousands of players in RTG casinos. The great thing is that you can win the entire Wide-Area Network jackpot by playing these games at Sloto'Cash!
In the opposite section, we will review the most popular progressive games that you can play today Sloto'Cash. These games have over $5,000,000 in progressive jackpots and are constantly growing. Could this be your luckiest day yet?!
The following offers are valid until end of the month.
Play with a 222% True Jackpot Match Bonus up to $2,000!
Redeem Code: 222MEGAPOT

Complete the offer above and win or lose
Get 125 Loyalty Spins to win up to $500 EXTRA!
Game: Cleopatra's Gold
Loyalty Code: 122MEGAPOT


Coupons must be redeemed in order!
The deposit coupon requires a $30+ deposit. Both promos hold 35x rollover.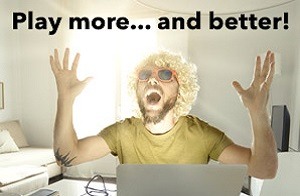 Train Your 👀 to Recognize Our Best Promos 📢  
Learn to pick the promotion that best suits your style of play. In this video article, we explain to you how Sloto'Cash bonuses work and in the following article, we advise you on which promotions to claim based on your betting patterns! 
Let's identify first what kind of player you are:
Entertainment value: you play in your leisure hours as a hobby or pastime. There is no sense of urgency in getting a win. What is important is getting good returns so the playing sessions last as long as possible and you get your money's worth. You deposit low to medium amounts. Usually wager low amounts to make your deposits last.
Casuals: you don't play regularly, but when you do decide to play you are looking for a balance of thrills & winnings. You look to win but understand that it's not always possible. You want to feel the thrill of a win building up, even if in the end your bust. Your wagers fluctuate, wagering higher when you are on a good roll. You deposit from low to medium-high amounts.
Serious or professional: you make it a business to beat the casino. You know the rules of the games and play them with perfect strategies. You bet hard to win big. You deposit big amounts.

Identify what type of player you are and then go for the bonuses that best fit your style!
You can find the available Sloto'Cash promotions HERE along with a video tutorial on online casino bonuses.
WEEKLY MATCH + Spins
Code: WEEKLYMATCH
Every week Sloto'Cash offers a 100% or higher bonus together with a high number of spins. This bonus is recommended for all player types. You get high upfront amount for your deposit, along with the earnings of the spins. No max cash out – so no limit to potential profits.
EASYWIN Bonus
Code: 65EASYWIN
This bonus has a comparatively lower playthrough than other bonuses. Recommended for Casual to Serious players looking to easily meet the playthrough requirements after a win.
UNLIMITED Bonus
Code: SLOTONOLIMITS
Get a 75% Reload on an unlimited number of deposits. Recommended for Entertainment Value and Casual players.
Up 225% DAILY Bonus + 50 Spins
Code: Varies on a monthly basis
The daily bonus is tailored for all types of players. Depending on your deposit amount, you get a progressively higher percentage plus some extra spins. Entertainment Value players can enjoy a starting 75% reload while Serious players can get up to 225% on a $300+ deposit. As always, NO max cash out!
Instant CASHBACK
No Code: request via Support
This is perfect for players that want to cash out as soon as they win. Recommended for Serious and Professional players. If you don't win with your deposit, receive 25% back with only 10x playthrough. Read more about this very special promo HERE
Casino Games and Progressive Jackpots
Code: SLOTOJACKPOT
Like Table Games, Video Poker and Progressive Jackpots? Then this is your bonus. Recommended for Casual to Serious players.