Sloto Magazine Blog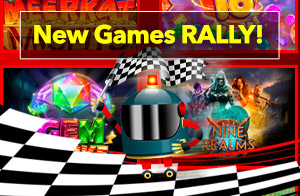 Winning the Race of New Game Releases
New experiences are on their way at Sloto'Cash, an online casino that is now world famous due to the regular releases of new slot games! This season you are in for a treat with the upcoming release of six slots prior to the end of 2022.
Halloween games: Play Count Cashtacular now and soon the release of Divas of Darkness for the spookiest season of the year!

Magic and Fortune: Play in November and December, Merlin's Riches and Goblins, Gluttony of Gems, and Mermaid Royale to strike gold when you play these fantastic games.

Xmas fun: Play on Nov. 23rd, Santa's Reel Wheel to get into the holiday spirit and win big prizes before the end of the year!
Your new favorite game could be on this list, don't miss a chance to discover your luck at Sloto'Cash!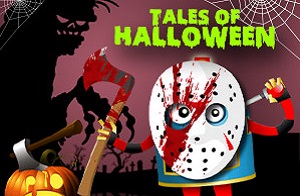 As featured in Sloto Magazine
Halloween is approaching and you might be running late to find the perfect costume this year. Luckily Sloto Magazine is here to help you find creative and easy DIY (do-it-yourself) Halloween costumes.
Giant baby face
Difficulty level: low
Time requirement: 10 minutes
Yep, it can't get any creepier than this. Find an old doll and tape its arms and legs to your face. Take it to the next level and find a pacifier to carry in your mouth. Guests will love (and simultaneously dislike) looking at you!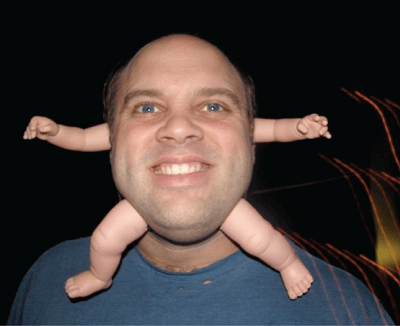 A living famous painting
Difficulty level: medium
Time requirement: 1-2 hours
This one is relatively easy. Find an old (light) wooden frame and dress up as you favorite portrait. We recommend the famous American Gothic painting by Grant Wood. This is ideal for couples and all you need for the man is denim overalls, a black blazer and a pitchfork; for the woman an old-fashioned dress and the hair pulled tightly back. Be creative, you could also do a famous Van Gogh, a Picasso or a fully abstract painting!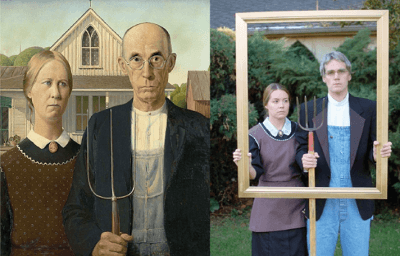 A cluster of grapes
Difficulty level: low
Time requirement: 1 hour
This is easy and fun. Blow up a couple dozen purple balloons and tied them around your purple outfit. A green hat or bonnet finishes the costume. Find a real cluster of grapes to carry around and offer to children!
And then....when all the trick-or-treating is done, when all the apples have been bobbed, and when you feel you can't move from "Did I eat ALL that candy???" it's time to find your favorite easy chair, plop down and login to the Sloto Cash casino lobby to check out all the treats there - free spins, free chips, match bonuses, new bonus slots to try out.....the list goes on and on. SlotoCash online casino is YOUR address for fun and excitement - and a little relaxation too!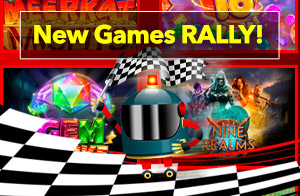 Winning the Race of New Game Releases
As featured in Sloto Magazine Fall 2022 Edition
Every year every online casino wants to end on top with a record number of new game releases. There is nothing like having a fresh online casino with brand-new slots that players can enjoy every year. Sloto'Cash! is no different and we are now in the process of building an impressive repertoire of casino games. Over the last 12 months, our team has been releasing as a minimum a new game every month, so our total game collection is growing to never-before-seen levels.

Our approach has not been to release commonplace games that repeat themes that we have seen ad nauseam. Quite the opposite, our game developers are adding innovative slots and each release brings features that are at the forefront of the industry. The motto here is not quantity but quality. You can now select any random game from our list, and you will be pleasantly surprised to discover unique features, that include morphing symbols, slippery reels, contest-like bonus features, and multiplying rewards that culminate in astronomical winnings. With such additions on a regular basis, you can always get the excitement of a new experience at Sloto'Cash!
Variety Matters!

Long gone are the days all slots carried cherry, bar, and 7 symbols on their reels. Modern-day slots offer a greater variety of themes, by turning every imaginable place, story or civilization into a fountain of entertainment. Testament to this is the wide-ranging variety of game themes we have seen over the past 3 months.
Spring brought us the release of two animal-themed slots with the launch of Copy Cat Fortune and Run Rabbit, Run! Within two weeks of the release of our fun rabbit-themed slot, we saw the release of a game based on one of the most significant historical figures of Asia: the Buddha. The lovable smiling Buddha has been bringing good fortune and fantastic luck to our players since late April this year.

The next games that were released brought us a playful gang of Arctic penguins in Penguin Palooza, that features a locking scatter that triggers free re-spins with fixed scatters on the reels. Within two weeks, we traveled from the North Pole to Ancient Greece with the release of Khrysos Gold, an epic 20-line video slot with innovative features such as the morphing and slippery wilds.
The summer has brought us an unbeatable bouquet of slots with the names of Meerkat Misfits, Gem Strike, Nine Realms, and the long-awaited sequel Sweet 16 Blast!

The year is not yet over, and the race carries on. Sloto'Cash still has many other slots in production, and you'll be amazed by how many different games you will be able to enjoy by the end of 2022. Now that we are racing to the top, make sure you go full speed toward your top jackpot of the year!