Sloto Magazine Blog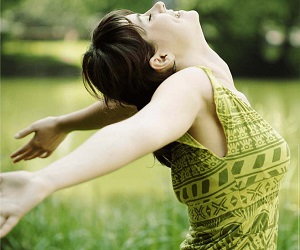 5 Tips for personal renewal (As featured on www.slotomagazine.com) 
Most people set sights to the New Year with resolutions that will foster positive changes in their life. But after a hectic Christmas period with its gift-hunting stress and overindulgence in fatty foods and sweets, followed by a New Year Eve's party; most of us wake up on January 1st with a headache and desire to stay in bed for a couple of weeks.

As we enter spring, on the other hand, we are well into our work routines and feel energized by the rising temperatures and longer daylight. This is the time we can place attention to our health, habits and personal welfare.
Here are five tips that you can implement this spring for positive changes in your life:
Go for Nature walks



The air outside is getting warmer and plants are in full bloom. Visit a nearby forest or park and go for at least one hour walk every week. Fresh air and physical activity can lower your stress-levels, improve your cardiovascular system plus you get to burn that extra 'holiday' fat!
Go for local produce

Instead of purchasing imported vegetables and fruits, go for locally produced products. This has two advantages: first, you support your local farming community and second, you begin to incorporate fresh vegetables into your diet that will benefit your health.


Deep cleaning

So, you have started by taking care of your body, but its 'habitat' is equally important. By this we mean your house! Spring is well known to induce allergies due to pollen and dust in the air. Over 50 million people in the US alone suffer from nasal allergies. Make your house allergy-proof by vacuuming and dusting all nooks and crannies in the house, disinfect surfaces, wash all your linens and blankets and shake your rugs outside and let them stand under the sun for a day or two.


Check up on your health

How long has it been since your general check-up at the doctor or dentist? Make an appointment with your GP or dentist to check up on any discomfort you may be feeling. There's nothing like having a year without illness or injury and prevention is often enough to avoid any mishap.


Out with the old, in with the new

The concept of renewal can also apply to your personal belongings. Go into your closet, medical cabinet, storeroom and pantry and get rid of old, expired and defective products. Any clothes you no longer use can go to charity and you'll be making a difference in the world!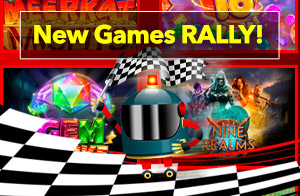 We have a big objective in 2023 at Sloto'Cash
We are aiming to release as many new slots and casino games as possible within 12 months. Our game developers are working 24/7, creating innovative games that will keep you entertained all year long! Here are our new additions: 
Tarot Destiny: Reveal your future fortunes with our 5-reel, 10 pay-line slot that has crystal balls  granting up to 1,000x your bet in prizes. During the Free Games you can win up to 5,000x your bet!
Alien Wins: Travel to outer space for out-of-this-world jackpots, when you get Cosmic Spins with at least 1 expanded wild on every spin! 
Giant Fortunes: Sneak into a giant's cave to gather all the fortunes you can amass. Get lucky with the Free Games feature that has an oversized gem symbol!
Conquest Warrior: Our new game starts as a 3x3 grid, offering you 27 unique ways of winning. To win, all you have to do is get 3 identical symbols from left to right on the reels, regardless of where the symbols land. However, the expanding gameboard can reach up to 729 unique ways of achieving a winning combination!
Fortune of Olympus: Spins the reels in the company of the mighty gods of ancient Greek mythology, while witnessing easy wins appear on your screen with the help of extra-large symbols. 
Non-stop entertainment is our motto here at Sloto'Cash – your only aim is to have fun and profit at our games!
Play with a 177% Match + 77 Spins on top!
Redeem Code: SLOTSRALLY
Redeem with your $35+ deposit. Offer holds 30x rollover only. Spins game: Tarot Destiny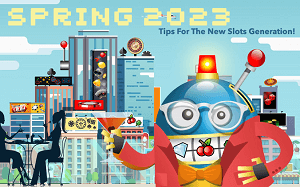 Jackpots are about to bloom!
Watch your bankroll blossom into a fortune when you play our exclusive coupons found in our latest Sloto Magazine. Our Spring Edition is ready to be sent out to lucky players that want to make the best springtime ever! This is your chance to become a top winner this season!
Spring 2023 Magazine Features:
Aliens, Tarot cards, Mermaids and Wizards
What do these things have in common? They are the themes of new articles in our latest magazine and they're bringing exclusive coupons for extra spins and fun on our most recent slots!
Learn from other cultures!
In our latest Sloto Life article, we explore powerful philosophies from other cultures that are influencing and inspiring people around the world to lead a better life. 
Exclusive tournament
We'll reveal the password for our exclusive Spring tournament that will giveaway thousands in tourney prizes!
Bonuses, coupons & tokens
In the middle section of Sloto Magazine, you'll find a 3-month calendar brimming with exclusive coupons that will keep your luck rolling this entire spring!

Experience the thrills of springtime!

Players that read our Sloto Magazine cash out more often thanks to all the extra coupons they play from our famous magazine. Get more thrills this season!
Deposit
Get 
Coupon
$25+

100%

Match Bonus 

SPRINGMAG2023-1

-

$100

FREE CHIP

SPRINGMAG2023-2
Promo codes must be redeemed in order. Redeem both with your $25+ deposit. Both offers hold a reduced 25x rollover❗