Sloto Magazine Blog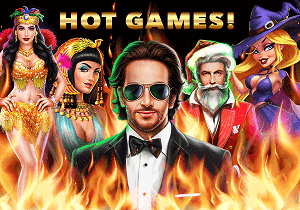 Every month our games bring us unpredictable and pleasant surprises. There are no rules or systems to predict who will be our next winner; this is randomness at its best. Any game can be potentially the biggest jackpot-giver and it's up to you to discover which game it will be!

We're making public the highest-paying games of 2023 so far. Try them; they might still be hot and have a few more jackpots to give away this month!
   Best Payout Rate by RTP (Return to Player)
Next, let's look at the games that received the most spins:

Most Spins

Finally, here are the top 10 games with the most wagers received in 2023:

Highest wagers

Enjoy a 177% Hot Games Bonus + 77 Spins on top@
Redeem Code: HOTTEST2023
Redeem with your next $30+ deposit. Offer holds 30x rollover, and it is valid for one weekly redemption until January 31st, 2023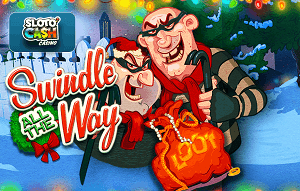 Fun facts about the 90's classic
What could be cozier than sitting on a couch during the holidays with a bowl of popcorn while watching the 1990's classic, Home Alone? It has been three decades since the McCallister family accidentally left Kevin at home during the holidays, prompting the eight-year-old boy to bamboozle a couple of thieves trying to make their way into his home. This film is now regarded as a classic for the holidays and we've gathered some interesting facts you might not know about this film.
The role was written for Macaulay Culkin
John Hughes wrote the film with Macaulay Culkin in mind after having worked with him in 'Uncle Buck'. The director, Chris Columbus, wanted to be fair and do an actual casting, where he met close to 200 children auditioning for the role, but eventually met with the young Culking and agreed he was perfect for the role.
There were two Culkins in the film
Macaulay's younger brother, Kieran, also appears in the film as Kevin's bed-wetting cousin, Fuller. This was the first of Keiran's films and he went on to build a successful acting career both in film and television.
It was a Guinness World Record holder
Home Alone became an instant success and remained one of the highest grossing live-action comedy films ever produced. In fact, it held the record for 27 years until the Chinese blockbuster 'Never Say Die' knocked it off its perch in 2017.
The McCallister home became a tourist attraction
Flocks of tourists and fans of the film have traveled to 671 Lincoln Avenue in Winnetka, Illinois to get a photo of the house in the film. Many stand in front of the courtyard to make Kevin's famous expression after applying aftershave to his face.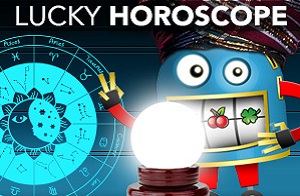 By gaming astrologer Allison Stars
As featured in Sloto Magazine Winter 2023 Edition
Aries
This will be a transformational year for Aries players. The moon in Aries shows that your impulses to select which slots to play will mature in the second quarter of the year. Under the influence of Saturn, your payouts will remain consistent and positive. Toward the end of the year, manage your budget wisely so it is not consumed by the first urge to play.

Recommended Games: Ancient Gods, Big Santa, Builder Beaver, Meerkat Misfits, Witchy Wins.
Taurus

Your ambition for big payouts will be strong this year and signs show that you should go straight for your goals, full of drive and determination. The Sun, Jupiter and Saturn in the early months of the year will help ease resistance to objectives. After April, be more mindful as tight slot sessions may halt your earlier successful streaks.

Recommended Games: Zhanshi, Wild Fire  7's, The Mariachi 5, Run Rabbit Run, Pig Winner. 
Gemini
2023 is a year to learn from previous mistakes. Take a moment to reflect where things went wrong when playing slots and casino games. Take caution to learn the best playing styles and modes during the first quarter of the year. However, with Jupiter's transit, you should see some consolidated returns this year.
Recommended Games: Penguin Power, Miami Jackpots, Vegas XL, Scuba Fishing, Panda's Gold. 
Cancer
This year you may encounter more than a few bumps along the way, however under Mars influence in the second quarter of the year, there are opportunities to accumulate jackpots in your account. The key is to live day by day, without too much thought about the past or the future. Make sure you are intensely focused on each spin you make this year.
Recommended Games: Lucky Tiger, I Zombie, Fantasy Mission Force, Achilles, Triple Twister.  
Leo
Under a strong Saturn influence you can become lazy and this can translate into sloppiness. Be sure to stay alert when placing your bets, so you don't make any silly mistakes, like wagering 10x your intended spin value. During the third quarter, Jupiter is there to assist you to earn back any losses and will help you finish the year strong. 
Recommended Games: Wu Zetian, The Naughty List, Stardust, Princess Warrior, Green Light.
Virgo

A light period of luck at the start of 2023 shouldn't prompt you to put down your guard for the rest of the year. Ketu's transit requires that you play with a strict budget and solid strategy. With this type of play, the second part of the year can bring unprecedented jackpots.

Recommended Games: Fruit Frenzy, Eternal Love, Asgard Deluxe, The Three Stooges Brideless Groom, Spirit of the Inca.  
Libra
This is a year of ups and downs, but this can be managed cleverly. When you are on a winning streak, be sure to keep savings on the side for when the games are tight. Returns can be higher this year compared to last, if you manage your budget carefully and play when the odds are in your favor. 

Recommended Games: Megasaur, IC Wins, Dragon Orb, Cai Hong, 777.
Scorpio
Make 2023 a year of radical change. This time around it's about exploring new ways of playing and stepping into new habits. Early losses can be turned into winnings when you upend your playing style.  This year try new games, play with different betting modes and, most importantly, follow your gut feelings on which games are ready to pay out big.

Recommended Games: Bubble Bubble 2, Derby Dollars, Samba Sunset, Secret Symbol, Popiñata.     
Sagittarius
Jupiter's energy will help you get a very decent payout in the early weeks of 2023. Make sure you put your personal finances in order before you return to play for bigger chances. Venus participates in the first half of the year to help you achieve results you've never had before. 

Recommended Games: Shanghai Lights, Penguin Palooza, Lil Red, Gemtopia, Frog Fortunes. 
Capricorn
Finances are always a strong area for Capricorns, so keep your economy in order because the first 6 months of 2023 may bring streaks of tight slots and carelessness with money can be troublesome. Changes in planetary  positions in the third quarter provide better luck and a huge jackpot can be won during this period.

Recommended Games: Fu Chi, Voodoo Magic, Thai Emerald, Ocean Oddities, Khrysos Gold.
Aquarius

Good streaks at the end of 2022 should not be taken as guarantees that luck will continue on a high note in 2023.   The positive influence of Jupiter in the second half of the year gives a sign that winnings will be a regular occurrence if you know when to stop playing. A momentous surprise can happen at the end of 2023.

Recommended Games: Jackpot Cleopatra's Gold Deluxe, Hyper Wins, Gem Strike, Eagle Shadow Fist, Wild Hog Luau.  
Pisces
2023 will be a refreshing year. Your luck will not always be extraordinarily good, but you'll get enough return to feel entertained and satisfied with many of your playing sessions. Mars movement can introduce the chance to hit a big one in the new year.
Recommended Games: The Big Bopper,  Spring Wilds, Secret Jungle, Neon Wheel 7's,  Loch Ness Loot.
Enjoy a 250% Lucky Horoscope Bonus up to $2,500
Redeem Code: 2023STARS
Redeem with your next $30+ deposit. Offer holds 30x rollover, and it is valid for one monthly redemption until February 28th, 2023