Sloto Magazine Blog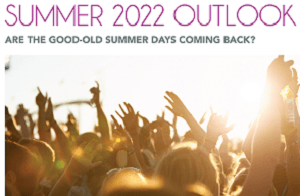 Are the good-old summer days coming back?
Remember the times a big group of friends or family would gather around a grill, while enjoying the nice warm weather outside? Seems like science fiction in our post-Covid19 world. The question in everybody's mind is: are we getting closer to returning to our old ways of being?
Expert says that we cannot expect to return to normal until we reach two endpoints. The first is stabilizing the positive corona cases in your region. Even with an aggressive vaccine roll-out, cases might spike again and lockdown measures return until we reach the second endpoint: herd immunity.
We are getting closer to herd immunity in many part of the world. It is likely to happen by the third quarter of this year in the US and UK, and by the fourth quarter in Europe.  
With efficient vaccines together with improved Covid-19 treatments, it is likely that the pandemic will be over by the start of 2022. However, there are risks to herd immunity and these factors will play a significant role in determining when we can cut down on social distancing in the near future.

Risks at hand:

People hesitating to take the vaccine.

Duration of vaccine-mediated immunity may be shorter than anticipated.

Supply-chain disruptions and delays with delivery of the vaccine.

Variants of the virus may prove to reduce efficacy of current vaccines.
The saga is not yet over, but there are plenty of reasons to be optimistic. We hope by the summer 2022, live concerts, big weddings and large sport stadiums can all be attended by large crowds. 
Ready to play?
Grab a 100% Heated Bonus + 100 Free Spins on top!
Redeem Code: 100HEAT
Offer requires a $35+ deposit and it holds 30x roll over. Game: Wild Fire 7's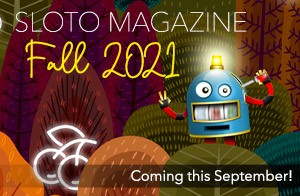 Awesome Autumn!☀️????
Let the winds of luck lift your mood this fall! Our Sloto Magazine Fall Edition is in the final production stages and you still have a chance to subscribe to our latest edition. Get Free Coupons, Exclusive Tournaments, Free Spins, Mega Bonus Reloads and 28 pages of entertainment! Read previous issue here
Record-breaking year
2021 is turning out to be the year with most game releases ever - discover all the new games available this year, including exclusive sneek peaks at upcoming games. Claim exclusive coupons on our new slots!
Trivia and Tournament
Test your slot knowledge and play for big rewards with our exclusive Sloto Magazine Fall Tournament!
Fall Lifestyle
Learn tips for enhancing and increasing your general well-being this season.
Bonuses, coupons & spins
In the middle section of our magazine you'll find a 3-month calendar with exclusive coupons for the entire fall season!

Fortunes in the making!
With our Sloto Magazine you will have at least a couple dozen more coupons than the average player. Get your copy this season and become one of our primary winners this fall!
Subscribe me now!
| Deposit | Get | Coupon |
| --- | --- | --- |
| $40+ | 100% Match | FALL2021MAG |
| - | $100 Free | FREE2021FALL |

Coupons must be redeemed in order!
Subscribe to Sloto Magazine with your $40+ deposit. Offers hold 25x roll over only. Free chip holds $500 max cashout. 
A quick view of Viking Mythology
As featured on Sloto Magazine
According to Nordic mythology, in the beginning there was a big dark emptiness and from this abyss emerged two realms of existence, one full of fire and another frozen and cold. These two realms clashed and the heat of the first melted parts of the second. From the water drops emerged life and the first was Ymir, a giant who was eventually killed by Odin and his brothers. The Earth was created from his remains:
The blood became the oceans, rivers, and lakes.
The flesh became the land.
The bones became the mountains.
The teeth were made into rocks.
The hair became the grass and trees.
The eyelashes became Midgard (a.k.a. Earth).

Sounds like a magical world, right? Norse mythology comes from several sources such as the Poetic Edda and the Prose Edda, written in traditional Old Norse poetry. From these texts we discover a rich world of powerful gods and magical beings like elves and dwarfs.
One of the most famous gods is Thor, a human-protecting thunder-god. Then there is Odin, a god associated with wisdom, healing, sorcery, poetry and the runic alphabet. His wife, Frigg, was a paragon of beauty, love and fertility. There is also the mischievous Loki, a god that could shape-shift and had an ambivalent relationship with other gods, sometimes as friend and at other times as foe.
Many of the gods are said to live in Asgard, the home to the Aesir tribe of gods.
There are countless adventures between people and gods in the rich literature of Nordic mythology, which continues to inspire people around the world even today.

Travel back into Viking times and play our new game Asgard Deluxe!
Play it with a 177% Match + 77 Spins on top of your $50+ deposit
Redeem Code: PANTHEON
30x roll over + 5x on Asgard Deluxe spins winnings.