Sloto Magazine Blog
Can't wait to get your hands on our coming Sloto Magazine? 
Our unique Sloto Magazine is more than just a coupon pamphlet. It is a source of entertainment, with informative articles, tips on lifstyle, contests, trivias, jokes and dozens of coupons for free spins, tokens, big bonuses! Want your copy this season? Make sure you subscribe to Sloto Magazine this month!
Spring 2021 Magazine Features:
New stars rising
Discover the hottest games of the decade. New classics in the making, be 'in the know' and play our players' favorite games, that pay out big!
The Future is Open
Learn about the latest trends in 2021 and the future of Bitcoin, you'll be amazed at what is coming to us this year.
Coupons, coupons & more coupons
In the middle section of the magazine, find a 3-month calendar filled with exclusive coupons that will keep you spinning until the summertime.
Love a good laugh?
Read our Mr. Sloto comic and chapter 20 in the life and adventures of Mr. Sloto.
Make room for jackpots in 2021!!
Join over 20,000 worldwide subscribers of Sloto Magazine and make this season a bounty of jackpots!
As featured on Sloto Magazine
The times are changing whether we like it or not. At the start of last year nobody could have guessed that many countries would make the use of masks mandatory for being in public. We have to roll with the spirit of our times and make the best of it!

Here are a few fun and clever ideas for your masks!
(Please note that you need medical-grade masks to effectively get protection from the contagion of bacteria and viruses. Before purchasing a mask or outfit, verify that it is an effective means of protection.)
Red Lips Mask

Make people smile and laugh as you go out for groceries!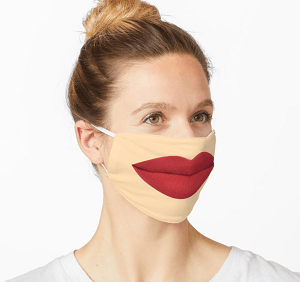 Star Wars Alien?
Or is it a WWII survivor? Freaky and cool at the same time!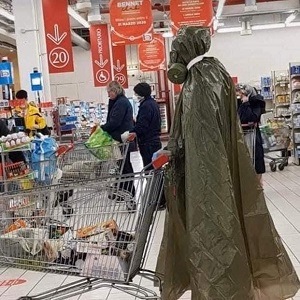 Creative Mask
Collina Strada has developed a recycled mask made from deadstock materials for all you hipsters.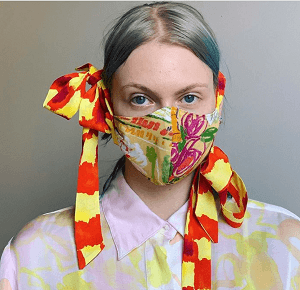 Save the Ocean Mask
PADI or the Professional Association of Diving Instructors is recycling plastic bottles and turning them into face masks. Look good and feel good as you walk safely in public!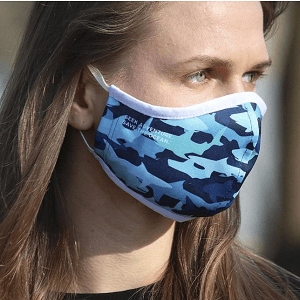 Mask with an attitude

Masks inspired with cartoon designs to make you stand out from the crowd!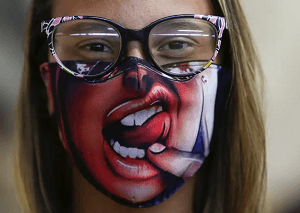 Watch our video article from YoutTube
By gaming astrologer Allison Stars
Here is your yearly horoscope of luck! As usual, some signs may be luckier than others, but there is always something good to look forward to every year. 
Aries
Very bright outlook for the start of 2021 with Mercury's movement into Capricorn. Payouts look positive and likely to improve throughout the first half of the year. Expect some tight slots with intermittent big payouts in between during the second half of the year.

Recommended games: Ancient Gods, Crazy Vegas, Diamond Fiesta, Golden Lotus, Hillbillies.
Taurus

The first few months of 2021 will inspire you to try new ways of betting online. Be creative in the way you play by trying new denominations, games and promotions. Summer will bring big surprises your way. 

Recommended games: Fucanglong, Halloween Treasures, Lucha Libre, Ninja Star, Polar Explorer.
Gemini
2021 is the year to put behind you the obstacles and struggles that have clouded your success. You will feel lucky on your side thanks to the transit of Jupiter in Aquarius. It will be a year of unexpected payouts, so never give up - there will always be a pleasant reward each season. 
Recommended games: Goldbeard, Megasaur, Plentiful Treasure, Stardust, 777.
Cancer
Things will start slow this year, including your luck. Be sparse with your betting, only allowing what your budget dictates. As Jupiter enters the house of Leo, your luck will start to bloom. If you find yourself spending too much, take a break and there will be plenty of payouts to reap when you return to your favorite games.
Recommended games:  Caesar's Empire, Fantasy Mission Force, Pulsar, Magic Mushroom, The Naughty List. 
Leo

This might be a year when you feel the temptation to 'play big to win big' but beware, the signs show it is better to play cautiously than to waste a fortune.  There will be periods of low payouts this year, but from September onwards you will experience a better streak of luck.
Recommended games:  Mister Money, Samba Sunset, The Elf Wars, Vegas Lux, Enchanted Garden. 
Virgo

This will be a year where your bankroll will be flowing and it is fine to take the liberty to play luxuriously at times. Around mid-year, no matter what games you play, it seems as if the games respond to your personal will. Toward the end of the year you must play with restraint or a little carelessness may prove to be very expensive.  

Recommended games:  Count Spectacular, Cash Bandits 3, Dr. Winmore, Ghost Ship, Popiñata. 
Libra
Ride your good luck the first few weeks of 2021 until Mars moves into Taurus in late February. After this point you must use your cool judgement to guide your gaming decisions. Around August a momentous jackpot is very likely. Save some of those winnings to boost your budget for the rest of the year.  

Recommended games:  Bubble Bubble, Crystal Waters, Kung Fu Rooster, Shark School, Super 6. 
Scorpio
Keep your money close to you for the first half of 2021. This does not mean you cannot have fun, live a little and wager freely when your budget allows. Saturn's and Jupiter's position are encouraging signs that you will learn from previous mistakes and finally profit this year, where you have failed before. 

Recommended games:  Aladdin's Wishes, Cleopatra's Gold, Green Light, Hillbillies Cashola, Regal Riches.    
Sagittarius
The first months of 2021 you will feel inclined to try new games you have never played before. Take your time to learn them and seek those that have the bonus features you enjoy. When Mars enters Virgo, you will have a clear plan on how to play and reap jackpots for the rest of the year.

Recommended games:  Gemtopia, Halloween Treasures, Pig Winner, Secret Symbol, Elf Wars. 
Capricorn
By the time Venus moves into Aquarius (Feb 21st), you will be in a good position financially and it will be time to enjoy your economic abundance. While the finances are good, it is important not to go overboard by placing very large bets. Bet within reasonable denominations and you can ride through 2021 with a lucky smile on your face.

Recommended games:  Lucky 8, Mermaid's Pearls, Rudolph Awakens, Tiger Treasures, Scuba Fishing.
Aquarius
2021 may bring some tense situations and you should not use gaming as a way of escape. Bet on games when you are in a calm mood wanting to relax. This will pay off better as you will not make rash decisions.  In September, when Jupiter moves into Capricorn, significant financial gains are expected.

Recommended games:  Achilles Deluxe, Coyote Cash, Cai Hong, Lucha Libre 2, Sweet 16, Triple Twister.
Pisces
A flow of money will stream in (through gaming or from external sources) at the start of the year. Use these funds wisely and you can enjoy a carefree gaming year with alternating periods of excessive payouts and then sparse returns.
Recommended games:  Purrfect Pets, The Mariachi 5, The Three Stooges Brideless Groom, Zhanshi.