Sloto Cash Blog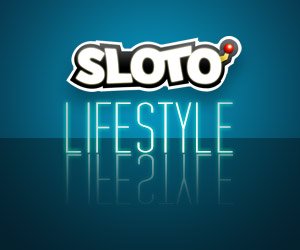 Every day there are amazing things happening around the world. Mr. Sloto wants to share good news that will inspire us to look forward toward a bright future.

How we saved the Earth before

Most countries are on board when it comes to reducing greenhouse gas emissions in order to avert the threat of climate change.  A study this week stated that global temperatures could have already been 1 degree Celsius higher. Fortunately, we avoided this in 1987 by putting a ban on CFC chemicals that were depleting the ozone layer and which were used universally in fridges, hairspray and Styrofoam. The CFC ban shows that we can achieve great things when the world works together. 
WeThe15
A game changing movement has been launched this week that hopes to raise awareness and end discrimination for people with disabilities. It is estimated that as many as 15% of the world's population carries a form of disability. The group has broad support from many organizations, including the International Paralympic Committee (IPC) and Unesco.
Green steel
The steel production industry heavily relies on carbon fuels and accounts for up to 8% of global emissions. This week, a Swedish firm delivered its first ever 'green' steel. The company makes steel without burning fossil fuels and became a pioneer for a green steel technology. The steel they produced was delivered to Volvo, which will use the material in prototype vehicles. 
Enjoy 500 Good News FREE Spins
On Top of Your $25+ deposit!
Redeem Code: 500GOODNEWS
Promo info:

Offer holds 25x roll over. Redeem 1x weekly until end of the month. Game: Cubee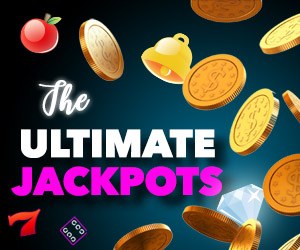 The True Story of Golden Arm
Back in 1989, an incredible record was set by Stanley Fujitake. He and his wife went to Las Vegas in May that year, for one of their many regular visits to Sin City. Fujitake became an avid craps player after he was introduced to the game by his wife, in the early days when they were dating. 
Around midnight he joined a craps table and placed a $5 bet on the Pass Line. He kept rolling the dice for the next 3 ½ hours without 'sevening out'! A big crowd started to gather around the table and as many as 40 people were betting there to get in Fujitake's hot streak.

The casino lost over $1 million that night, with Fujitake taking over $30,000 for himself. 
The impossible can become possible if you believe in your luck. Can you break the next record at Sloto'Cash? Play your favorite slot or table game to find out!
Deposit $25+
Get 111 Coyote Cash Spins on top!
Redeem Coupon: 111TRUEJACKPOT
Deposit $100+
Get 300% High Roller Bonus!
Redeem Coupon : 300HIGHROLLER

Coupons info:
111TRUEJACKPOT coupon holds 20x roll over, Redeemable 1x weekly this month. 300HIGHROLLER bonus holds 40x roll over and it is redeemable once this month.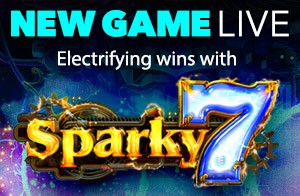 Do you know how to engineer a machine of electrifying luck? You'll need to play our new slot SPARKY 7 to discover how!
Our latest release is a traditional 3-reel slot with 5 pay-lines on the reels with a lot of interesting twists. Its design is spectacular, with beautiful visuals of the inner machinery of a magical slot machine. You'll find traditional slot symbols like the number 7 and bar icons, but you will also notice some unusual activity that will boost your luck!
Main features in Sparky 7:
Mini Fourth Reel: There is an external 4th reel that has a multiplier wheel, to grant a random multiplier to your spins.
Teleporting 7's: Sometimes you need an extra hand in completing a winning combination on a pay-line and the 4th reel will often teleport a 7 symbol into the main reels to complete a win!
Free Games Feature: Generate more wins with rounds of Free Games!
Ignite the spark of luck this autumn at Sloto'Cash when you play our new Sparky 7!
Play it with a 100% Match + 77 Free Spins on top!
Redeem Code: SPARKY7
Offer requires a $30+ deposit and it holds 3x roll over + 5x on spins winnings.
Subcategories