Sloto Cash Blog
Can it reach $300,000 in 2021?
As featured on Sloto Magazine
In 2008 a person or group of persons under the pseudonym 'Satoshi Nakamoto' invented a cryptocurrency we today call Bitcoin. At that time, it was nothing more than an experiment in programming. No one could have foreseen this playful experiment would turn into a global phenomenon, the biggest digital currency in the world.  
Now in 2021, we are seeing Bitcoin boom in value and breaking everyone's expectations. In the last weeks of 2020 and the first couple of weeks of the current year, Bitcoin's price doubled in a dramatic fashion. Its value is under constant speculation, with some avid supports claiming it will supplant fiat currencies in the future; while skeptics retort that it will be nothing more than a market bubble. Whatever your position, it is hard to ignore its resilience and today, 13 years later after its inception, Bitcoin is starting to look like a technology that is here to stay for good.
Some financial experts, using a model that gauges the stock-to-flow ratio, estimate that Bitcoin's value could go as high as $288,000 by the end of 2021.  However, there are some challenges ahead, such as government intervention that might deter investors from betting on Bitcoin's success.

More prudent investors claim that you have to be patient with Bitcoin; its real value will be revealed years from now. Keep some Bitcoin tucked away for a rainy day long in the future, when its price could be well over a million dollars!
Grab daily a 88% Bitcoin deposit match bonus + 88 free spins on top!
Coupon code: 888BITCOIN
$30  min. deposit and 30x roll over with no max cashout. Redeem daily.
Watch our Bitcoin tutorial HERE
Deep below the surface of the Earth are riches beyond your wildest imagination. This week you get to play our jewel-encrusted slots Diamond Fiesta, Gemtopia and Mermaid's Pearls; slots that shine with beautiful gems and are eager to pay out big. Make your luck shine at Sloto'Cash – good luck!
Diamond Fiesta: This popular slot celebrates one of the most famous Mexican holidays: Day of the Dead. Join the festivities and take home a record jackpot playing this 50-line slot with several impressive features that will keep you rewardingly busy!
Gemtopia: This slot has gems, precious stones and jewels shining brightly all over its five reels. With two local progressive jackpots, this is surely a slot you won't want to miss!
Mermaid Pearl's: This is a brand-new AWP (All-Ways-Pays) 5-reel slot, so there are no pay-lines! Simply land identical symbols from left to right on the reels to get payouts. There are literally 3125 ways to win a jackpot!

1st Bonus
100% Match + 50 Diamond Fiesta Free Spins on Top!
Coupon: LUCKYGEMS-1

2nd Bonus
150% Match + 100 Gemtopia Free Spins on Top!
Coupon: LUCKYGEMS-2

Redeem both promos above:
Get 200 Free Spins on Mermaid's Pearls!
Coupon: LUCKYGEMS-3


Promotion must be redeemed in order! 
Deposit bonuses require a $25 minimum deposit and they hold 30x roll over + 5x on spins winnings. Free spins coupon winnings hold $500 max cashout.

Mr. Sloto loves to spoil his players. When it is not free spins, tokens or rewards, then it is funny jokes to lighten up your day! 
Here are his latest jokes for you to enjoy:    
"I got my daughter a fridge for her birthday. Can't wait to see her face light up when she opens it!"
Haha! Good one Mr. Sloto, do you have more?
"How do you throw a space party? … You planet."
Hehe, we get that, anything else Mr. Sloto?

"Two artists had an art contest. It ended in a draw."
We hope you enjoyed Mr. Sloto's latest batch of funny jokes. Now it's time to cut to the chase and go for fun jackpots at Sloto'Cash!
Deposit $25+ and get a
125% Easy-Win Match Bonus + 125 Spins on Top!
Redeem Code: MRSLOTO125

Offer holds 25x roll over + 5x on spins winnings. All deposit bonuses hold no max cashout.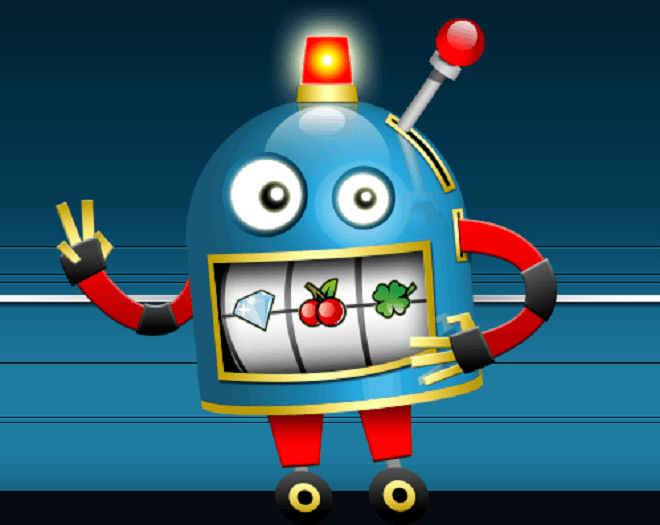 Subcategories