Sloto World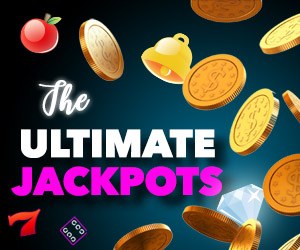 Things were not going well for Neal Wanless, a rancher in South Dakota, who was selling scrap metal to be able to cover his growing bills. He was one of the poorest ranchers in an area that is already known for being the least prosperous in the US. 
Fate has it that he went to a small town named Winner to run an errand. Neal decided to spend $5 of his hard-earned money to buy a Powerball ticket. He selected numbers related to his family's birth dates. The risk paid off and he won one of the biggest Powerball jackpots in history, receiving $88.5 million in a lump sum payment after taxes!
Your luck can suddenly turn around at Sloto'Cash too, where we have been seeing daily winners since 2007!
Deposit $25+
Get 111 Coyote Cash Spins on top!
Redeem Coupon: 111TRUEJACKPOT
Deposit $100+
Get 300% High Roller Bonus!
Redeem Coupon : 300HIGHROLLER

Coupons info:
111TRUEJACKPOT coupon holds 20x roll over, Redeemable 1x weekly this month. 300HIGHROLLER bonus holds 40x roll over and it is redeemable once this month.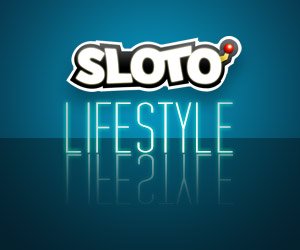 Mr. Sloto is here to bring you news that deserves a little more attention. There are many inspiring events happening around the world any given week that mainstream media may ignore or just give a small mention. At Sloto'Cash, we want to spread good vibes to our players. Here are the top news of the week:

Ban on caged farming

The EU Parliament has agreed to set a ban on caged farming by 2027, making it illegal to keep farm animals in cages after a petition with over 1.4 million signatures was submitted to the EU Commission. It is hailed as a historical decision that will ensure animal welfare for over 300 million animals that spend their lives in cages every year. 
Sharing is caring
A high-school student from Massachusetts heading to Harvard university has requested that a $40,000 scholarship be given to a student attending a community college instead. Verda Tetteh knows the value of community colleges as her mother attended one when she was 39. "I am so very grateful for this but I also know that I am not the one who needs this the most," she told graduation attendees.
Real integrity
Abhi Shah's family owns a Lucky Spot convenience store in Springfield, Massachusetts. One day he was going over tickets from the trash and noticed once was discarded without having a number scratched. He scratched the number and it revealed a one million dollar prize. The family knew to whom it belonged since the customer that discarded it came regularly there to buy those tickets. After two days of deliberation, they decided the right thing to do was return the ticket. The woman was handed the ticket next time she came into the store and she cried like a baby after hearing the good news.
Enjoy a 500 Good News Spins on Top of Your $25+ deposit!
Redeem Code: 500GOODNEWS
Promo info:

Offer holds 25x roll over. Redeem 1x weekly until end of the month. Game: Cubee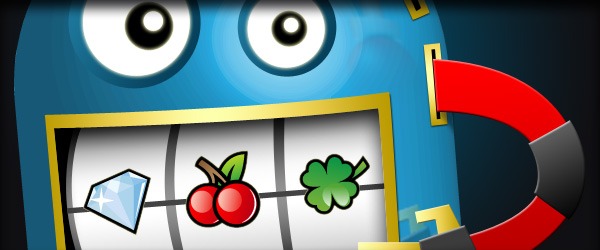 Mr. Sloto is all about good luck, good vibes and good news. Every week there are countless news-worthy events that don't reach you. Mr. Sloto scans the news to find positive developments that bring us hope and optimism.

Today we share the news that the Glasgow region in Scotland has decided to plant 10 trees for every man, woman and child living in the area. The 18 million trees to be planted over the next decade will increase the woodland in the area by up to 20%. Trees are nature's green lungs and absorb harmful CO2 emission. Glasgow is on its path to a greener and healthier life for its residents!

Talking of trees, why not enjoy the boom of jackpots when you play Paddy's Lucky Forest, one of our most recent slots at Sloto'Cash!
Enjoy a 500 Spins on top of your $25+ deposit!
Redeem Code: 500GOODNEWS
Promo info:

Offer requires a $25+ deposit and it holds 20x roll over. Redeem 1x weekly until end of the month. Game: Wild Hog Luau