Sloto World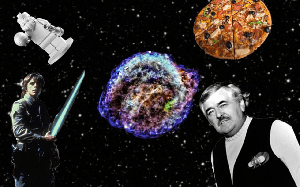 Humankind's curiosity when exploring outer space has led us to send some of the most unusual objects to Space, whether it is to experiment how they react during spaceflight or to send out a signal to potential life in the universe of our existence.

- Musical instruments: Music is so intrinsic to humankind that it did not take long for astronauts to take their favorite instruments with them into space after their initial missions. The first instruments believed to have been flown into space were a harmonica and bell on Gemini 6 in December 1965.

- Voyager's Golden Records: During the 70's, astronomer Carl Sagan had the idea of sending out two phonograph records containing sounds and images selected to portray the diversity of life and culture on Earth, intended for any intelligent extraterrestrial life form to find them - some sort of time capsule from humankind.

- Luke Skywalker's lightsaber: As Star Wars inspired generations of sci-fi fans to become astronomers up until today, it was a matter of time until astronaut Jim F. Reilly took The lightsaber that Luke Skywalker (played by actor Mark Hammill) into space and back in 2007.

- Pizza delivery: In 2001, Pizza Hut became the first company to make a delivery into space to the International Space Station - a delivery that was worth one million dollars. However, slight changes to the recipe had to be made for it to survive the trip, such as using salami instead of pepperoni as the latter did not withstand the 60-day testing process.

- Cars: In 2018, SpaceX founder Elon Musk took his Tesla car to float in space as it blasted David Bowie's "Life on Mars" on repeat as it traveled through space. The car is still orbiting around the sun, with some predicting it will crash into Venus or Earth a few tens of millions of years from now.
If it were up to you, what would you send to outer space in your time capsule?
Deposit $25 Get 200 PULSAR Spins on top!
Redeem Coupon EASYWINSPACE

Deposit $30 Get 150% Match Plus 50 Nova 7s Spins
Redeem Coupon 150NOVA50

EASYWINSPACE promo holds 27x roll over on spins winnings. 150NOVA50 requires a $30+ deposit and it holds 30x roll over + 5x on spins winnings. All deposit bonuses hold NO MAX CASHOUT.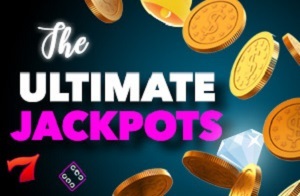 25 minutes to glory!

Picture this. You are a 25-year-old soldier back at home after duty in Afghanistan. You see an online casino ad on TV and decide to try your luck. This is the first time ever you open an online casino account. You make a small deposit and spin conservatively, $0.40 per spin. Only 25 minutes later you see a big bonus wheel spinning and it lands on the "JACKPOT" symbol. You think you have won around $10,000, but oh no, it's actually $19 million!

That's the real story of Jon Heywood, a British man that won a major jackpot online. Incredible fortunes can be won online too at Sloto'Cash. A small spin can turn into a BIG JACKPOT STORY!
Deposit $25+
Get 111 'God of Wealth' Spins on top!
Redeem Coupon: 111TRUEJACKPOT
Deposit $100+
Get 300% High Roller Bonus!
Redeem Coupon : 300HIGHROLLER

Coupons info:
111TRUEJACKPOT coupon holds 20x roll over, Redeemable 1x weekly this month. 300HIGHROLLER bonus holds 40x roll over and it is redeemable once this month.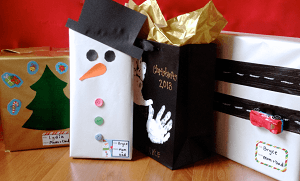 The holidays are a great time to send gifts to your dear ones in order to show them how much you care about them. Finding the right gifts can be difficult so we're bringing you some inspiration to buy gifts that will be cherished for many years.

First things first, identify what your receiver likes. Is it books, plants, tech gadgets, home décor, fashion or experiences they are most fond of?

Make sure you grant them things that will impress. Here's a short list of recommendations based on the type of gift you want to give.

Plants: Most of us like plants but sometimes we forget to water them. How about (almost) unkillable plants as a gift? Give your loved ones low-maintenance plants that will live forever such as cacti, succulents, snake plants, Golden Pothos or Zeezee plants. 
Books: How about giving them the finest books published this year? The Guardian's website has a pretty solid list of 'best books of 2021' in all categories from children's books and fiction to sports and politics. 
Tech: How about an innovative gadget like the Click and Grow Smart Garden 3, which cares for up to 3 different plants, flowers and herbs, growing them indoors with automated watering, light and nutrients. 
Décor: How about a quirky candle that will light up the house like nothing else? We invite you to break the mold with Goober Candles!