Sloto World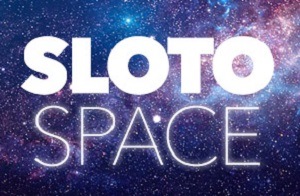 A space crew of six astronauts from all over the world live and work at the International Space Station (ISS) while traveling at a speed of five miles per second. The Station is larger than a six-bedroom house, and has six separate sleeping quarters, two bathrooms, a gym and a 360-degree view bay window. Let's take a look at some of the most interesting facts about the ISS:
-    The ISS has been continuously occupied since November 2000, and the longest time someone has lived in it was Peggy Whitson with 665 days.
-    In order to mitigate the loss of muscle and bone mass in the body due to long exposure to microgravity, all astronauts aboard the ISS must work out at least two hours a day.
-    The Station is 356 feet (109 meters) end-to-end, which is just one yard shy of a full length American football field including the end zone, and eight spaceships can be connected to the ISS at once.
-    A spacecraft can arrive at the Space Station as soon as four hours after launching from Earth.
-    The ISS has two water recovery systems that process vapor from the atmosphere that could be used for drinking in an emergency but is normally fed to a different system to produce oxygen. Moreover, the other one processes water vapor collected from the atmosphere and urine into drinking water.
-    There are more than 50 computers inside the ISS that control the systems on the Station, and more than 3 million lines of software code on the ground support more than 1.5 million lines of flight software code.
Wouldn't it be awesome to experience living in space if only for a week? 
Deposit $25 Get 200 PULSAR Spins on top!
Redeem Coupon EASYWINSPACE

Deposit $30 Get 150% Match Plus 50 Nova 7s Spins
Redeem Coupon 150NOVA50

EASYWINSPACE promo holds 27x roll over on spins winnings. 150NOVA50 requires a $30+ deposit and it holds 30x roll over + 5x on spins winnings. All deposit bonuses hold NO MAX CASHOUT.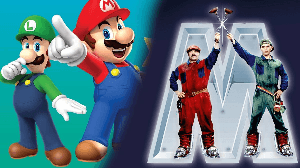 One of the biggest announcements for the video game community this year has been the new Mario movie, coming to the big screen in 2022. Illumination studios, the creators of 'Despicable Me' and 'Minions', are joining Nintendo in this venture to give new life to Mario, Luigi, Bowser and Peach in 'Super Mario Bros.' It's been a while since the popular duo appeared in a movie in 1993, which was welcome with lots of negative reviews.
This time, however, Nintendo is ready to make this production a success by lining up a cast of stars to provide their voices for the characters. The film will feature Chris Pratt as Mario, Jack Black as Bowser, Seth Rogen as Donkey Kong and Anya Taylor-Joy as Peach - who is regarded as one of Hollywood's most promising actresses. Charles Martinet, the video game voice of Mario, will also have an unspecified cameo role.
Along with the announcement of the film, there was an explosion of positive social media reactions - mostly due to Pratt's casting as the movie's main character. 'Super Mario Bros.' will be directed by the 'Teen Titans Go! To the Movies' team of Aaron Horvath and Michael Jelenic with a screenplay by Matthew Fogel.
Time will only tell if the movie will follow the same unsuccessful fate of many other video game-themed movies or if it will be the exception to the rule with a high quality plot and iconic voice acting performances.
READY TO PLAY?

Deposit $25+
Get 111 Coyote Cash Spins on top!
Redeem Coupon: 111TRUEJACKPOT
Deposit $100+
Get 300% High Roller Bonus!
Redeem Coupon : 300HIGHROLLER

Coupons info:
111TRUEJACKPOT coupon holds 20x roll over, Redeemable 1x weekly this month. 300HIGHROLLER bonus holds 40x roll over and it is redeemable once this month.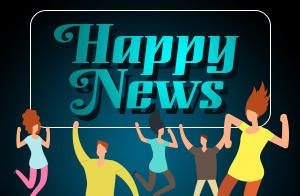 Let's build a happier world by focusing on the good things that happen around us. Mr. Sloto scans the world news to bring hope and positive vibes to our day!

Breakthrough drug to fight cancer.

Combinations of two drugs that are considered gentler than the standard chemotherapy for cancer have shown the ability to completely eradicate head and neck cancer. This form of immunotherapy has achieved the longest survival for neck and head cancer patients in phase III. Researchers in the Institute of Cancer Research in London are excited about the results and hope further trials will bring more benefits to cancer patients. 
Free trip to Italy!
A cured meat brand, Galileo, is giving away a trip to Italy for two as part of their 75th anniversary celebration. All you have to do is share a post on Instagram with hashtags #GalileoFamily and #Sweepstakes and tag @GalileoSalame. The trip will last 7 days and is valued at $7,500!
Impressive night show.
The northern hemisphere's sky is going to serve as the stage for one of the most renowned meteor showers of the year, known as the Orionids. Between October 16th and October 24th you should look up at the sky to see anywhere between 10 and 30 meteors each hour. Early birds will get the best of the show as this event is best seen between 4:00am and 5:00am in the morning (Daylight Savings Time).  


Enjoy 500 Good News FREE Spins
On Top of Your $25+ deposit!
Redeem Code: 500GOODNEWS
Promo info:

Offer holds 25x roll over. Redeem 1x weekly until end of the month. Game: Wild Hog Luau