Sloto World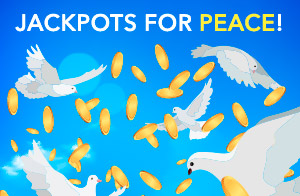 Hugging the mind!

What was once an ancient spiritual tradition has become today a modern tool to help us cope with our busy lives. The art of meditation is now practiced in schools, workplaces and even jailhouses. By quieting the activity of the mind through concentration on your breath, you are able to induce deep states of peace and contentment in your life. Give it a try, give your mind a warm embrace and turn into a more harmonious person!

Guess who loved meditation? The protagonist of our 5-reel video slot: Fortunate Buddha. Play this fun and relaxing slot that offers two different bonus rounds, including a Super Grand Progressive Jackpot!
View this post on Instagram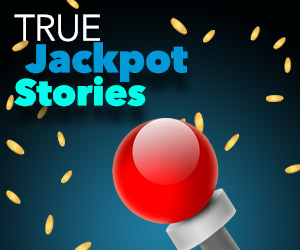 Rookie's Bday Gift!

This past February, Los Angeles Rams rookie, Ronnie Rivers, decided to celebrate his and his mother's birthday in Las Vegas. To his astonishment, he received a sumptuous birthday gift by hitting the mega progressive jackpot while playing 3-Card Poker at Caesars Palace on the Las Vegas Strip. He triggered a $514,000 jackpot by holding a Royal Flush! 
Did you know you can also win progressive jackpots at our table games?

Sloto'Cash has 4 different progressive table games to keep your excitement at an all-time high!
Deposit $25+
Get 111 'God of Wealth' Spins on top!
Redeem Coupon: 111TRUEJACKPOT
Deposit $100+
Get 300% High Roller Bonus!
Redeem Coupon : 300HIGHROLLER


Coupons info:
111TRUEJACKPOT coupon holds 20x rollover. Redeemable 1x weekly this month. 300HIGHROLLER bonus holds 40x rollover and it is redeemable once this month.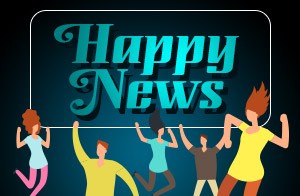 Time to focus on the good things happening around the world. Here is our selection of good news this month.

Lost in Wilderness

The Tsavo East National Park in Kenya is 66% larger than Yellowstone. This is the place where a 4-year-old was lost after going astray during a storm. The area is known to harbor hyenas, jackals, buffalos and rhinos. The community searched for the child for six full days until finally his uncle found him. The moment was captured from the air by a helicopter, just as the child's uncle swung him in the air in pure joy!
Oldest Known Comedy Skit

Lost in the archives of the National Library of Scotland, a 500 year-old parchment has just been uncovered which may hold the very first stand-up comedy sketch. The document was written by a cleric named Richard Heege, who was to recite the text at a feast. The material is full of humor, reminiscent of modern-day Monty Python, where characters get involved in many absurd situations. Full of self-irony, it's great to know people didn't take themselves too seriously in the Middle Ages!
Ending cancer
Researchers around the world are working day and night to find definitive cures for cancer. A research team at Israel's Hadassah-University Medical Center has found a treatment that has a 90% success rate on a specific kind of blood cancer. The results are ground-breaking and could signal further advances in ending the fight against cancer!