Sloto School
Details

Category: Sloto School
We are building a community of players around Sloto'Cash that can reduce the house edge to a minimum and get fair results at our games. When you win at Sloto'Cash, you can bet we will pay you fast!
Here is another tip to make you a successful player:   
Become resilient
Let's say you come to play today with $150. You want it to last two days, so you set a limit as to how much you can bust today, say $75. You start playing and the games are tight. Ten minutes later you have wagered down half your deposit and sit angered about how little returns you've received. This is a crossroads where you have to be careful: 
Most players will feel an urge to continue playing to get a little return for the day. Out of their frustration, they might end up losing all their deposit in a single day and pass up on their original plan to use the deposit over a couple of days. 





Stay calm under any situation and learn to grow resilient against adversity. You can be flexible with your rules. For example, if you still want to try your luck on the same day, set aside $10 extra dollars but put that as the final limit. If no payout comes, try again the next day as it was your plan all along. 
Being a smart player pays off at Sloto'Cash – join our community of successful players today and start building up your bankroll.   
Details

Category: Sloto School

A closer look at progressives (As featured on www.slotomagazine.com)
Most players dream about hitting a large progressive jackpot in their lives. The very idea of winning millions of dollars after a single spin is what brings thousands of visitors worldwide to land-based and online casinos.  Progressive games have a jackpot meter that increases after coins are played on the game. A small percentage of every bet goes to the jackpot, allowing it to grow bigger every day!
But how realistic is it to hit a progressive jackpot?
The odds vary considerably for each progressive game. The odds of winning a million-dollar progressive range from 1 in 50 thousand to 1 in 50 million!  Nonetheless, it is not impossible to win these or lesser progressive jackpots; in fact, there are several winners each year within Sloto'Cash's (RTG) progressive network.
Let's have a look at the different types of progressive jackpots games currently available in online and land-based casinos. You can also ready our article on Ultimate Jackpots Games 🔥🎰 
Standalone Progressives
This is certainly the oldest form of a progressive jackpot and can be found in small brick-and-mortar casinos. Besides having its fixed pay table jackpots, the slot machine also has a progressive jackpot that increases based solely on the coins put in that machine. The progressive jackpots on these machines rarely go above a few thousand dollars.
Local Progressives
The next type of progressives is easily found in most casinos. At Sloto'Cash casino they are called Real-Series slots. These games are linked within the casino and the jackpots are feed by the bets placed on these games by players within the same casino. Some local progressive jackpots are random: they do not require that you hit any special symbols and may be won at the end of any spin of any bet size!
Wide Area Network Progressives
These are the largest jackpots since they are feed by the bets placed on the machines throughout a network of multiple casinos or states. Sloto'Cash, which is powered by Real Time Gaming (RTG), has several multi-million dollar progressives that have been growing thanks to bets placed by thousands of players in RTG casinos. The great thing is that you can win the entire Wide-Area Network jackpot by playing these games at Sloto'Cash!
In the opposite section we will review the most popular progressive games that you can play today Sloto'Cash. These games have over $5,000,000 in progressive jackpots and are constantly growing. Could this be your luckiest day yet?!
Play with a 200% Golden Pot Match Bonus up to $2,000!
Redeem Code: GOLDEN200POT

Complete the offer above and win or lose
Get 200 Loyalty Spins to win up to $500 EXTRA!
Game: Cleopatras Gold
Loyalty Code: GOLDEN-200


Coupons must be redeemed in order!
Deposit coupon requires a $35+ deposit and it holds 30x roll over or 60x on other games. All deposit bonuses hold no max cashout. Free bonus holds $500 max cashout. Offers expire at the end of the month.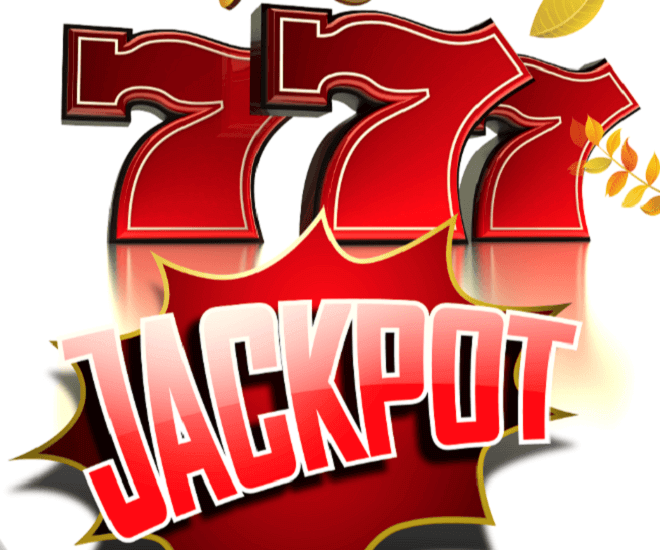 Details

Category: Sloto School
The perfect compromise between simplicity and excitement!
As featured on Sloto Magazine
Every player has a favorite kind of slot. Some like to play 3-reel slots only, while others enjoy more advanced games with abundant bonus rounds and interactive skill-based features. Those that like slots with fewer reels are attracted to the simplicity and ease with which you can follow the payouts, while missing on a lot of bonus features that could boost their luck. Those that prefer more advanced games, often times feel lost when interpreting a win due to complicated pay lines.
Luckily, there is middle ground with a new variation of games call AWP (All-Ways-Pays) slots. These games have changed the way slots are played in a very fundamental way. Most slot games have pay lines (or win lines), where you have to align identical symbols to create a winning combination. With AWP slots, there are no pay lines – in fact, all you have to do is get identical symbols on consecutive reels from left to right (and some cases from right to left too)!
AWP slots make it easy for players to keep track of special symbols as they align and produce wins on the reels, but that is not the only advantage. With traditional slots, you must pay a coin bet for each pay line on the reels. For example, a slot with 50 pay lines played at $0.01 denomination will equal to a $0.50 bet per spin. Increasing the denomination to $0.05, will already increase the total bet to $2.50. That's no longer the case with AWP slots, where you play at fixed bets for a much higher number of winning possibilities. Every AWP slot will state how many winning combinations are possible (the equivalent of pay lines) and often start at 243 ways to win, but can go up to 4,096 different ways to win!
AWP slots combine all the best features of a slot experience, which include:
• Easy track of winning symbols
• Fixed bets for more ways to win than pay line slots
• Bonus features, including Free Games, Wild Symbols, Bonus Features
• Progressive Jackpots
• High Quality Graphics and Design

Highlighted AWP Slots at Sloto'Cash
IC WINS
MERMAID'S PEARLS
FUCANGLONG
PANDA MAGIC
THE NICE LIST
SUPER 6
We invite you to watch our video article!