Sloto School
Details

Category: Sloto School
Being successful in life is not a matter of pure chance. Most successful people follow a set of principles that fuel their motivation and give traction to their actions. Our Sloto Life series brings you tips and insights on how to improve your life. Our advice is aimed at making you a better player, but note that success is not only about gathering a fortune. Success can be achieved in every area of life: health, relationships, career, creative endeavors, contributing to others and many other pursuits. You can also use this information as inspiration to improve the overall quality of your life. 
Have a Clear Vision – Make a Game Plan 
To move toward success, you must first define what you want. 
Are you playing today to get a big win? How big?

Or are you playing to unplug for a while? For how long?
Have you set your daily, weekly or monthly budget? 
Write down your game plan and discover that you can be enjoying longer playing sessions at Sloto'Cash. With a defined game plan, you can spread your budget over several sessions and play regularly without overspending. Set your minimum desired winning amount for the session and take a break from playing when you reach it. Following a game plan will create more chances to play in the future and perhaps win even more in subsequent sessions. 

Become a smart player at Sloto'Cash to accumulate more playing time, bigger and better wins, and create higher excitement than at any other online casino!
Deposit $100+ and get a
300% Highroller Match Bonus!
Redeem Code: 300HIGHROLLER

Offer holds 40x roll over. All deposit bonuses hold no max cashout.
Details

Category: Sloto School

A guide to maximizing your casino play
As featured on Sloto Magazine
Any experienced online casino player will quickly recognize that Sloto'Cash has one of the most varied collections of weekly promotions. New players may feel overwhelmed by the possibilities and it's important for us that players redeem the promotions that will get maximum return for each individual. Every player is different. Some come for purely entertainment value, others for the occasional win, other still for a life-changing jackpot.
In this article we will advise you on which promotions to claim based on your style of play. Let's identify first what kind of player you are:
Entertainment value: you play in your leisure hours as a hobby or pastime. There is no sense of urgency in getting a win. What is important is getting good returns so the playing sessions last as long as possible and you get your money's worth. You deposit low to medium amounts. Usually wager low amounts to make your deposits last.
Casuals: you don't play regularly, but when you do decide to play you are looking for a balance of thrills & winnings. You look to win but understand that it's not always possible. You want to feel the thrill of a win building up, even if in the end you bust. Your wagers fluctuate, wagering higher when you are on a good roll. You deposit from low to medium-high amounts.
Serious or professional: You make it a business to beat the casino. You know the rules of the games and play them with perfect strategies. You bet hard to win big. You deposit big amounts.
Identify what type of player you are and then go for the bonuses that best fit your style!
You can find the available Sloto'Cash promotions HERE along with a video tutorial on online casino bonuses.
WEEKLY MATCH + Spins
Code: WEEKLYMATCH
Every week Sloto'Cash offers a 100% or higher bonus together with a high number of spins. This bonus is recommended for all player types. You get high upfront amount for your deposit, along with the earnings of the spins. No max cash out – so no limit to potential profits.
EASYWIN Bonus
Code: 65EASYWIN
This bonus has comparatively lower playthrough than other bonuses. Recommended for Casual to Serious players looking to easily meet the playthrough requirements after a win.
UNLIMITED Bonus
Code: SLOTONOLIMITS
Get a 75% Reload on unlimited number of deposits. Recommended for Entertainment Value and Casual players.
Up 225% DAILY Bonus + 50 Spins
Code: Varies on a monthly basis
The daily bonus is tailored for all types of players. Depending on your deposit amount, you get a progressively higher percentage plus some extra spins. Entertainment Value players can enjoy a starting 75% reload while Serious players can get up to 225% on a $300+ deposit. As always, NO max cash out!
Instant CASHBACK
No Code: request via Support
This is perfect for players that want to cash out as soon as they win. Recommended for Serious and Professional players. If you don't win with your deposit, receive 25% back with only 10x playthrough.
Casino Games and Progressive Jackpots
Code: SLOTOJACKPOT
Like Table Games, Video Poker and Progressive Jackpots? Then this is your bonus. Recommended for Casual to Serious players.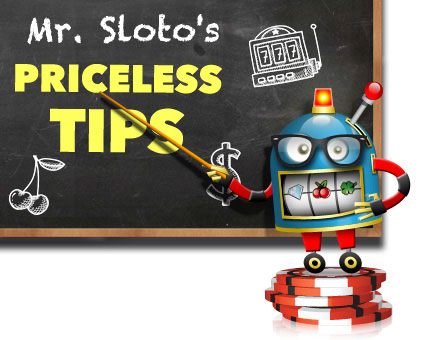 Details

Category: Sloto School
If you have been stuck at home with plenty of free time in recent weeks, there are thousands of free apps that can help users stay active, learn to cook, play games and even read on your tablet or smartphone. Nowadays, many are trying to adapt to a new daily routine that's 100% indoors including working from home, binge-watch entire series in Netflix and finding a way to exercise and keep active.
Here are some of the most essential apps for these days that will keep your body and mind active, and take advantage of what technology offers to us:
Language: It's a great time to start learning another language or brushing up one you haven't used in a while. Apps like Duolingo, Busuu or Memrise offer dozens of language courses completely free!


Yoga: Yoga is one of those activities you can do pretty much everywhere that will help relaxing the muscles and clear your mind from your routine. Free apps like Simply Yoga, Daily Yoga and Asana Rebel provide voice guidance with detailed instructions and routines.


Exercise: Other options to help you work out indoors include apps loaded with free workouts like tap out planks, donkey kicks, and bicycle crunches. Some of these examples include Nike Training Club, Daily Workouts Fitness Trainer and Aaptiv.


E-Books: Bookworms can now read an e-book on a tablet or even listen to an audiobook while cooking or exercising. Apps like Scribd and Audible offer exactly that, with free trials for new users to try out all the exciting content.
Physical activity in any form is an excellent way to keep you healthy physically as well as improving your mental wellbeing. There's no time like now to take the best care of yourself as you possibly can!