Sloto School

Blackjack is the most played casino game in the world. It is found in nearly all casinos and players flock these tables for heart-pumping moments. This game has been played for centuries, with its earliest mention found in the famous novel Don Quixote by Cervantes. It is sometimes called 21, and there are many varieties of the game.
At Sloto Cash you can find a stylish Blackjack table with minimum house edge so you can get good returns while you play. Since this is a game of skill, your decisions will affect the house edge. By following some simple rules you are able to decrease the casino's advantage to a minimum and thus get highest returns.
We gladly share with you a basic strategy for optimal results on our Blackjack tables. But first, let's have a look at the rules of the game.
HOW TO PLAY BLACKJACK
The goal of the game is to beat the dealer, with a hand as close to 21 points without going over 21 points. The player receives two cards face up, while the dealer is giving a card face up and one face down. After dealing the cards, you can make a number of choices:
Hit - Take another card.
Double - Double your bet and take only one additional card.
Split - You can split the first two cards dealt of any hand if they are of equal point value. When you split, you must place an additional bet that is equal to the Ante (original bet).
Stand - Keep the hand that was dealt.
Insurance - Insurance is an additional bet that the dealer has Blackjack. You can purchase insurance when the dealer's face-up card is an Ace. Insurance cost half the amount of the ante and pays 2:1 if the dealer has Blackjack. If the dealer does not have Blackjack, the insurance is collected by the house.
BASIC BLACKJACK STRATEGY:
Your decisions are essential to the outcome of each hand. With the chart below you have a guide for the action you must take based on your cards and the dealer's visible card. Compare both and take the appropriate action.

Enjoy a 100% Daily Blackjack Bonus up to $1,000
Redeem Code: SUITEMUP
60x blackjack roll over and no max cashout
More promo details available in our weekly promos page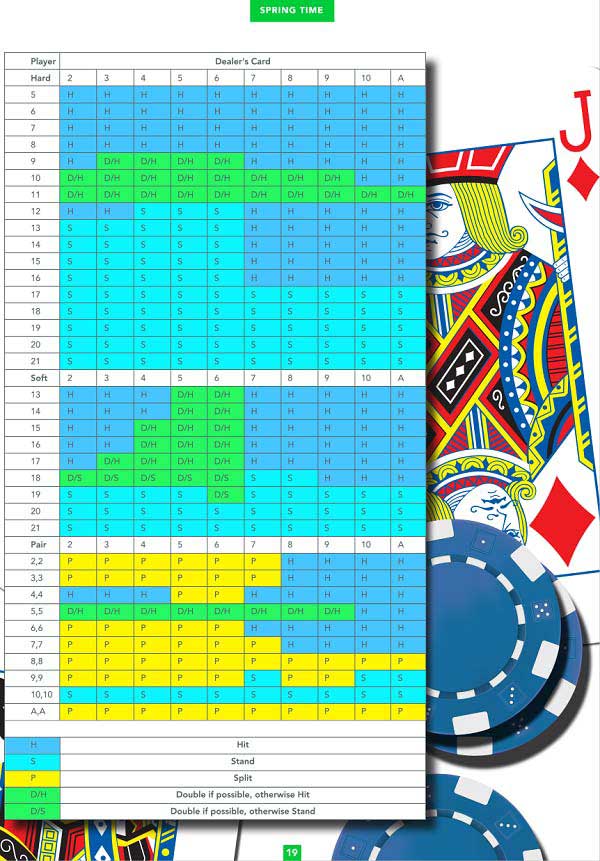 Safety measures for your online accounts and home internet usage. As featured on Sloto Magazine
Did you know that cybercrime costs businesses over $500 billion each year? By 2019 it is expected to cost close to $2 trillion! A lot of these crimes are done at high industrial or corporate levels, but some do occur to individuals as well. Therefore it is important to keep your online records and accounts tightly guarded against any abuse or misuse.
Your casino account needs to be protected just as your bank account. Your casino account contains sensitive information that must remain secure at all times. There a few simple tips you can employ to keep your Sloto'Cash account secure:
Change your password regularly. For maximum security, we recommend you change the password every month. If that is too much, then do it at least twice a year. If you have trouble remembering your new passwords, you can employ a simple pattern for every new password. If your current password is: cupcake33. The next password can be: 1cupcake33, the following 2cupcake33 and so on. This will make it easy to remember.

Don't access your account from unsecure locations. Public computers that are used by many users daily are a hazard. If you do use a public computer, make sure you log out properly before you leave the computer.

Phishing emails. We get unsolicited emails every day. Some attempt to lure you to click on links that will install malicious viruses on your computer, or try to fool you into revealing your passwords. Make sure you do not click any link inside suspicious emails from strangers or even relatives. Sometimes your relatives' emails may be hacked in order to send phishing emails to all their contacts. Beware!

Keep a good anti-virus running on your device at all times. There is malicious software that may infect your computer and try to steal your passwords. A good anti-virus will detect and block these malignant programs.

Keep your operating system updated. Microsoft, Apple and other operating systems constantly release updates to keep the system protected from new threats. Keep your system updating automatically to prevent attacks to your device.
These 5 tips can keep your casino and online accounts safe. Another important issue is to keep good control of the internet usage in your home. If you have underage children in your home, it is important that they don't access gambling and adults sites without your knowledge.
There's parenting software (Nanny, K9, Safe Eyes) you can install in your home's devices that will either block unwanted content and sites; or you can review the activity of internet usage with a monitoring program (eBlaster).  If there is only 1 main computer at home, make sure you have the master password to unlock the computer, so children are not using it without your consent.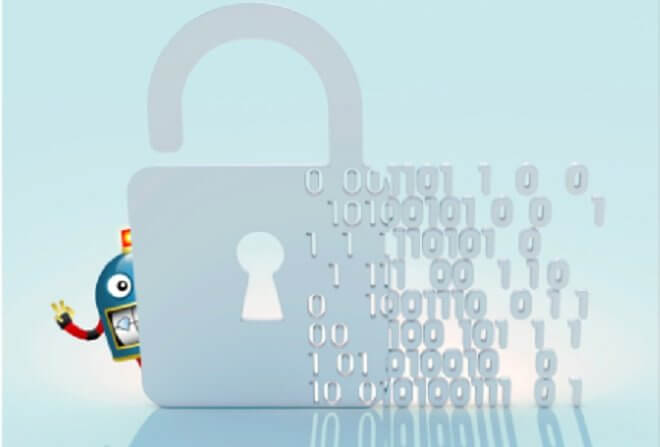 Understanding the Feature Guarantee in video slots As featured on Sloto Magazine
A passionate slot player understands that most winnings will emerge from the bonus features in video slots. Some slots have features that trigger frequently, while others are harder to get to. There can be nothing more disappointing than making hundreds of spins and emptying your balance without reaching the desired bonus feature.
Fortunately for us slots aficionado, Sloto'Cash has over 10 slots with a unique side feature that makes sure you get to the bonus feature within a limited number of spins. It is called Feature Guarantee and here's how it works:
Above the reels you will see the Feature Guarantee meter. It will display the number of spins that can go without a bonus feature. If you don't get the bonus feature before the number of spins displayed (usually between 100 and 150), then you are guaranteed to get one when the meter turns fully green.
But that's not all. The Feature Guarantee comes with an Instant Trigger option. The meter above the reels will increase with each spin that doesn't trigger the feature. It will display a percentage that will slowly climb up to 100%. At any point you can press the PLAY button to engage with the Instant Trigger. You will see a wheel shuffle red and green slots on its surface. Then an indicator will spin on the wheel and randomly stop on one of the slots. If it lands on a green slot, you are awarded the bonus feature!
Important to notice is that the Feature Guarantee is tied to the denomination you are playing. If you switch to a different denomination, the meter value from the original denomination will not be carried over. We recommend that you don't use the Instant Trigger if the meter stands at 49% or less, unless you are running low on credits or reaching the end of your current session.
Here are the top quality Sloto'Cash games that offer Feature Guarantee:
· Aztec's Treasure
· Bulls & Bears
· Dream Run
· Hairway to Heaven
· It's a Mystery
· MEGASAUR
· Mice Dice
· Naughty or Nice - Spring Break
· Polar Explorer
· The Elf Wars
· Vulcan

*Please note that these games are currently not available for Mobile Play.

Guarantee your winnings with a:
100% Easy-Win Match Bonus + 25 Free Spins on Top!
Redeem Code: EASYSUNDAY
Terms:
Offer holds 20x slots roll over ONLY! Valid until tomorrow, Monday. Spins game: Trigger Happy