Latest Online Casino News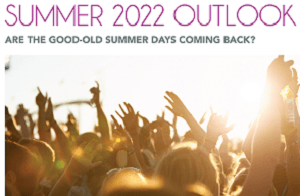 Are the good-old summer days coming back?
Remember the times a big group of friends or family would gather around a grill, while enjoying the nice warm weather outside? Seems like science fiction in our post-Covid19 world. The question in everybody's mind is: are we getting closer to returning to our old ways of being?
Expert says that we cannot expect to return to normal until we reach two endpoints. The first is stabilizing the positive corona cases in your region. Even with an aggressive vaccine roll-out, cases might spike again and lockdown measures return until we reach the second endpoint: herd immunity.
We are getting closer to herd immunity in many part of the world. It is likely to happen by the third quarter of this year in the US and UK, and by the fourth quarter in Europe.  
With efficient vaccines together with improved Covid-19 treatments, it is likely that the pandemic will be over by the start of 2022. However, there are risks to herd immunity and these factors will play a significant role in determining when we can cut down on social distancing in the near future.

Risks at hand:

People hesitating to take the vaccine.

Duration of vaccine-mediated immunity may be shorter than anticipated.

Supply-chain disruptions and delays with delivery of the vaccine.

Variants of the virus may prove to reduce efficacy of current vaccines.
The saga is not yet over, but there are plenty of reasons to be optimistic. We hope by the summer 2022, live concerts, big weddings and large sport stadiums can all be attended by large crowds. 
Ready to play?
Grab a 100% Heated Bonus + 100 Free Spins on top!
Redeem Code: 100HEAT
Offer requires a $35+ deposit and it holds 30x roll over. Game: Wild Fire 7's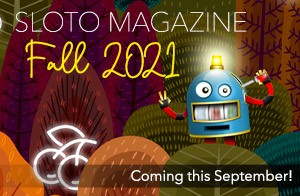 Awesome Autumn!☀️????
Let the winds of luck lift your mood this fall! Our Sloto Magazine Fall Edition is in the final production stages and you still have a chance to subscribe to our latest edition. Get Free Coupons, Exclusive Tournaments, Free Spins, Mega Bonus Reloads and 28 pages of entertainment! Read previous issue here
Record-breaking year
2021 is turning out to be the year with most game releases ever - discover all the new games available this year, including exclusive sneek peaks at upcoming games. Claim exclusive coupons on our new slots!
Trivia and Tournament
Test your slot knowledge and play for big rewards with our exclusive Sloto Magazine Fall Tournament!
Fall Lifestyle
Learn tips for enhancing and increasing your general well-being this season.
Bonuses, coupons & spins
In the middle section of our magazine you'll find a 3-month calendar with exclusive coupons for the entire fall season!

Fortunes in the making!
With our Sloto Magazine you will have at least a couple dozen more coupons than the average player. Get your copy this season and become one of our primary winners this fall!
Subscribe me now!
| Deposit | Get | Coupon |
| --- | --- | --- |
| $40+ | 100% Match | FALL2021MAG |
| - | $100 Free | FREE2021FALL |

Coupons must be redeemed in order!
Subscribe to Sloto Magazine with your $40+ deposit. Offers hold 25x roll over only. Free chip holds $500 max cashout.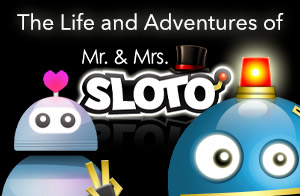 The climate crisis
Mr. and Mrs. Sloto lived on North Sentinel Island for months like king and queen. The islanders satisfied every wish and they were blissfully unaware of anything outside their small island.

One night, as Mr. Sloto was about to shut down his system and go into sleep mode, he heard a loud thundering sound in the distance. He didn't heed it too much and shut down for sleep.

The next morning it began to rain hard and continued for hours in the afternoon and night. The following day the rain keep pouring down and winds were picking up. That evening there were hurricane-strong winds breaking palm trees and some of the huts on the island. The islanders were getting scared and were pleading their 'gods' to do something.

Mr. Sloto had an idea. He went back to his environmentally-friendly vessel, where he had a satellite radio. He tried to reach the closest meteorological center to get information about local weather conditions. "Hallo!" came back in the radio, "you reached Bangkok's meteorological center, how can I help you?"
 "This is Mr. Sloto calling from North Sentinel Island. We are experiencing extreme weather conditions. Is a storm on its way here?"

"There are storms everywhere, sir. Haven't you heard?"

"No! What to do you mean… everywhere"

"Yes, across the entire globe. It's a climate crisis. The ocean waters are too warm now and they are producing very violent storms everywhere. The UN has stated a global state of emergency; everybody should take shelter and collect as much food and water while the weather is unpredictable."
"Holy molly! Thanks for the info. Will do that. Roger and out."

Mr. Sloto hurried back to Ms. Sloto and the tribe. He explained there was an emergency. He explained in secret first to Ms. Sloto and then to the islanders he spoke: "The gods of the sky are angry. Humans have been too careless with this planet for too long. There will be fire coming from the sky and wind like the breath of a thousand dragons. We must collect all the food and water we can and build a strong fortress to protect children, women and the sick…."
This is an interactive series. Players get to vote on that next chapter of the story!
Subcategories