Latest Online Casino News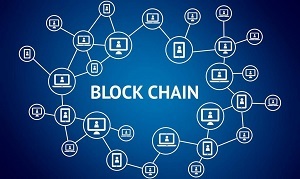 As featured on Sloto Magazine
In the beginning people bartered goods and services but some 5,000 years ago, the Mesopotamian shekel appeared – the first form of currency in the world. Gold and silver were exchanged as money by 600 BCE and by the 7th century CE, China had the very first banknotes circulating. It took 1,300 years before the world saw its first credit card in 1950. Then, less than 60 years later, a new kind of revolutionary technology and currency came into being, namely: Blockchain and Bitcoin.
Bitcoin appeared in 2009 with the help of its underlying platform known as blockchain. It's appeal was not immediately recognized but thirteen years later, blockchain is fueling a revolution with no end in sight.

What's so grand about blockchain?

Blockchain's innovation lies in the concept of decentralization. No central authority has control over the transactions that occur within blockchain. Rather than having a central database where all information is stored, blockchain runs on the internet and is open-sourced, with each user having an immutable copy of the platform's ledger – the record book that keeps track of all the transactions. This is what is called a peer-to-peer network; each user has a reliable copy of every transaction, making fraud and corruption within the network a near impossibility.
The low risk of fraud has given trust to a trustless world and its appeal has grown fast since everyone can join and participate with nothing more than a smartphone and access to the internet.
Where will blockchain lead us to?
The first possibility is that cryptocurrencies will one day replace the current form of money. But the prospect is even wider as blockchain can be utilized in several areas such as real estate registration, supply chain tracking for every production industry, creating better health care records, increased business efficiency and fraud-free elections.
The world is on the verge of entering a new technological paradigm but it is important to remember that blockchain is still in its infancy. There might be unforeseen benefits and risks with this new technology that can radically transform the world we live in.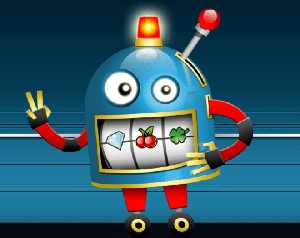 Mr. Sloto is excited to get back on stage and present his latest collection of short jokes!
What's your first one Mr. Sloto?
"I hate Russian dolls…
they're so full of themselves!"
Very timely joke Mr. Sloto…!
"Why do French people eat snails?
They don't like fast food!"
So international today Mr. Sloto! How about the last one?

"What did Yoda say when he saw himself in 4k?
HDMI."
Now that you're in a good mood, claim our special bonuses for you today at Sloto'Cash!
Deposit $25+ and get a
125% Easy-Win Match Bonus + 125 Spins on Top!
Redeem Code: MRSLOTO125
Offer holds 25x roll over + 5x on spins winnings. All deposit bonuses hold no max cashout. Game: Gemtopia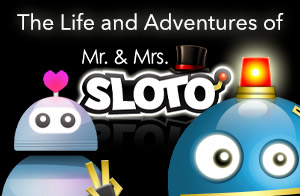 The Technological Miracle
Mr. Sloto roamed the street as dawn approached. He was trying to remember where he lived in Cherry Town, but the city had a different feel now that it was painted gold everywhere. He felt dazed in the golden light reflected from every corner.
He stopped at a TV store to hear the late-night news on replay. The city mayor was going to clean the city in the coming days and rebuild a stronger and more beautiful Cherry Town.
At the break of dawn he saw a figure he recognized. It was his dear wife, Mrs. Sloto. She had the look of desperation in her face and Mr. Sloto could sense a deep sadness in her. 

"Have you lost something?" asked Mr. Sloto.
The eyes in Mrs. Sloto's face shone like two jewels absorbing sunlight.

"I'm back sweetheart; I got away from an evil inventor. He took me from the junkyard and is responsible for all this gold paint everywhere."
Mrs. Sloto came quickly to embrace Mr. Sloto. She was so happy she couldn't stop sobbing. Mr. Sloto tried to console her but she wouldn't stop.

"What's the matter?" inquired Mr. Sloto. Mrs. Sloto then pointed to her torso and said:

"Something is growing in me. I couldn't live with the idea of being without you, so I did something radical. I went to Victor Fluke and asked if I could bear a little Mr. Sloto. He used the latest robo-genetics to install in me a fetus robot that will grow inside me. It has half your code and half mine."
Mr. Sloto could not believe his ears… were they going to have a baby?!
This is an interactive series. Players get to vote on that next chapter of the story!
HELP US WRITE CHAPTER 24th IN THE LIFE AND ADVENTURES OF Mr. and Mrs. Sloto!
1st option) Eight months later, a little baby Sloto is born and Mr. and Mrs. Sloto life is turned upside down. 
2nd option) Mrs. Sloto's robo-pregnancy does not go as planned and the baby robot inside her compromises her life. They must make a choice, the baby or Mrs. Sloto.
3rd option) Mr. Sloto wakes up one morning to realize it was all a dream and he is back inside the time machine traveling with Victor Fluke. 
Send your vote to This email address is being protected from spambots. You need JavaScript enabled to view it. and be part of the evolution of this story!
Subcategories