Latest Online Casino News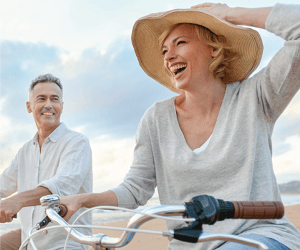 We have been reading for months about the tragedies of the COVID-19 outbreak, so it's time to take a breath of fresh air and see all the positive news that have come about after these challenging times.
The reaction of governments and businesses to stop the spread of the virus has brought about side effects that are positive from the environmental point of view. Thanks to satellite imagery, scientists have been able to compare pollution levels from this year versus the same period last year, and the results are astounding. We see epidemic centers like China, South Korea, Italy, and the UK drop up to 50% of their nitrogen dioxide emissions, a noxious gas that is often linked with health problems like asthma. These emissions come from car engines, power plants and other industrial processes.

While nitrogen oxide is not a greenhouse gas by itself, it is closely linked with the industries that are responsible for high levels of carbon emissions. The overall reduction of pollutants in the air can benefit not only vulnerable people, such as asthma patients, but also raise the health levels of the general population who now have access to cleaner air. Agriculture can also benefit from this, since pollution is associated with stunting plant growth. 
The lockdown in many countries has seen a decrease in the production of coal energy. In China, there was a 36% decrease in consumption of coal-powered energy, at the height of its lockdown. This is a direct consequence of people working from home and commuting less to work, as well as a decrease in flights (some airlines have cancelled close to 100% of their flights during these times), and the suspension of many non-essential businesses.
Another positive aspect of the COVID-19 pandemic is that doctors, researchers and health experts are sharing and cooperating at a global scale. A clear example is when Cuba sent an 'army' of white-robbed doctors to Italy to help mitigate the health care crisis there. Never before have we seen the entire world work together to overcome a common challenge.
The lessons learnt by this epidemic are going to serve us well when the next one comes. Because let's face it, epidemics happen and they will keep coming in the future; but thanks to this experience we will now be better prepared as a global community that is ready to tackle the threat of invisible germs and viruses. Fortunately for us, the coronavirus has a fatality rate that is relatively low compared to other infectious diseases, like the SARS or Ebola. The entire planet is learning a hard lesson, but one that can ultimately save us in the future if we face a fast spreading disease that can decimate not only the elderly but also younger generations.
While the COVID-19 pandemic is definitely not a drill, let's use it as a warning and an opportunity to request politicians, representative and leaders to strengthen our health care systems and emergency protocols, so next time we can stop an epidemic from the start before it is too late.
Collect a:
400% Free Spins on top of your $25 deposit!
Redeem Code: 400GOODNEWS
Offer holds 20x roll over ONLY! Game: Wild Hog Luau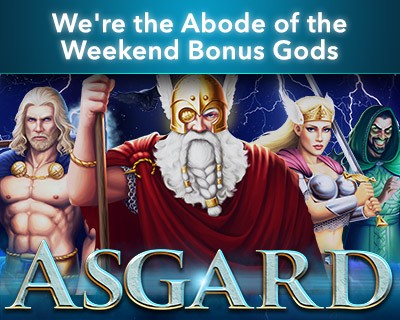 Odin, Thor, Loki and Sloto'Cash Join Forces on the weekends. Asgard is one of our most bonus-packed slots, with abundant features to look for!
This is a unique All Ways Pays (243 ways to win) slot machine. All Ways Pays means that all symbols paid when aligned from left to right, regardless where they appear on the reels.
Modern and detailed graphics glimmer through the 5 reels of Asgard. In Nordic mythology, Asgard was considered to be the dwelling place of the ancient gods!
These are the best features in Asgard:
Two Wild Symbols: Golden Wild appears regularly and multiplies wins x2! The Silver Wild turns other normal symbols wild in up to 5 reels during the Loki Bonus Feature!
Thunderbolt Feature: At the end of any spin you may trigger this feature. Up to 5 full reels will turn completely wild before pays are awarded!
Scatters: The Bonus symbols trigger the Free Games features below. The Free Games features are progressively unlocked:
1st Free Game Feature (Goddess)
2nd Free Game Feature (Loki's Magic)
3rd Free Game Feature (Thunder God)
4th Free Game Feature (Valhalla)
Ready to Play?
Deposit $25+
Get 125 Easy-Win Free Spins on Top!
Redeem Coupon 25ASGARD125
Deposit $30+
Get 77% Match Bonus + 77 Spins on Top!
Redeem Coupon SLOTO77WEEKEND

258ASGARD125 holds a reduced roll over of 27x on spins winnings. SLOTO77WEEKEND holds 30x roll over. Redeemable Friday to Saturday. All deposit bonuses hold no max cashout.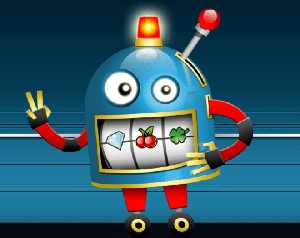 Mr. Sloto is the master of entertainment. Besides serving daily jackpots, he works hard every week to bring a big smile to your face. Find below the latest jokes Mr. Sloto has for you. 
Ready to Laugh? 
"Why did Humpty Dumpty love autumn? Because he had a great fall."
Haha, hard to argue with that! What else do you have Mr. Sloto? 
"Can February march? No, but April may."
Had to think that one Mr. Sloto. Do you have one more for us? 

""What starts with E, ends with E, and has only one letter in it? An envelope."

Mr. Sloto is best at guiding players to their next win. Make sure you claim our coupon below to seize your luck and make it a jackpot day!
Deposit $25+ and get a
125% Easy-Win Match Bonus + 125 Spins on Top!
Redeem Code: MRSLOTO125
Offer holds 25x roll over + 5x on spins winnings. All deposit bonuses hold no max cashout.
Subcategories