Sloto Cash Blog
Details

Category: Sloto World
Many people have superstitions in order to attract good luck. Singers, football players and bettors alike may share a superstitious habit that give them the idea of good luck for the task ahead. Luck has been always been present in modern society, and we even might be doing superstitious acts without even noticing. For instance:
Crossing fingers:

Many years ago, people believed that spirits could be found at crossings. The idea was that by crossing one's fingers, good spirits would be invoked by simulating one. Nowadays is a popular act when wishing for good luck. Do you still cross your fingers for good luck?
Knocking on wood: Another popular habit is to knock on wood when we don't want to jinx something we just said. Since it was believed that spirits lived in trees, by knocking on wood people would ask for them to help them. Some of us even knock on plastic if that's what we have at hand!
Breaking a wishbone: This one is extremely popular during thanksgiving. When people are done eating a turkey or a chicken, two of them pull them apart to see who ends up with biggest piece. The winner is believed to be able to get a wish come true!
Picking up a penny: Pennies aren't considered lucky for their value, but for their shiny material. Centuries ago, people believed that finding a piece of metal, bronze or gold was a gift from the gods, and to keep it would bring good luck.
| Deposit | Get | Coupon Code |
| --- | --- | --- |
| $30 | 75% match + 25 spins on Lucky 6 (20x + 5x on spins roll over) | 75LUCKY6 |
| $40 | 100% match + 30 spins on 777 (22x + 5x on spins roll over) | 100LUCKY777 |
| $50 | 125% match + 35 spins on Gemtopia (24x + 5x on spins roll over) | 125GEMLUCK |
| $70 | 150% match + 40 spins on Voodoo Magic (27x + 3x on spins roll over) | VOODOO150 |

All deposit offers hold no max cashout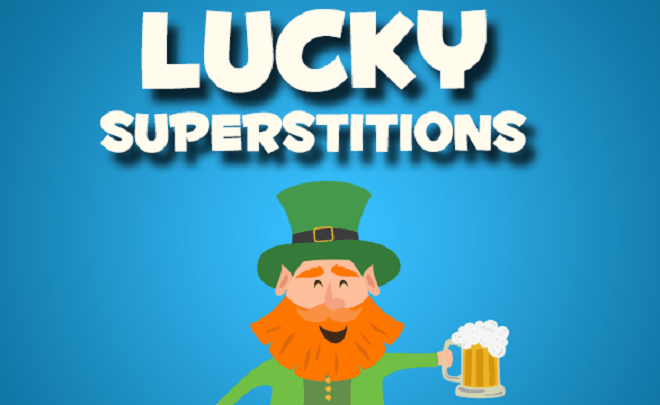 Details

Category: New Games
This is in our opinion one of the finest new online slots in 2020!

Presenting a 25-line, 5-reel slot: 5 Wishes
5 Wishes is based on the timeless story of Aladdin and the magic lamp. Spin the reels of this high variance slot as you see Aladdin, his monkey friend and the Wild Genie boost your bankroll.

Our new slot is also a locally progressive game, with two progressive jackpots that increase on a daily basis.

Here are the features you want to hit while playing 5 Wishes:
Wild Genie:  This wild symbol substitutes for all other icons excepts scatters. It appears on reel #1.  Participating wins are doubled when a Genie is involved.
Genie Wilds Feature: When a Genie appears, he may transform Aladdin, the girl or the monkey symbols to new Genie Wilds on the other reels. See explosive payouts occur!
Scatter: The Magic Lamp is a scatter and landing three in any spin will trigger the Free Games feature below.
Free Games Feature: Get 10, 20 or 100 Free Games when you get 3, 4 or 5 scatters in a spin respectively. The Genie Wilds Feature is active during the Free Games.
Progressive Jackpots: These jackpots can be won randomly at the conclusion of any spin – no special symbols required!
Go deep into the magical adventure of 5 Wishes and see your balance soar when you hit a big win with Wild Genie and its doubled prizes!
Play it with a 111% Match Bonus + 111 Free Spins on Top!
Redeem Code: 5WISHES111
Offer requires a $35 minimum deposit and it holds 30x roll over + 10x on spins winnings and no max cashout.

Details

Category: Sloto World
The idea of luck in the animal kingdom changes from culture to culture and has been present for thousands of years. For example, fish have been present in ancient Egyptian, Indian and Japanese cultures, while pigs have been popular lucky symbols in China and Germany for hundreds of years. Other animals like rabbits and elephants have also been present in the mind people around the world.
The following are some of the most interesting lucky animals in global cultures, some still present and others long forgotten:
Beetle: In Egyptian culture beetles represented luck in relation to the power of the sun. The scarab was admired by Egyptians because they roll their turds along and disappear it, just as the sun emerges and vanishes every day!
Bat: In China, bats are a good luck symbol, as it symbolizes a long and happy life. People in this part of the world wear bat amulets or pendants as a protection against poor luck and provide wealth instead.
Fish: The goldfish is also a symbol from ancient Egypt, goldfish represent tranquility, wisdom and a long life, while the koi fish have different meanings including wealth, life changes and long-lasting love!
Spiders: While spiders aren't by far the most popular animal in the world, it is considered a symbol of mystery, power and growth. For native Americans, spiders are a symbol of protection against torrential storms.
It's time now to put this knowledge into practice and choose your favorite (or favorites) animal-themed slots to increase your luck next time you bet on your favorite slot!
| Deposit | Get | Coupon Code |
| --- | --- | --- |
| $25 | 75  Spins on Purrfect Pets (20x roll over) | LUCKYANIMALS1 |
| $30 | 100 Spins on Builder Beaver (22x roll over) | LUCKYANIMALS2 |
| $40 | 125 Spins on Kung Fu Rooster (24x roll over) | LUCKYANIMALS3 |
| $50 | 150 Spins on Pig Winner (27x roll over) | LUCKYANIMALS4 |
Redeem each coupon 2x until March 15th! All deposit bonuses hold no max cashout.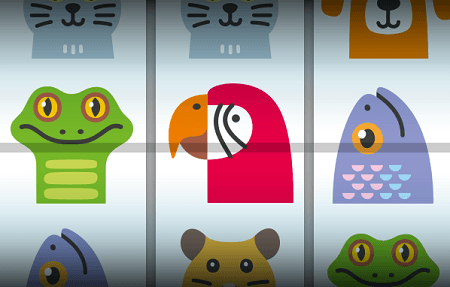 Subcategories