Sloto Cash Blog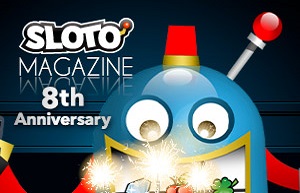 AI or Artificial Intelligence is the general term used to define the ability computers and digital devices have to solve problems and make decisions. As we further probe into the 21st century, we have seen a growing trend with AI getting involved in more and more areas of our lives. While there can be risks when we depend exclusively on AI, there are also great benefits that come with this innovative technology.

Have a look at how you can positively improve your life with the help of AI


1) Maps and Navigation

For several years now we have used apps like Google Maps and Waze to find the best route to our next destination. This technology helps you reach your destination as quickly as possible, while providing updates on traffic levels and possible roadwork. Google Live View allows your phone's camera to scan your surroundings to provide even more accurate directions. As useful as this technology is, we also encourage you to use your common sense and the good old method of asking passersby for directions, when you're out of battery or the app has provided inaccurate information.
2) Smart Assistants 
Nothing like having your own personal assistant. Amazon's Alexa and Google's Assistant are all-round AI platforms that respond to voice commands and help you organize your day. From setting alarms, events in your calendar, playing music, turning off house lights and keeping your shopping list up to date; these AI assistants can simplify your life as you go about your day.
3) Smart Homes
An array of AI home appliances and devices have multiplied in recent years. Save time by allowing these mini-robots to do all the work. Here's a list of smart AI devices that can optimize the way you run your household:
Robotic lawn mowers

Automatic pet feeders

Self-cleaning litters for cats

Automatic garden sprinklers

Laundry folding machines

Self-running vacuum cleaners
Join the wave of the future and apply AI safely in your life!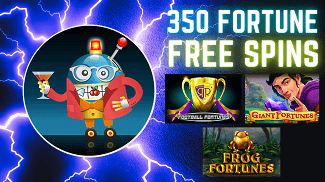 There are giant fortunes to be made this season and we are clearing the path so you can walk straight up to a magnificent win. Nothing gets your luck going like getting Free Spins and now you can claim 350 Spins on the House when you redeem our special Mid-August Promo Package. 
Play our three lucky slots of the month – Giant Fortunes, Frog Fortunes and Football Fortunes – with the Free Spins. Can you become our jackpot champion this month? 
Intensify your playing sessions this month to claim unprecedented prizes… This is your summer of luck at Sloto'Cash! 

Get started with a
100% 1st Match Bonus + 50 Spins on top
Redeem Code: SUMMERLUCK-1
Game: Football Fortunes

Continue playing with a
150% 2nd Match Bonus + 100 Spins on top
Redeem Code: SUMMERLUCK-2
Game: Giant Fortunes

Get after 200 Free Spins Reward
Redeem Code: SUMMERLUCK-3
Game: Frog Fortunes

Promotions must be redeemed in order.
Get started with your $25+ deposit. All promos hold 30x rollover. Win up to $500 EXTRA with your free spins reward. Valid until September 15th.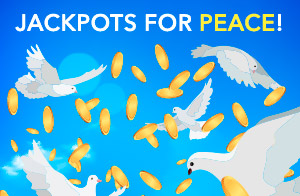 Hugging the mind!

What was once an ancient spiritual tradition has become today a modern tool to help us cope with our busy lives. The art of meditation is now practiced in schools, workplaces and even jailhouses. By quieting the activity of the mind through concentration on your breath, you are able to induce deep states of peace and contentment in your life. Give it a try, give your mind a warm embrace and turn into a more harmonious person!

Guess who loved meditation? The protagonist of our 5-reel video slot: Fortunate Buddha. Play this fun and relaxing slot that offers two different bonus rounds, including a Super Grand Progressive Jackpot!
View this post on Instagram
Subcategories