Sloto Cash Blog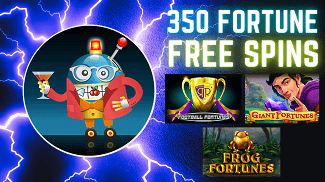 There are giant fortunes to be made this season and we are clearing the path so you can walk straight up to a magnificent win. Nothing gets your luck going like getting Free Spins and now you can claim 350 Spins on the House when you redeem our special Mid-August Promo Package. 
Play our three lucky slots of the month – Giant Fortunes, Frog Fortunes and Football Fortunes – with the Free Spins. Can you become our jackpot champion this month? 
Intensify your playing sessions this month to claim unprecedented prizes… This is your summer of luck at Sloto'Cash! 

Get started with a
100% 1st Match Bonus + 50 Spins on top
Redeem Code: SUMMERLUCK-1
Game: Football Fortunes

Continue playing with a
150% 2nd Match Bonus + 100 Spins on top
Redeem Code: SUMMERLUCK-2
Game: Giant Fortunes

Get after 200 Free Spins Reward
Redeem Code: SUMMERLUCK-3
Game: Frog Fortunes

Promotions must be redeemed in order.
Get started with your $25+ deposit. All promos hold 30x rollover. Win up to $500 EXTRA with your free spins reward. Valid until September 15th.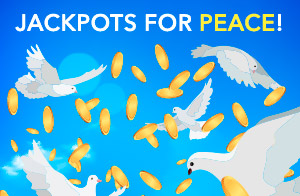 Hugging the mind!

What was once an ancient spiritual tradition has become today a modern tool to help us cope with our busy lives. The art of meditation is now practiced in schools, workplaces and even jailhouses. By quieting the activity of the mind through concentration on your breath, you are able to induce deep states of peace and contentment in your life. Give it a try, give your mind a warm embrace and turn into a more harmonious person!

Guess who loved meditation? The protagonist of our 5-reel video slot: Fortunate Buddha. Play this fun and relaxing slot that offers two different bonus rounds, including a Super Grand Progressive Jackpot!
View this post on Instagram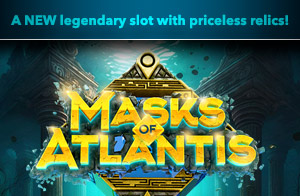 Was this legendary place actually real?
Myths abound in the ancient world, but none have been so widely discussed as Atlantis. The tale of Atlantis was immortalized by Plato, the famous ancient Greek philosopher, who tells of an island supposedly located in the middle of the Atlantic Ocean, which had an incredibly advanced civilization. Plato wrote about a legend where the ancient Greeks fought a war against this powerful society, barely managing to repel the Atlanteans' attack. In the end, Atlantis sunk into the sea through an act of the gods, who were angered by the greed of the Atlanteans.
Is there any truth to this story? Some people do think Plato was reporting actual fact, rather than just an allegory or legend. Author Graham Hancock has speculated freely on the origins of human history and has recently released a new documentary on Netflix, Ancient Apocalypse, which argues that Atlantis might have been real. According to the argument in the documentary, there is some evidence that a giant comet crashed into the Earth some 10,000 years ago. The impact triggered mass flooding around the world, supporting the myth of the Flood, which has been reported by various ancient cultures.
According to Hancock, the floods from such an extraterrestrial impact would have elevated sea levels, causing wide areas of the world to be submerged. Atlantis sinking into the sea would have been a result.
Another author, David Edward, claims that he has pieced together the final clues to the location of the city of Atlantis. Based on Jimmy Corsetti's argument that Atlantis was in the eye of the Sahara, where a round geological formation recently found through satellite imagery could signal the location of the ruins of the lost city of Atlantis.
Perhaps one day we will uncover irrefutable evidence that Atlantis was indeed a real city, potentially one of the founding civilizations of the Earth. Delve into this realm of fact and fiction when you play our latest slot machine, inspired by the legend of Atlantis


Delve into Ancient Treasures
Review of our new Masks of Atlantis
The most advanced civilization of the ancient world was sure to have riches beyond our wildest imagination. Now you get to dive deep underwater to collect mesmerizing jackpots on our new slot: Masks of Atlantis!
Discover the explosive winnings from this 5-reel, 20 pay-line masterpiece slot, featuring cascading wins and increasing multiplier payouts!
Masks of Atlantis has:

Cascading Wins: Watch winning symbols explode on the reels after winnings are paid, to make room for symbols from above to fall in their place. With each successive win, a higher multiplier is attached to the payout, starting on 2x and reaching up to 5x!
Free Games: Trigger 10 Free Games when 3 scatters appear on a pay-line from left to right. Cascading Wins still occur during the Free Games and multipliers are increased to start at 3x and can potentially reach up to 15x on 4th and subsequent cascading payouts!
This underwater adventure begins this season at Sloto'Cash, where winners celebrate jackpots every day!
Complete your deposit between August 15th - 22nd and get
125 LOYALTY FREE SPINS
Redeem Code: LOYAL125MYTHS
General bonus terms apply
Subcategories