Latest Online Casino News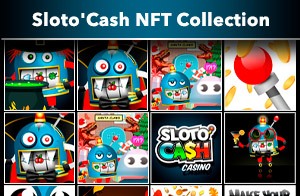 Collect our Seasonal NFTs to get Sloto'Cash Casino Gifts and Rewards!
Your Sloto'Cash experience will be abundantly enriched once you start collecting our exclusive Mr. Sloto NFTs. Not only do we expect our NFTs to increase in value over time, making your NFT collection a sort of investment portfolio that can bring you enormous profits some years down the line; we will also reward you every year for becoming one of our NFT collectors.

If you purchase one of our NFTs each season this year (spring, summer, autumn and winter), you are set to receive huge rewards come December:
$250 Sloto'Cash Casino Token
A gifted Limited Edition Xmas NFT
Entry to exclusive $10,000 BTC Tournament
Our NFTs are intentionally set at the lowest possible price so our valued customers like you can easily afford them. Collect your favorite NFT for only a few pennies and receive big rewards at the end of the year!
But hurry as we only release a limited amount of NFTs each season. Make sure you purchase your NFT before they are sold out!

Get your own Mr. Sloto NFT at our NFT 's Sloto Shop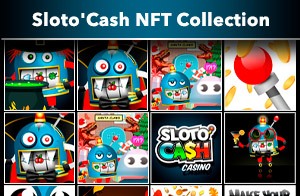 What in the world is a NFT?

This is an acronym for Non-Fungible Token. The term non-fungible means that it is unique and cannot be replaced with something else. The term token is applied to a specific asset that resides in a blockchain network. Blockchain is the underlying technology that permits cryptocurrencies like Bitcoin, Ethereum and many others to operate.

Okay, so what are NFTs used for?

Artists around the world are minting NFTs that are connected to their own artwork. An NFT is a specific blockchain signature (read: non-fungible token) assigned to a piece of art. This art can be anything from a photograph or digital drawing to video or music. Anything that can be stored digitally can potentially be minted as a unique NFT artwork.
Fine, what's the big deal about NFTs?
A lot has been happening over the last year. In March 2021, the artist known as Beeple sold a single NFT for $69 million. Since then, the popularity of NFTs has soared and there are many platforms for sellers and collectors to trade NFTs.
Is this the future of art?

It's debatable, but some people believe NFTs represent a radical new way of doing (and selling) art, because it bypasses the art establishments (museums, galleries, auction houses) that validate who is and isn't an artist of note. This democratization of art can allow unknown artists to reach and sell to a greater audience.
Are NFTs a way to invest?

NFTs are speculative assets that are moved and sold based on the market's demand. NFT collectors hope the value of their NFTs will continue to increase in the future, just like an early owner of a Picasso or Matisse, expected the artwork to be worth much more in the future.
Get your own Mr. Sloto NFT at our NFT 's Sloto Shop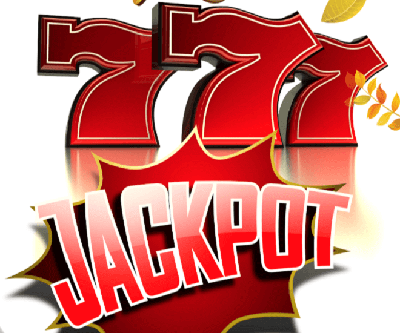 A closer look at progressives (As featured on www.slotomagazine.com)
Most players dream about hitting a large progressive jackpot in their lives. The idea of winning millions of dollars after a single spin brings thousands of visitors worldwide to land-based and online casinos. Progressive games have a jackpot meter that increases after coins are played on the game. A small percentage of every bet goes to the jackpot, allowing it to grow bigger daily!
But how realistic is it to hit a progressive jackpot?
The odds vary considerably for each progressive game. The odds of winning a million-dollar progressive range from 1 in 50 thousand to 1 in 50 million!  Nonetheless, it is not impossible to win these or lesser progressive jackpots; in fact, there are several winners each year within Sloto'Cash's (RTG) progressive network.
Let's have a look at the different types of progressive jackpots games currently available in online and land-based casinos. You can also read our article on Ultimate Jackpots Games. 
Standalone Progressives
This is certainly the oldest form of a progressive jackpot and can be found in small brick-and-mortar casinos. Besides having its fixed paytable jackpots, the slot machine also has a progressive jackpot that increases based solely on the coins put in that machine. The progressive jackpots on these machines rarely go above a few thousand dollars.
Local Progressives
The next type of progressives is easily found in most casinos. At Sloto'Cash casino they are called Real-Series slots. These games are linked within the casino and the jackpots are fed by the bets placed on these games by players within the same casino. Some local progressive jackpots are random: they do not require that you hit any special symbols and may be won at the end of any spin of any bet size!
Wide Area Network Progressives
These are the largest jackpots since they are fed by the bets placed on the machines throughout a network of multiple casinos or states. Sloto'Cash, which is powered by Real Time Gaming (RTG), has several multi-million dollar progressives that have been growing thanks to bets placed by thousands of players in RTG casinos. The great thing is that you can win the entire Wide-Area Network jackpot by playing these games at Sloto'Cash!
In the opposite section, we will review the most popular progressive games you can play today Sloto'Cash. These games have over $5,000,000 in progressive jackpots and are constantly growing. Could this be your luckiest day yet?!
The following offers are valid until the end of the month.
Play with a 225% True Jackpot Match Bonus up to $2,000!
Redeem Code: 225SHOPSEASON

Complete the offer above and win or lose
Get 225 Loyalty Spins to win up to $500 EXTRA!
Game: Cleopatra's Gold
Loyalty Code: FREE225SHOP


Coupons must be redeemed in order!
The deposit coupon requires a $30+ deposit. Both promos hold a 30x rollover.
Subcategories