Sloto Cash Blog
Details

Category: Sloto World
A 200 year wait!
As many other holidays, Thanksgiving has a fascinating history. In a single lifetime, customs rarely change and we repeat the same traditions year after year. But when we step back and look from history's eagle eye, we see that things were quite different in the past.

Thanksgiving started in 1621, when pilgrims invited local Native Americans to join a feast after their first harvest. It didn't consist of one large meal, it was a festival that lasted 3 whole days!
[Did you know? There was no turkey, potatoes or pumpkin pie during the first Thanksgiving meal? ]
The available produce in those days was very different from today. The participants of the first Thanksgiving had venison, courtesy of the Native Americans that hunted 5 deer for the occasion. Potatoes and pumpkin had yet to be introduced to New England (as the US territory was called in that time).
Thanksgiving did not immediately become a holiday. Americans had to wait until 1789 when George Washington declared the first national Thanksgiving Holiday. Still, it did not become a regular annual tradition until the American writer, Sara Josepha Hale, campaigned in favor of it for over 30 years, starting in 1827. She published, besides her famous nursey rhyme "Mary had a little lamb", many recipes for Thanksgiving including pumpkin pie, turkey and stuffing.
In 1863, during the Civil War, President Abraham Lincoln declared that the nation should celebrate Thanksgiving on the final Thursday of each November. In 1939, President Franklin D. Roosevelt broke with this tradition since that year November had five Thursdays and wanted to move it back a week. After a lot of protest, F.D.R. signed a law that it would be celebrated on the 4th Thursday of November, a tradition that has been held since then.
A new tradition was added to Thanksgiving in 1989, when President Bush senior, granted the first official pardon to a turkey! Since then every US President has awarded a pardon to a turkey so it can retire in a farm and be spared from a Thanksgiving dinner!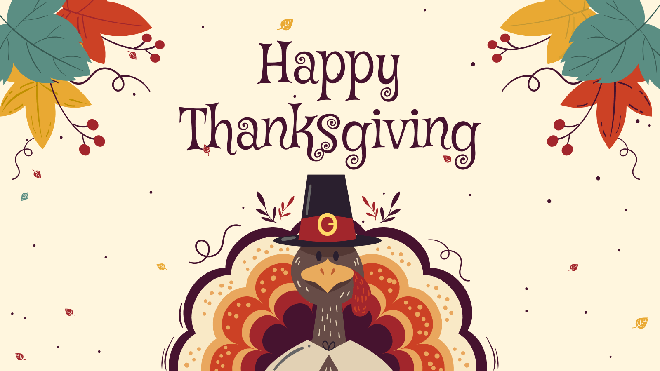 Details

Category: Sloto World
According to the 2019 Global Internet Phenomena Report, Netflix is currently the ruler of the world's global internet traffic, and video streaming adds up to 58% of all Internet's traffic volume. Other activities such as online gaming and live events are also on the rise and could see higher numbers in the coming years.
These are the top 5 application categories by traffic share:
Video streaming (57.69%): It is currently the top application type on the internet, which includes services like Netflix, YouTube and Amazon Prime. Also, video sharing on social media and even direct video connectivity like video conferences and FaceTime calls, are included in this category.


Web (17.01%): Web traffic includes web browsing and HTTP downloads that don't attribute to an individual application.


Gaming (7.78%): Gaming traffic includes downloads made from major gaming network and from the traffic for specific games. Each year more games are bought via download now, and some are huge! For example, the popular western Red Dead Redemption 2 has a size of over 105 GB!


Social (5.10%): Social networks are still huge around the world, with Instagram as number 1 and Facebook as number 2 in the most popular social media sites.



Marketplace (4.61%): Online markets such as iTunes, Google Play, App Store and Windows Store. This category also includes the regular updates we have to download for all major device types, such as our phone's operative systems.
It's fascinating what data can tell us about our behavior when using the Internet. It also shows us where the market is going and where companies are focusing their efforts on, such as Disney's multi-million Disney+ service and the development for online crossplay between our favorite gaming consoles.
Play with a 125% Easy-Win Match Bonus + 25 Free Spins on Cash Bandits 2
Redeem Code: 125TRAFFICLORDS
Promo info:

Offer requires a $25 min. deposit and it holds 25x roll over + 5x on spins winnings. Redeem 1x weekly until November 30th.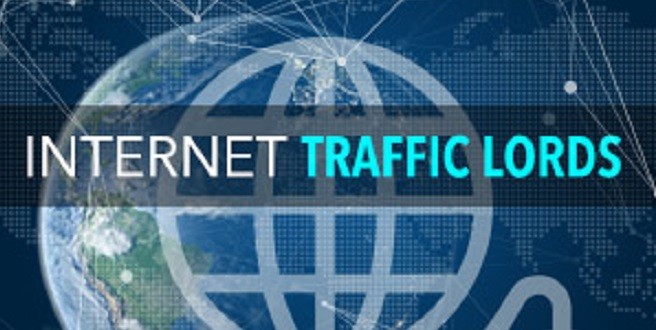 Details

Category: Sloto Magazine
The Holidays are near!
And this means our Winter Sloto Magazine is about to ship out to thousands of lucky subscribers! This is your chance to get your own in the mail and discover dozens of exclusive coupons!
Winter 2019 Magazine Features:
Our world famous Promotions Calendar
In every Sloto Magazine edition you will find exclusive coupons that grant Free Spins, Courtesy Tokens and Huge Reloads. Go to the middle section of the magazine to find a 3-month calendar that will certainly bolster your luck!
Crossword Puzzle, Trivia and Screen Shot Contest
Test your wits to reveal Free Spins and Free Cash tokens. Throughout the magazine you will find puzzles, trivia and contests!
Read our tips on how to optimize your planning for 2020. You will also find an inspiring horoscope that will guide your luck to new horizons.
Read articles about Santa Claus and the origin of his reindeer!
'Tis the time to be lucky!
Read our Press Release
Subcategories