Latest Online Casino News
Details

Category: Sloto World
Researchers at the University of Massachusetts Amherst have discovered a way to create electricity from moisture in the air with the help of a device they have developed. This new technology is set to have a significant impact in the future of renewable energy, medicine and climate change. The device is called 'Air-Gen' and it's an air-powered generator with electrical conducted protein nanowires produced by the microbe Geobacter, achieving an electrical current generated from the water vapor from the atmosphere.
Besides making electricity out of thin air, this new technology is non-polluting, renewable and also low cost! It's more efficient than other forms of renewable energy, such as wind or solar, because it gets its source even in low humidity environments. It only needs thin film of protein nanowires less than 10 microns thick which absorbs the water vapor.
At its current stage, Air-Gen devices can power small electronics, but it's only a matter of time before scientists bring the technology to a commercial scale. Their plan is to be able to power smartphones, health monitors, smart watches and anything that currently requires traditional batteries.
Experts say this is only the beginning of an era where protein-based electronic devices finally replace materials that are polluting the environment, and further research will bring great benefits to our society soon.
Yeah, it sounds like futuristic idea, but it's happening right now. Isn't it exciting to be a part of the green technology era?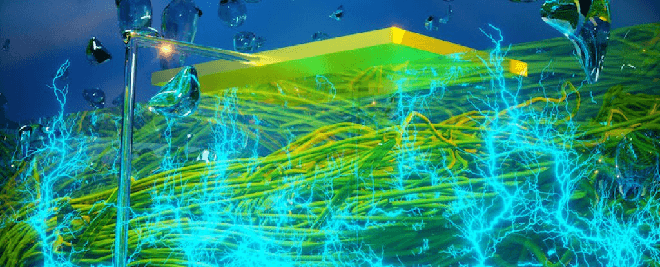 Details

Category: Mobile News
The appearance of the novel coronavirus has brought into worldwide attention the importance of keeping a clean phone free from germs, as it can easily become a transmitter of germs and infection. Most of health guidelines against the virus suggest keeping your hands clean and not touching your face, but actually your smartphone's metal, glass or plastic surfaces can host the virus for up to 9 days!
First, don't panic about it: Germs can be successfully eliminated by disinfecting a phone's surface with an alcohol solution or wipes over its screen and nonporous exterior surfaces, avoiding getting moisture in any of the openings.


Most smartphones come with a microfiber cloth which most of us forget about after a couple of weeks of getting a new model. Remember to keep it and use it to wipe your gadget with a mix of 40/60 alcohol-to-water and slightly dampen the soft cloth in it.


If you're using your phone to make constant calls, it means your face is more in contact with bacteria than you think. One way to avoid this is to use call-capable earbuds or earphones, which will keep your phone, and potentially harmful germs, safely away from your face.


Remember that washing your hands regularly with soap is still one of the most efficient ways to keep yourself - and your phone - free of germs. Also, try to keep your phone away from places like your kitchen sink, dinner table and your bathroom - we're serious, don't take your phone to the bathroom with you!



Ensure your phone is germ-free just as you would your hands and face. Time to clean it from the outside as often as possible and make your device a place where viruses and bacteria won't want to grow. Do you keep your phone as clean on the outside as you do on the inside? Food for thought!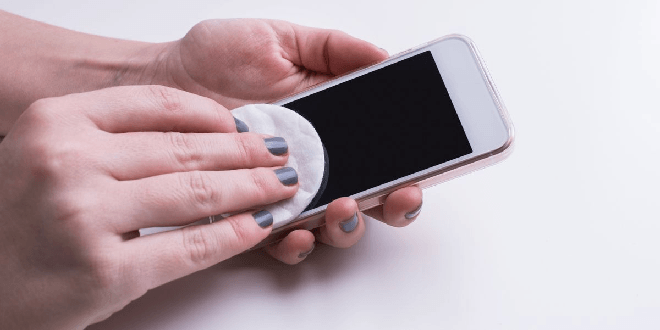 Details

Category: Exclusive Bonus
Music is what makes the world turn. Or is it bonuses and Free Spins? Whatever makes your world go 'round, Mr. Sloto's got it all!  Songs, bonuses and Free Spins are up for grabs with your deposits of $25 and up!
First, you'll be enjoying un poquito de gracia with a 100% 1st Bonus + 50 Spins on the popular Ritchie Valens La Bamba slot. Second, The Big Bopper is celebrating life and music with a 150% 2nd Bonus + 100 Spins. And the vibrating good times continue as you sing along to the winning tune of 200 Free Mariachi Spins!
Fill your days and nights with music, bonuses and free spins when depositing as low as $25 and singing along Mr. Sloto's winning tunes!
100% 1st Bonus + 50 Spins
Redeem Code: SONGFULSPINS-1
Free Spins Game: Ritchie Valens La Bamba 
150% 2nd Bonus + 100 Spins
Redeem Code: SONGFULSPINS-2
Free Spins Game: The Big Bopper 
200 Free Spins Reward!
Redeem Code: 200SONGFULSPINS
Free Spins Game: The Mariachi 5
Terms:
Deposit bonuses require a $25 minimum deposit and they hold 30x roll over + 5x on spins winnings and no max cashout. 200SONGFULSPINS coupon winnings hold $500 max cashout. Promo codes must be redeemed in order.

Subcategories