Sloto Cash Blog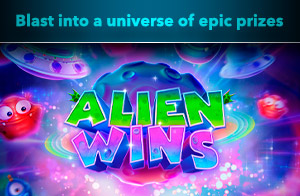 The world had its eyes set in the skies above the US this past February. Within the span of a few days, the US military shot down 4 objects over North America. The first one was identified: it was a spy balloon coming from China. The other three were unidentified flying objects, or UFOs. 
In the weekend of February 10th, the US Air Force shot down three unidentified objects flying above Alaska, Michigan, and the Canadian airspace. What were these objects? Initial reports claimed these to be metallic objects with cylinder form. While the White House has played down the possibility that these are objects from an alien civilization, their answers still remain vague and the possibility is still open. 
The United States government has now admitted to a special organization within the Secretary of Deference whose job is to investigate unidentified flying objects. It is called the All-domain Anomaly Resolution Office (AARO) and has been actively investigating anomalous objects filmed by the US military. The Pentagon has confirmed there are over 400 UFO encounters it is currently investigating.

One of the most interesting sightings comes from 2019 where pyramid-shaped objects are hovering above the USS Russell military ship. The Pentagon now has released official footage and pictures of these unexplained phenomena, which you can easily find online.

While an official explanation is still hotly disputed, the possibility still remains. Are we about to be visited by a strange race of extraterrestrials? Are they friendly or come with hostile objectives?

What would you do when you first hear the words: Aliens have landed on Earth?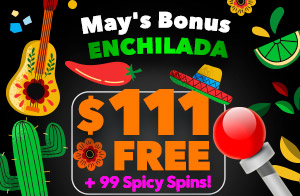 Join in on one of the most colorful and cheerful holidays in the first half of 2023: Cinco de Mayo! This Mexican holiday is celebrated across the US with lively mariachi music, spicy dishes, and tons of avocados!

Spice up your luck when you claim our May's Bonus Enchilada, offering 99 Free Spins on our irresistibly fun Mariachi 5 Slot! But that's not all; you're getting $111 Free Token on-the-house when you redeem a total of 350% in Bonus Cash:
Claim a 150% 1st Bonus + 33 Spins
Redeem Code: ENCHILADA-1

Continue with a 200% 2nd Bonus + 33 Spins
Redeem Code:  ENCHILADA-2

Claim after: $111 Free Chip + 33 Spins
Redeem Code: ENCHILADA-3
Dance your way into a jackpot party when playing our 243 All-Ways-Pays slot that features Free Games with up to 8x multiplier!
Promo codes must be redeemed in order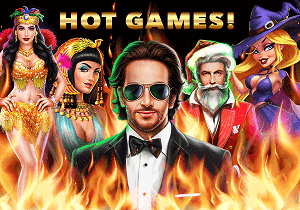 It's time for you to get on board in collecting jackpots! 😏🎰💶
Some players have crushed the house edge and made enormous profits this April. That's because every month we have a series of games that defy the expected return rate and pay out way beyond the average payout percentage. 
Some of these games may still be hot, so play them today and break the bank at Sloto'Cash!
Best Payout Rate by RTP (Return to Player)


Slot Machines with the most spins this month
| | | |
| --- | --- | --- |
| 1 | Fortunate Buddha | 2,783,262 |
| 2 | Mighty Drums | 2,099,840 |
| 3 | Cash Bandits Museum Heist | 1,890,978 |
| 4 | Tarot Destiny | 1,348,077 |
| 5 | Fortunes of Olympus | 1,304,364 |
| 6 | Warrior Conquest | 1,217,706 |
| 7 | Cash Bandits 3 | 1,209,341 |
| 8 | Neon Wheel 7s | 1,196,824 |
| 9 | Plentiful Treasure | 1,128,053 |
| 10 | Sweet 16 Blast! | 1,052,769 |


Other popular games with the highest wagers:

| | | |
| --- | --- | --- |
| 1 | Mighty Drums | $2,076,807.28 |
| 2 | Fortunate Buddha | $1,868,014.50 |
| 3 | Fortunes of Olympus | $1,497,729.91 |
| 4 | Tarot Destiny | $1,455,714.25 |
| 5 | Cash Bandits Museum Heist | $1,286,312.50 |
| 6 | Ghost Ship | $1,164,080.75 |
| 7 | Plentiful Treasure | $1,006,342.58 |
| 8 | Neon Wheel 7s | $975,074.25 |
| 9 | Vegas XL | $918,425.09 |
| 10 | Sweet 16 Blast! | $903,304.00 |

Enjoy a 177% Hot Games Bonus + 77 Spins on top!
Redeem Code: HOT177APRIL
Redeem with your next $30+ deposit. Offer holds 30x rollover + 5x on spins winnings, and it is valid for one weekly redemption until May 15th. Free spins will be awarded on our top-paying game of the month: Football Frenzy
Subcategories