Sloto Cash Blog
Entire civilizations have relied on their ability to survive and stand victorious over their neighboring rivals, achieving things unimaginable by today's standards. Empires and dynasties ruled immense chunks of land on different parts of the world, each with their own heroes, customs and beliefs. And yes, surviving pandemics and the toughest of wars. Three of the most remarkable and powerful civilizations are:
Roman Empire: Roman legions going to battle used different types of formations to ensure survival in battle, including the iconic testudo or tortoise formation - aligning their shields to cover the top and the front of soldiers. Experience the power and wealth of the Romans by playing the 'Caesar's Empire Slot'

Ming Dynasty: Powerful rulers like the Hongwu Emperor made use of the fighting styles of the Ming, which included wielding large spears and pikes to counter swords and polearms from enemies. Gamnes like 'Wu Zetian Slot' will take players back in time and immerse them into the riches and culture of Ancient China.

Vikings: Vikings used their physical power as well as axes to fight their way through battles and were light enough to be used as a throwable weapon. Join the Norse gods in the exciting 'Asgard Slot' and learn about their powers that inspired Vikings to survive even the harshest situations!

Have you ever wondered if those dynasties of the past would be able to survive against the mythical and epic warriors we see in the movies today?
Find out playing with a
75% Match Plus 25 Spins on top!
Coupon Code: SURVIVAL-1
Spins game: Caesar's Empire
Try next the the almighty Wu Zetian with a 
100% Match Plus 50 Spins on top!
Coupon Code: SURVIVAL-2
Spins game: Wu Zetian
And get after:
100 Loyalty Free Spins on Asgard 
Redeem Coupon SURVIVALSPINS
Coupons must be redeemed in order. Deposit bonuses hold 20x roll over + 5x on spins winnings with no max cashout! 100 loyalty spins hold $500 max cashout. All coupons valid until the 31st May.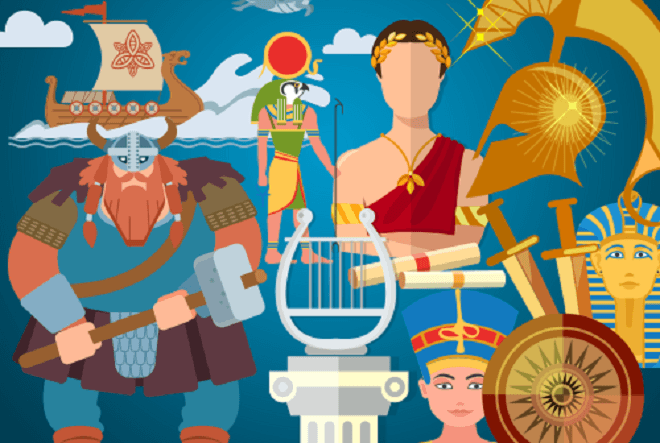 Imagine there were no time limits, no rest periods, no rounds – basically, no rules. This is what Lucha Libre in Romans Times looks like! Fearless and intrepid roman warriors turn into Lucha Libre wrestlers to fight for cash prizes alongside 350 Free Spins!
The 1st Round commences as these combatants square off in the Lucha Libre reels with a 100% Bonus + 50 Free Spins on top and then make their way towards a feisty 2nd Round with a 150% Match plus 100 Spins. And romans are kidding about claiming first place when the final round pays off 200 Caesar's Empire Spins!
This mid-May, classic Lucha Libre characters meet lionhearted romans wrestlers all the way through June 15th with your deposits of as little as $25!

1st Round
100% Bonus + 50 Free Spins on top!
Redeem Code: ROMANLUCHA-1
Game: Lucha Libre I

2nd Round
150% Match + 100 Spins on top!
Redeem Code: ROMANLUCHA-2
Game: Lucha Libre II

Final Round:
200 Empire Free Spins!
Redeem Code: ROMAN200LUCHA
Game: Caesar's Empire

Terms:

Deposit bonuses require a $25 minimum deposit and they hold 30x roll over + 5x on spins winnings. All deposit bonuses hold no max cashout.  Free coupon holds $500 max cashout. Promo codes must be redeemed in order. Offers expire on June 15th.

Extraordinary times calls for an out-of-the-ordinary magazine. These are unprecedented times. So for the summer edition of Sloto Magazine, we have focused on the current world situation. While respecting the seriousness of the COVID-19 outbreak, we want to bring light and joy to the homes of Sloto'Cash players. Our Magazine brings uplifting articles, positive news and the best Free Spins and Cash Coup
Summer 2020 Magazine Features:
The Famous Promotions Calendar
Finally something to look forward to! If you are tired of being isolated at home, now you can look forward to special dates and occasions in the summer with huge promotions, tokens, free spins and much more!
Good News
Our Magazine focuses on current world affairs, but we found positive and encouraging news and perspectives to share with you. We want you to feel good when you finish reading our magazine.
Trivia & Tournament
Our exclusive Trivia allows you to win a $33 Free Chip, plus find the password for our exclusive summer tournament to win up to $1,000!
New Game Reviews
Discover our new games and learn how to play them to win big jackpots!
Things will never be the same except Sloto'Cash, where you can continue to responsibly enjoy hundreds of quality games. Join over 20,000 worldwide subscribers of Sloto Magazine and make this summer a season to remember!
SUBSCRIBER PROMO PACK
| | | |
| --- | --- | --- |
| Deposit | Bonus | Coupon |
| $40+ | 100% Easy-Win Match | SUMMERMAG-2020 |
| - | $50 Free Chip After | SUMMERMAG-50 |
Promotions must be redeemed in order!
Deposit coupon requires a $40 min. deposit and it holds 25x slots roll over and of course no max cashout. Offer expires on March 16th. Free Chip holds $400 max cashout.
Read our previous edition:
Subcategories