Sloto Cash Blog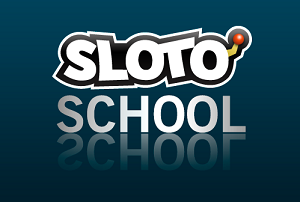 AWP and High Variance Series
This is a new era of entertainment at Sloto'Cash! We couldn't be more excited to unveil an array of exhilarating features that will enhance your playing styles so you can savor every minute of your time with us. Besides the Play Smart series announced in the previous pages, we will share two other guides to our games that will reward you not only with knowledge, but also with bonus cash!
AWP Series

All-Ways-Pays slots are amongst the most popular games today. The simplicity of this format is irresistible because you no longer have to pay attention to paylines; instead, you can simply follow the icons as they land on the reels. When identical symbols appear in consecutive reels, you are guaranteed a prize!
Follow our editor's top picks for AWP each season, so you can get hassle-free winnings each month. 
High Variance Series

Are you aware that every slot is designed with a predefined payout style? Some games opt for frequent, smaller to medium-sized prizes at regular intervals, while others lean towards less frequent but higher payouts in the long run. This is referred to as the game's variance or volatility, and at Sloto'Cash, we love to be transparent and disclose the variance type for each game.

High variance slots are the ones that demand patience, as they often require numerous spins before unveiling a substantial prize. However, the wait is worth it, as these games can release jackpots several times larger than the initial bet, so players win a sum worthy of cashing out.

Our editor will provide monthly tips and strategies for playing high variance slots in our new guided series. Be sure to never miss a single tip, so you can play optimally and win more often!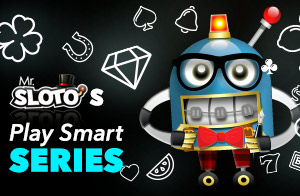 At Sloto'Cash, we strongly believe in personal empowerment, which refers to the ability of individuals to have control and influence over their own lives. This sense of empowerment can bring about incredibly positive outcomes in various domains, including the realm of online gaming.
When engaging in online casino games and slots, we've noticed that certain individuals possess better gaming skills than others. Our ultimate aim is to create a platform that offers every player an equal opportunity to win. To achieve this fairness, we are committed to educating our player base, ensuring that everyone can play to their fullest potential.
This is where our new Play Smart Series comes into action. Every month we will share tips, strategies, techniques, and suggestions for your game plan. Our passion and knowledge of online casino games, together with actual experience in playing online slots, allows us to share important insights that can help you overcome spells of bad luck and begin getting maximum returns when you play our games. 
With our Play Smart series, we want to empower you so you can become the best possible version of yourself when you play our games. Soon you will know the ins and outs of slot machines, so you can exploit important features in the games that reduce the house edge to a minimum and augment the potential winnings you can take home!
| Deposit | Get | Extra Info |
| --- | --- | --- |
| $25 | 75% Match | +15 Spins |
| $50 | 100% Match | +20 Spins |
| $100 | 125% Match | +25 Spins |
| $150 | 150% Match | +30 Spins |
| $200 | 175% Match | +35 Spins |
| $300 | 225% Match | +50 Spins |

Redeem Code: WILD&SMART
Spins Game: Wild Fire 7's
Offer holds 30x rollover and can be redeemed 2x daily.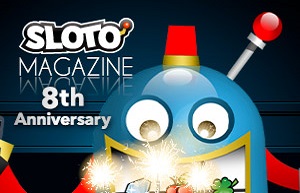 AI or Artificial Intelligence is the general term used to define the ability computers and digital devices have to solve problems and make decisions. As we further probe into the 21st century, we have seen a growing trend with AI getting involved in more and more areas of our lives. While there can be risks when we depend exclusively on AI, there are also great benefits that come with this innovative technology.

Have a look at how you can positively improve your life with the help of AI


1) Maps and Navigation

For several years now we have used apps like Google Maps and Waze to find the best route to our next destination. This technology helps you reach your destination as quickly as possible, while providing updates on traffic levels and possible roadwork. Google Live View allows your phone's camera to scan your surroundings to provide even more accurate directions. As useful as this technology is, we also encourage you to use your common sense and the good old method of asking passersby for directions, when you're out of battery or the app has provided inaccurate information.
2) Smart Assistants 
Nothing like having your own personal assistant. Amazon's Alexa and Google's Assistant are all-round AI platforms that respond to voice commands and help you organize your day. From setting alarms, events in your calendar, playing music, turning off house lights and keeping your shopping list up to date; these AI assistants can simplify your life as you go about your day.
3) Smart Homes
An array of AI home appliances and devices have multiplied in recent years. Save time by allowing these mini-robots to do all the work. Here's a list of smart AI devices that can optimize the way you run your household:
Robotic lawn mowers

Automatic pet feeders

Self-cleaning litters for cats

Automatic garden sprinklers

Laundry folding machines

Self-running vacuum cleaners
Join the wave of the future and apply AI safely in your life!
Subcategories