Latest Online Casino News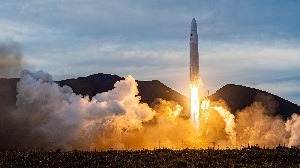 Astra, the fastest privately funded company in history to reach space, has successfully sent a batch of satellites into orbit for Seattle-based Spaceflight Inc. from an Alaska launch pad. The event took place over a month after Astra's launch failure in Cape Canaveral, Florida.
This time around the California-based company's LV0009 launch vehicle lifted off from the Pacific Spaceport Complex on Alaska's Kodiak Island. According to Astra's CEO Chris Kemp, the mission was a success, giving a lift to Seattle-based Spaceflight Inc.
Astra went public on the Nasdaq stock exchange in July 2021 and has only become more ambitious ever since. The rocket-building company is planning to raise its launch rate to one per day by 2025 and to deploy thousands of satellites for a telecom mega-constellation. Over the past 12 months, Astra had varied results with its LV0006 rocket failed to reach orbit after sliding sideways at liftoff. But, in November, the LV0007 rocket effectively launched a test payload to orbit for the U.S. Space Force.
The company's mission to improve life on Earth from space continues to impress folks from all over the world and it looks like no challenges will put a stop to their hopes for success.
Deposit $25 Get 200 PULSAR Spins on top!
Redeem Coupon EASYWINSPACE

Deposit $30 Get 150% Match Plus 50 Spins on Nova 7's
Redeem Coupon 150NOVA50

EASYWINSPACE promo holds 27x roll over on spins winnings. 150NOVA50 requires a $30+ deposit and it holds 30x roll over + 5x on spins winnings. All deposit bonuses hold NO MAX CASHOUT.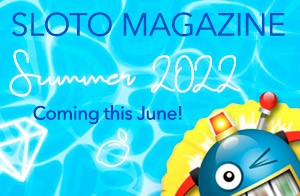 Our new Sloto Magazine is being printed right now. Are you up for receiving dozens of Free Cash Coupons? Our latest edition focuses on bringing peace and harmony to our troubled world. Get inspired and win jackpots as we build a better world!
Jackpots for Peace
Various pages in our new magazine bring inspiration for making this a better world. Learn how you can embody a peaceful attitude in your life that will spread to others!
Two Puzzles
Do you love puzzles? Solve our two original puzzles to reveal exclusive coupons for Free Spins!
Games of the Season
Discover our new hot games and exclusive coupons to play them this summer!
The Legendary Bonus Calendar
In the middle section of our magazine you'll find a 3-month calendar with exclusive coupons for June, July and August!
May your luck shine!
Our new Sloto Magazine has the ability to lift your luck into new heights. Make this a summer to remember thanks to the jackpots you'll win when you redeem our exclusive Sloto Magazine coupons!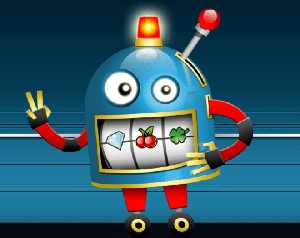 Mr. Sloto is trying out a new line of humor for you this week. Let's see what's in store for us today:
"Patient: Doctor help me please, every time I drink a cup of coffee I get this intense stinging in my eye.
-
Doctor: I suggest you remove the spoon before drinking."
Literally OUCH! What's your next one Mr. Sloto? 
"Secretary: "Doctor, the invisible man has come. He says he has an appointment."

Doctor: "Tell him I can't see him."
Love doctor jokes, do you have one more?

"Patient: "I always see spots before my eyes."
Doctor: "Didn't the new glasses help?"
Patient: "Sure, now I see the spots much clearer."

Laughter brings health and your mood will become even better after you hit a jackpot at Sloto'Cash!
Deposit $25+ and get a
125% Easy-Win Match Bonus + 125 Spins on Top!
Redeem Code: MRSLOTO125
Offer holds 25x roll over + 5x on spins winnings. All deposit bonuses hold no max cashout. Game: Gemtopia
Subcategories