Latest Online Casino News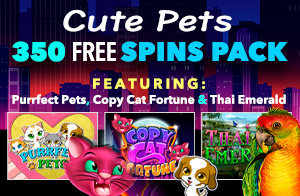 Purrfect Jackpots this month!
Most people that own pets know that their adorable companions are mood-boosting creatures. But we betcha you didn't know pets can also boost your bankroll! That's right, this month you can earn 350 Extra Free Spins to play three slots with cute pets and animals on their reels. 

Get purrfect jackpots when you play our 350 Spins Pack on these irresistible games: Purrfect Pets, Copy Cat Fortune & Thai Emerald
1st Bonus:
100% Match + 50 Spins on Purrfect Pets
Code: CUTEPETS-1
2nd Bonus
150% Match + 100 Spins on Copy Cat Fortune
Code: CUTEPETS-2
Get after
200 Free Spins on Thai Emerald
Code: CUTEPETS-3

Coupons must be redeemed in order!
Get started with your $25+ deposit. All promos hold 30x rollover. Win up to $500 with your loyalty spins. Promo pack valid until September 15th.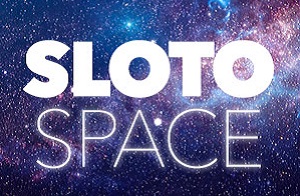 Outer space is like a vast unknown ocean we have only begun to explore from the tiny shore of our planet Earth. Each season, scientists discover new facts of even our closest neighbors: the planets in our solar system. With increasingly more sophisticated technology, we are making discoveries unimaginable a few decades ago. Here are some of the coolest findings in the last few months.
Mars Icy Craters

The Mars Express aircraft has taken stunning pictures of an array of craters that are filled with ice and dust, resembling layered cakes. They were found at the Utopia Planitia, a region roughly twice the size of the Sahara desert. Officials say that craters would have seen regular snowfall around 10 million years ago when Mars had a more tilted axis.
Ice Volcanoes
If we travel further away to the ex-planet, now dwarf planet, known as Pluto, NASA's New Horizons spacecraft has found that this celestial body is much more dynamic than previously thought. It has discovered cryovolcanoes, which are volcanoes that spew ice instead of molten rocks and gas. Pluto, it turns out, has lots of active geology such as flowing nitrogen ice glaciers that evaporate during the day and freeze back to ice at night.
Global cooling

While we are concerned that our planet is getting warmer, scientists have discovered that Neptune is losing its planetary heat. Through the study of over 100 infrared images captured over the past 17 years, a team of astronomers have noticed the temperature of the atmosphere dropping. Neptune is known as an Ice Giant and is one of the least explored planets in our system, with only one spacecraft passing close to it, Voyager 2 in 1989.
Deposit $25+
Get 200 PULSAR Spins on top!
Redeem Coupon: EASYWINSPACE
Deposit $30+
Get 150% Match Plus 50 Spins on Nova 7's
Redeem Coupon: 150NOVA50
EASYWINSPACE promo holds 27x roll over on spins winnings. 150NOVA50 requires a $30+ deposit and it holds 30x roll over + 5x on spins winnings. All deposit bonuses hold NO MAX CASHOUT.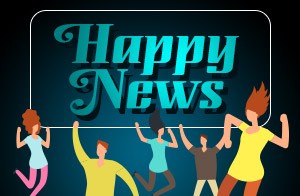 There is good in the world and Mr. Sloto wants to bring you messages of hope through good news!

Year of the Tiger!
Great news has emerged from Nepal where conservationists have revealed that the wild tiger population is growing as much as 40% since 2015. This presents a big leap forward for the endangered species, which has seen a population rebound of 150% since 2009, thanks to protection of wildlife areas, cracking down on poaching and efforts by local communities. Perfect for 2022 – the Chinese Year of the Tiger!

Save the Reef!
The environment is making a comeback! Scientists that have been monitoring the Great Barrier Reef for over 3 decades have unveiled that coral growth has increased by 33% in the central area of the reef. This is the highest coral cover in 36 years!  

Another HIV patient cured!

Since the 80's, the medical community has believed that HIV could not be cured. Over the past few years, medics have discovered a handful of patients that have completely eradicated the virus from their bodies and are now HIV-free. This is the case of a man in California, who by coincidence, was cured of HIV by receiving a bone marrow transplant from a donor that had natural immunity to the virus. This man became the 5th person to be cured from HIV!
Enjoy 500 Good News FREE Spins
on top of your $25+ deposit!

Redeem Code: 500GOODNEWS
Promo info:

Offer holds 25x rollover. Redeem 1x weekly until end of the month. Game: Wild Hog Luau
Subcategories