Sloto Magazine Blog
Details

Category: Sloto Magazine

Lucky Spring Horoscope (As featured on Sloto Magazine)
By Sloto Magazine correspondent Allison Stars
I've been doing Astrology for over 15 years, after studying with many great teachers of this ancient science. Living in Las Vegas for many years, I started to notice a need to read horoscope for casino players. I would read people's horoscope before they visited their favorite casino. It has been fascinating to see how many of my predictions have come true or have influenced the fortune of casino players. I'm happy to publish my Spring Horoscope for casino players in this unique Sloto Magazine.
Aquarius

Your dominant planet is Uranus, meaning sky or heaven in ancient Greek. This season will be like the weather, constantly changing with periods of great abundance and dry spells. Keep coming back to the games that have paid the most. Recommended games: Vulcan, Super 6, Sea Captain, Count Spectacular, Bigshot.
Pisces
Your sign is governed by Neptune, Roman god of water. This season you'll sail calmly through waves of good luck. However, the tides will turn shortly before summer. Be sensitive to the change in luck and stop when you're on top. Recommended games: Crystal Waters, Ocean Dreams, Popiñata, Triton's Treasure, Ronin.
Aries
Mars is your dominant planet, symbol of action. God of war and fertility in ancient mythology. Time to play aggressively for your desired outcome but don't put all your eggs in one basket. Spread your bets throughout a half dozen games each week. Recommended games: Caesar's Empire, Warlock's Spell, Polar Explorer, Texas Tycoon, Victory.
Taurus

Venus is your dominant planet, goddess of beauty. You are will experience pleasant times at the casino. Not feeling an urgency to win extreme amounts, a modest jackpot can make your day. Recommended games: Secret Symbol, Rain Dance, Mayan Queen, Gemtopia, Year of Fortune.
Gemini
Mercury is your dominant planet, god of travel and commerce. You will experience a lot of ups and downs this spring. Be sure to savor the good moments and let go of the sour phases. It will all even out in the end. Recommended games: Glitz & Glamour, Hairway to Heaven, Crazy Vegas, Boy King's Treasure, Mice Dice.
Cancer
Your sign is dominated by the moon, often associated with femininity and connection. You will be tested to follow your intuition in key moments. Be sensitive when the moment is ripe and you'll walk away with a great fortune. Recommended games: Golden Lotus, Mystic Dragon, Ghost Ship, Honey to the bee, Cleopatra's Gold.
Leo
Your dominant celestial body is the sun, the source of life-giving energy to our planet. You'll have to push through difficult waves of bad luck but your determination light the way. Play calmly and consistently rather than impulsively. Recommended games: Dragon Orb, Samba Sunset, Tally Ho, Elf Wars, Bank on it.
Virgo

Your sign is governed by Mercury, known also as the Greek god Hermes, renowned for being honest and upstanding in business. Your luck will depend on being true to your style of play. This is not the time of year to try new betting strategies or alter playing schedule. Recommended games: Gold Beard, Kung Fu Rooster, Mermaid Queen, Penguin Power, Ronin.
Libra
Your dominant planet is Venus, goddess of fertility. You'll be surprised by how easy jackpots sprout this springtime. But be careful, as they can go away as quickly as they came. Keep a cool head. Recommended games: Small Fortune, Vikings Voyage, Mister Money, Haunted Opera, Golden Glove.
Scorpio
Your sign is governed by Pluto, the mysterious underworld god of Greek mythology. You'll be attracted to play games you rarely play. Be adventurous and try something new. There are treasures to be found within the unknown. Recommended games: Eternal Love, Bubble Bubble 2, Novas 7s, Tiger Treasures, Voodoo Magic.
Sagittarius
Jupiter governs your sign, god of the sky and thunder. Your impulsiveness will lead you to bright moments of luck. However, some days will be dark and slow with little return. Keep patient, as jackpots will strike at the least expected moment. Recommended games: Lucky Lightnin', The Big Bopper, Red Sands, Lucky Last, Dragon Orb.
Capricorn
Your sign is influenced by Saturn, god of agriculture. Persistence and patience are required this spring before jackpots come to fruit. You'll harvest a couple of wins this season. Save some funds aside for the summer. Recommended games: Builder Beaver, Enchanted Garden 2, Hillbillies Cashola, Incan Goddess, Pay Dirt.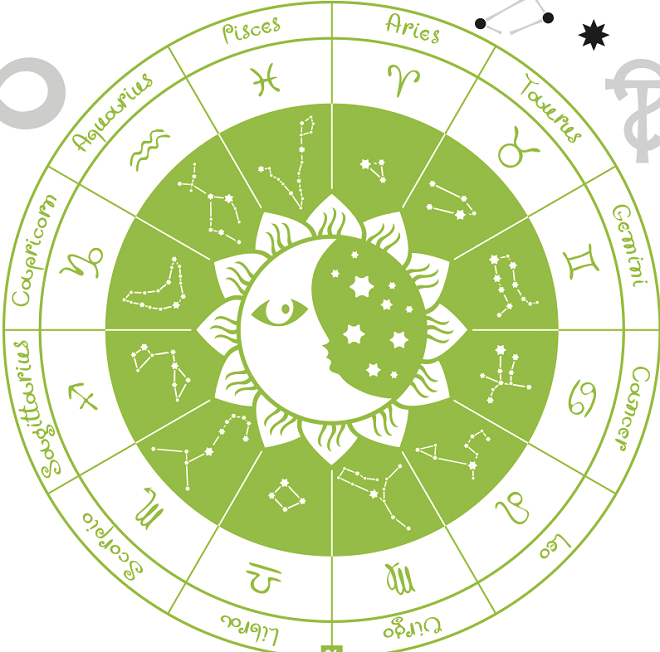 Details

Category: Sloto Magazine

Review of the new Asgard slot as featured on www.slotomagazine.com
At the end of 2017 we released our latest All Ways Pays (243 ways to win) slot machine Asgard. At the time of writing this review, it is one of the most played slots at Sloto'Cash. And here's why:

Crisp and elegant graphics shine through the 5 reels of Asgard. Asgard was considered to be the dwelling place of the gods in Nordic mythology. In this adventure slot we encounter mighty beings that inhabit these heavenly realms.
This is a high volatility game so on a lucky day you're in for some handsome payouts!
Asgard has a comprehensive list of bonus feature and this is what keeps players coming back to our epic slot.
Have a look at the mouth-watering bonus feature in Asgard
Two Wild Symbols: Golden Wild appears often and multiplies wins x2! The Silver Wild will turn symbols wild in up to 5 reels during the Loki Bonus Feature!

Thunderbolt Feature: At the conclusion of any spin you may receive this feature. Up to 5 reels will turn completely wild before pays are awarded!

Scatters: The Bonus symbols trigger the sumptuous Free Games features below. The Free Games features are progressively unlocked as you trigger features with 3 or more scatters. 
1st Free Game Feature (Goddess):
15 Free Games are awarded

All prizes are tripled

Feature can be fully re-triggered with 3 or more scatters
2nd Free Game Feature (Loki's Magic):
Can be played after 5th Bonus triggered

20 Free Games with added Silver Wild on reel 3

Silver Wild will transform symbols into Wilds in up to 5 reels

2 or more scatters trigger extra Free Games
3rd Free Game Feature (Thunder God):
Can be played after 10th Bonus triggered

25 Free Games with wild multipliers

Any win will receive a random x2 o x3 wild multiplier

Wild multipliers can be combined

Wild multiplier appearing over Golden Wild multiplies wins x4 or x6

Retriggering scatters add 5 Free Games to your tally
4th Free Game Feature (Valhalla):
Can be played after 15th Bonus triggered

30 Free Games with morphing symbols

Any winning symbols morph into new symbols after each pay

New symbols appearing award possible new pays

Morphing continues until no new win is achieved

Multiplier builds up per each successive morphing

Multiplier starts at x2 and reaching x5 on 4th and subsequent morphing

Retriggering scatters add 8 Free Games to your tally
What's not to love about this bonus-packed slot? Discover the heavenly joy of winning big on Asgard!
Deposit $25 and get 100 Free Spins on top!
Your code: 25ASGARD100
Promo holds 20x slots or keno playthrough ONLY and no max cashout!
Details

Category: Sloto Magazine

5 Tips for personal renewal (As featured on www.slotomagazine.com) 
Most people set sights to the New Year with resolutions that will foster positive changes in their life. But after a hectic Christmas period with its gift-hunting stress and overindulgence in fatty foods and sweets, followed by a New Year Eve's party; most of us wake up on January 1st with a headache and desire to stay in bed for a couple of weeks.

As we enter spring, on the other hand, we are well into our work routines and feel energized by the rising temperatures and longer daylight. This is the time we can place attention to our health, habits and personal welfare.
Here are five tips that you can implement this spring for positive changes in your life:
Go for Nature walks

The air outside is getting warmer and plants are in full bloom. Visit a nearby forest or park and go for at least one hour walk every week. Fresh air and physical activity can lower your stress-levels, improve your cardiovascular system plus you get to burn that extra 'holiday' fat!
Go for local produce

Instead of purchasing imported vegetables and fruits, go for locally produced products. This has two advantages: first, you support your local farming community and second, you begin to incorporate fresh vegetables into your diet that will benefit your health.


Deep cleaning

So, you have started by taking care of your body, but its 'habitat' is equally important. By this we mean your house! Spring is well known to induce allergies due to pollen and dust in the air. Over 50 million people in the US alone suffer from nasal allergies. Make your house allergy-proof by vacuuming and dusting all nooks and crannies in the house, disinfect surfaces, wash all your linens and blankets and shake your rugs outside and let them stand under the sun for a day or two.


Check up on your health

How long has it been since your general check-up at the doctor or dentist? Make an appointment with your GP or dentist to check up on any discomfort you may be feeling. There's nothing like having a year without illness or injury and prevention is often enough to avoid any mishap.


Out with the old, in with the new

The concept of renewal can also apply to your personal belongings. Go into your closet, medical cabinet, storeroom and pantry and get rid of old, expired and defective products. Any clothes you no longer use can go to charity and you'll be making a difference in the world!