Crypto on the rise!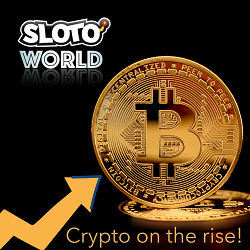 Crypto on the rise!

Stablecoins are digital coins that are linked to standard currencies such as the US dollar. Reports from 2022 show that these cryptocurrencies have settled an incredible $11 trillion during the year, nearly matching the number of transactions made by VISA ($11.7 trillion). Stablecoins such as USDT are popular candidates to become standard currencies in our everyday lives. Ground-breaking innovations may soon have you carrying a digital wallet full of USDT, rather than a pocket full of George Washingtons!

At Sloto'Cash we understand the potential of digital currencies. That's why we provide options to deposit and cash out effortlessly with cryptocurrencies such as Bitcoin. Our crypto tutorials are here to help you make your first Bitcoin (BTC) deposit, so you can play with more benefits at our cutting-edge online casino. 
Top Crypto Coins in 2023!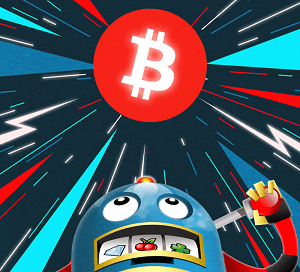 Forbes has analyzed the performance of all major cryptocurrencies in 2023, revealing which are the digitals currencies that have given the most returns this year so far. No surprise, Bitcoin BTC is at the top of the list, with the major cryptocoin's value jumping from about $16,000 at the start of the year to its current rate of just under $30,000. The top digital coins are:

Bitcoin (BTC)
Ethereum (ETH)
Tether (USDT)
Binance Coin (BNB)
XRP (XRP)
U.S. Dollar Coins (USDC)
Dogecoin (DOGE)
Cardano (ADA)
Solana (SOL)
TRON (TRX)
Fortunately, you can deposit and cash out with the top 2023 cryptocurrency at Sloto'Cash, so you can always keep some balance in your crypto wallet, just in case Bitcoin's price skyrockets in the near future!

Did you know you can make instant, low-to-no fee bitcoin deposits through the Bitcoin Lightning Network? Get started right away, we have a complete guide here. 
Hong Kong bets on the future!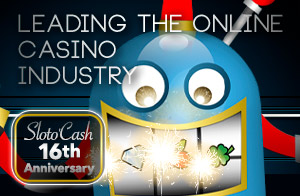 The Hong Kong government has announced that it will allocate $6.4 million to develop its Web3 ecosystem.
Haven't heard of Web3? This is an initiative that uses blockchain, the underlying technology of Bitcoin, as the foundation of an open-sourced, democratic use of the internet. Hong Kong's Financial Secretary stated: "The blockchain technology that underpins crypto is secure, transparent, low cost and has the potential to solve many difficult problems in finance, business operations and trade." Bitcoin's price has increased considerably over the last weeks, reaching the highest level in a year!

Fund your Sloto'Cash account with Bitcoin easily by using the Bitcoin Lightning Network, which allows for instant, low-to-no fee bitcoin transfers.
Learn how to use our safe crypto deposit options here.