Muun Wallet Tutorial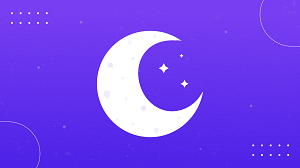 Bitcoin is evolving fast. Have you heard about the Bitcoin Lightning Network? Now you can make instant transfers with low to zero fees involved! To take advantage of this great development, you'll need a wallet that supports the Bitcoin Lightning Network. This is where the Muun wallet comes in. A self-custodial wallet that allows users to have complete ownership of their bitcoins.
To begin using Muun, first download the app, which is available for both iOS as well as Android. Once the app is installed, create a new wallet account. You'll be asked to set up a secure four-digit PIN for when you need to open the Muun app. Make sure you keep a safe copy of your recovery method. On the wallet's home screen you'll see your current balance with options to send or receive by either Bitcoin's main blockchain or through the Lightning Network.
To start using Bitcoin Lightning Network, you must first load bitcoins into your Muum wallet in a few simple steps:

1) Find the destination (receiver's address) link for your Muun wallet, by clicking on the 'receive' button and locating the 'Lightning' tab on the top of your screen. Copy the destination link there.

2) Open your Crypto Exchange wallet (such as Coinbase) to send bitcoins to your Muun wallet, by adding the copied destination link when the exchange asks for the receiver's address.

3) Once the funds are in your Muun wallet, you are ready to make a deposit at Sloto'Cash! by opening the casino cashier and selecting the 'Lightning Bitcoin' as the deposit method. Enter the amount you want to deposit and copy the link displayed there.

4) Now return to your Muun wallet and click "Send". Enter the amount you want to send and add the link you just copied from the casino cashier. 
5) Your funds will appear within a few moments in your Sloto'Cash account!
Now you are ready to start playing and enjoying hundreds of games at Sloto'Cash!