Latest Online Casino News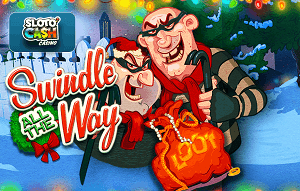 Fun facts about the 90's classic
What could be cozier than sitting on a couch during the holidays with a bowl of popcorn while watching the 1990's classic, Home Alone? It has been three decades since the McCallister family accidentally left Kevin at home during the holidays, prompting the eight-year-old boy to bamboozle a couple of thieves trying to make their way into his home. This film is now regarded as a classic for the holidays and we've gathered some interesting facts you might not know about this film.
The role was written for Macaulay Culkin
John Hughes wrote the film with Macaulay Culkin in mind after having worked with him in 'Uncle Buck'. The director, Chris Columbus, wanted to be fair and do an actual casting, where he met close to 200 children auditioning for the role, but eventually met with the young Culking and agreed he was perfect for the role.
There were two Culkins in the film
Macaulay's younger brother, Kieran, also appears in the film as Kevin's bed-wetting cousin, Fuller. This was the first of Keiran's films and he went on to build a successful acting career both in film and television.
It was a Guinness World Record holder
Home Alone became an instant success and remained one of the highest grossing live-action comedy films ever produced. In fact, it held the record for 27 years until the Chinese blockbuster 'Never Say Die' knocked it off its perch in 2017.
The McCallister home became a tourist attraction
Flocks of tourists and fans of the film have traveled to 671 Lincoln Avenue in Winnetka, Illinois to get a photo of the house in the film. Many stand in front of the courtyard to make Kevin's famous expression after applying aftershave to his face.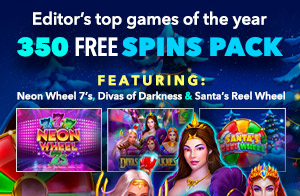 The holidays spark wonderful emotions in us. It is the season of giving and we're happy to give away as many chances for you to win. As lights sparkle around in the form of Xmas decorations, we want to bring even more light into our lives with our editor's choice of the best 3 games from 2022!

The editor's top games of the year are: Neon Wheel 7's, Divas of Darkness and Santa's Reel Wheel. All three slots present unique features that have changed the way we play slots.

Light up your holidays playing these new 2022 slots that dazzle us with their bright reels and extra bonus features. Get 350 Added Free Spins and bring your bankroll to an all-time high before we enter 2023!
Start with a 100% 1st Match Bonus + 50 Spins on Top!
Redeem Code: EDITORS-1
Game: Neon Wheel 7's
Continue playing with a 150% 2nd Match Bonus + 100 Spins on Top!
Redeem Code: EDITORS-2
Game: Divas of Darkness
Get after 200 Free Spins!
Redeem Code: EDITORS-3
Game: Santa's Reel Wheel

Coupons must be redeemed in order!
Deposit offers require a $25+ deposit. Free bonus holds $500 max cashout. All promos hold 30x rollover. Win up to $500 EXTRA with your 200 loyalty spins.
Mr. Sloto always surprises us with his wit, humor and endless promotions. Today he's here to share with us his latest collection of short jokes!


What do you have for us today Mr. Sloto?

What did the elephant say to the naked man?
"How do you breathe through that tiny thing?"

Great start Mr. Sloto, what's your second joke of the day?
A man goes to the zoo and the only animal there is one dog.
It is a shitzhu..

That got us thinking, haha! How about the last one Mr. Sloto?
A skeleton walks into a bar.
He orders a beer and a mop.

Good times are waiting for you at Sloto'Cash every week. Join us today for a big chance to win big at our games!


Deposit $25+ and get a
125% Easy-Win Match Bonus + 125 Spins on Top!
Redeem Code: MRSLOTO125
Offer holds 25x roll over + 5x on spins winnings. All deposit bonuses hold no max cashout. Game: Gemtopia
Subcategories