Latest Online Casino News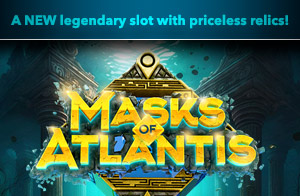 Was this legendary place actually real?
Myths abound in the ancient world, but none have been so widely discussed as Atlantis. The tale of Atlantis was immortalized by Plato, the famous ancient Greek philosopher, who tells of an island supposedly located in the middle of the Atlantic Ocean, which had an incredibly advanced civilization. Plato wrote about a legend where the ancient Greeks fought a war against this powerful society, barely managing to repel the Atlanteans' attack. In the end, Atlantis sunk into the sea through an act of the gods, who were angered by the greed of the Atlanteans.
Is there any truth to this story? Some people do think Plato was reporting actual fact, rather than just an allegory or legend. Author Graham Hancock has speculated freely on the origins of human history and has recently released a new documentary on Netflix, Ancient Apocalypse, which argues that Atlantis might have been real. According to the argument in the documentary, there is some evidence that a giant comet crashed into the Earth some 10,000 years ago. The impact triggered mass flooding around the world, supporting the myth of the Flood, which has been reported by various ancient cultures.
According to Hancock, the floods from such an extraterrestrial impact would have elevated sea levels, causing wide areas of the world to be submerged. Atlantis sinking into the sea would have been a result.
Another author, David Edward, claims that he has pieced together the final clues to the location of the city of Atlantis. Based on Jimmy Corsetti's argument that Atlantis was in the eye of the Sahara, where a round geological formation recently found through satellite imagery could signal the location of the ruins of the lost city of Atlantis.
Perhaps one day we will uncover irrefutable evidence that Atlantis was indeed a real city, potentially one of the founding civilizations of the Earth. Delve into this realm of fact and fiction when you play our latest slot machine, inspired by the legend of Atlantis


Delve into Ancient Treasures
Review of our new Masks of Atlantis
The most advanced civilization of the ancient world was sure to have riches beyond our wildest imagination. Now you get to dive deep underwater to collect mesmerizing jackpots on our new slot: Masks of Atlantis!
Discover the explosive winnings from this 5-reel, 20 pay-line masterpiece slot, featuring cascading wins and increasing multiplier payouts!
Masks of Atlantis has:

Cascading Wins: Watch winning symbols explode on the reels after winnings are paid, to make room for symbols from above to fall in their place. With each successive win, a higher multiplier is attached to the payout, starting on 2x and reaching up to 5x!
Free Games: Trigger 10 Free Games when 3 scatters appear on a pay-line from left to right. Cascading Wins still occur during the Free Games and multipliers are increased to start at 3x and can potentially reach up to 15x on 4th and subsequent cascading payouts!
This underwater adventure begins this season at Sloto'Cash, where winners celebrate jackpots every day!
Complete your deposit between August 15th - 22nd and get
125 LOYALTY FREE SPINS
Redeem Code: LOYAL125MYTHS
General bonus terms apply
Good days start with a big laugh and that's why we brought Mr. Sloto to you today. He's got a thing for short jokes and is eager to share his latest collection of funny witticisms.

Give us your first one Mr. Sloto 😁
When I see lovers' names carved in a tree, I don't think it's sweet. I just think it's surprising how many people bring a knife on a date.

Haha good point Mr. Sloto, bit scary if you think about it. What's your next one?

A guest is ordering at a restaurant, "Do you think you could bring me what that gentleman over there is having?"
The waiter looks at him severely, "No sir, I'm very sure he intends to eat it himself."
LOL! Never seen that happened but would be priceless.  What's your last joke of the day, Mr. Sloto?

What is the difference between a snowman and a snow woman?
Snowballs.

Insanely good times are expected this week at Sloto'Cash. Join us for the fun, stay for the jackpots! 
Deposit $25+ and get a
125% Easy-Win Match Bonus + 125 Spins on Top!
Redeem Code: MRSLOTO125
Offer holds 25x rollover + 5x on spins winnings. All deposit bonuses hold no max cashout. Game: Gemtopia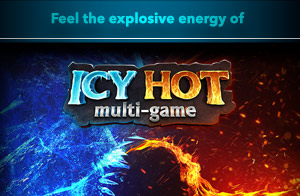 Hottest games of August (so far!)

Let's finish the summer with a bang! We are starting to see historic events with our games. It's time for you to get on board in collecting jackpots, before other lucky players take them all home!

Best Payout Rate (RTP – Return to Player)

(The percentage reflects the total amount of bets paid back to players. Games with over 100% in RTP are paying more money than is actually coming into the games!)
Here are the stats for our hottest games these first weeks of August, 2023:
BEST PAYOUT RATE

MOST SPINS
| | |
| --- | --- |
|      Game | TOTAL |
|      Big Cat Links | 1,226,271 |
|      Jackpot Saloon | 1,076,334 |
|      Icy Hot multi-game     | 1,048,452 |
|      Fortunate Buddha | 1,015,517 |
|      Mighty Drums | 941,198 |
|      Tarot Destiny | 934,332 |
|      Plentiful Treasure | 580,424 |
|      Cash Bandits 3 | 566,716 |
|      Sweet 16 Blast! | 519,575 |
|      Cleopatras Gold | 494,498 |
POPULAR GAMES WITH HIGH WAGERS
| | |
| --- | --- |
|      Game | TOTAL |
|      Sweet 16 Blast! | $2,315,754.25  |
|      Fortunes of Olympus | $1,045,882.00  |
|      Storm Lords | $888,417.24  |
|      Caesar's Empire | $621,791.55  |
|      Goblins; Gluttony of Gems | $561,374.50  |
|      Loch Ness Loot | $543,819.73  |
|      777 | $537,337.24  |
|      Copy Cat Fortune | $482,641.25 |
|      Bonus Wheel Jungle | $473,837.10  |
|      Cleopatras Gold | $402,547.69  |
Play with a:
177% Match Bonus + 77 FREE Spins 
On our top paying game of the month: Fantasy Mission Force

Redeem Code: HOT177AUG
Redeem with your $30+ deposit. Promo holds 30x rollover.
Subcategories