Sloto Cash Blog
Get inspired by these classic witches!(As featured on slotomagazine.com)
Impress this Halloween by dressing up as a classic Witch drawn from literature or pop culture! Here's a review of some of the most prominent witches in history:
The three sisters
Shakespeare's immortal play, Macbeth, features three witches that predict Macbeth's rise to the throne. They are remembered for reciting these words during a spell:
Double, double toil and trouble,
Fire burn, and cauldron bubble.
Recommended to do it with two other friends so you all go around casting spells together and quoting the genius bard!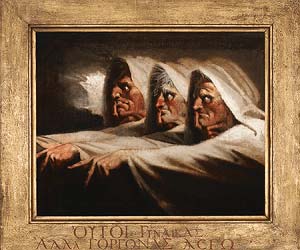 Wicked Witch of the West
Everybody will immediately recognize this green-faced witch, the villain of Wizard of Oz. She carries all the iconic features of the modern witch: greenish skin, pointed nose, black hat and the shaggy broom.
You can go around repeating her famous line: I'll get you, my pretty, and your little dog too!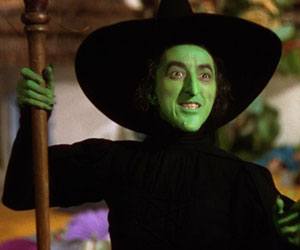 The White Witch
She is Jadis, one of the main characters in C.S. Lewis' classic book The Lion, the Witch, and the Wardrobe. She is famous for turning the entire world into perpetual winter. One of her memorable quotes you can go around saying is: Who has awaked me? Who has broken the spell?
And then cast white powdery material (bio-degradable best) around you as you walk along.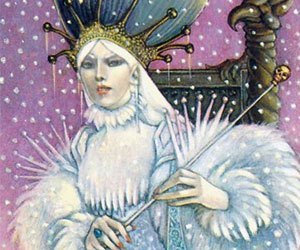 The Grand High Witch
The incredibly evil witch from Roald Dahl's novel, The Witches. Also see in a film adaptation, where the witch is played by Anjelica Houston. She starts like a classy and elegant middle-aged woman only later to turn into a grim nightmarish beast!
If you meet other witches along your way you can quote: A foolish witch without a brain, must sizzle into fire and flame! I witch who dares to say I'm wrong, will not be with us... VERY LONG!
The Grand High Witch uses the prototypical lure to turn children into mice: giving them poisoned candy!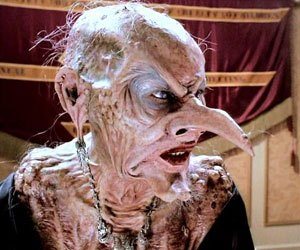 Sloto'Cash Witches
Hey, why not dress up as one of our most famous slot characters? We have three perfect witches for you this Halloween!
This 25-line video slot has a young and passionate witch that makes magical brews with big fat toads, eyeballs, and Goblin's blood!
Our 50-line Halloween classic slot features Winni the Witch, a sensual witch with flair for mischief.
The sequel to our Halloween classic has double the fun with one more witch appearing: Wanda Witch
Play these three top quality games to get inspired for your Halloween party this year!

Getting away with it has never felt so good - especially when you're holding Mr. Sloto's hand along the way! Time to break into the vault of wins once again when playing the sequel of one of the most popular slots ever!
Spin the reels of Cash Bandits 2 with a 111% Match + 33 Free Spins! The long-awaited sequel features symbols like the robber, bags of money, a policeman's badge, coffee and doughnuts, the classic wanted poster, handcuffs, piles of cash and so on!
Pump up the heat of this thrilling new slow with high-paying scatter symbols and interactive bonus rounds! Make small $25 deposit and hop on board the Cash Bandits 2 high-speed winning chase!
Play it with:
111% Match + 33 Free Spins
Code: 111BANDITS33
Terms:
Offer requires a $25 min. deposit and it holds 30x slots or keno playthrough and no max cashout!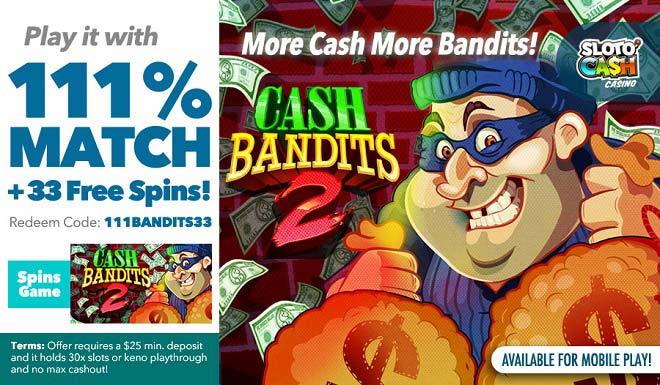 This August you get a new chance to choose where you'd like to stand: as an arm of the law or one of Mr. Sloto's favorite robbers! Start your mission to get away with tons of cash when you deposit as little as $30 to play with a 77% Sloto Bandit Weekend Match + 77 Bandit Spins!
Fill your summer days with wins when spinning Cash Bandits 2 where the Robber symbol helps you unlock the Vault feature where 5 vaults and a keypad are present and each requires a random 1-5 digit code to open that will in turn give you an initial 5 free games with a 2x multiplier! 
You're the true outlaw of cash the weekends of August when you play alongside Mr. Sloto's most mischievous and rewarding bandits of them all!
Redeem Code: SLOTO77WEEKEND
Spins game: Cash Bandits 2
Terms:
Offer requires a $30 min. deposit and it holds 30x slots, keno or scratch cards playthrough and no max cashout. Redeem 2x per day from Friday through Sunday!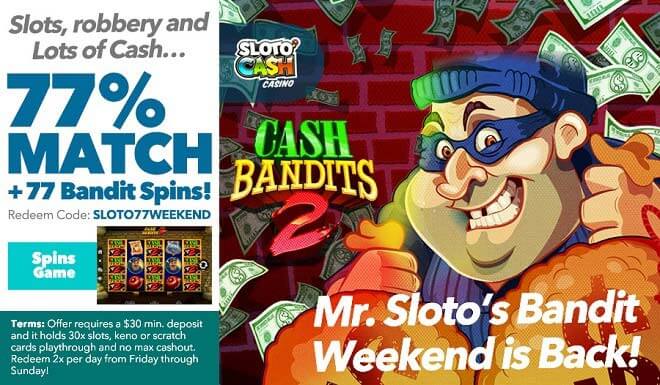 Subcategories