Sloto Cash Blog
As featured on Sloto Magazine

We've looked through hundreds of gift ideas to boil it down to some essentials you might want to get for you or your dear ones. Have a look at these state-of-the-art gifts that are practical, useful and simply too cool to ignore!

 Bluetooth Tracking Tag
There can't be anything more annoying than not finding your keys (or your tablet, or purse!). With this small Bluetooth tag made with real rosewood, you can easily track your belongings with an App on your phone.

Where to buy: uncommongoods.com
Price: $40

Echo Dot Speaker

Amazon has produced a sleek-looking and practical speaker that is powered by Alexa. What is Alexa? It is Amazon's voice recognizing technology that is now in millions of devices. This speaker will recognize your voice and follow your commands, whether it is to play your favorite playlist on Spotify, set a timer for pasta, or even to control lights and temperature in your home.

Small, elegant and affordable, Echo Dot makes a great gift for the tech-savvy.

Where to buy: Amazon.com
Price: $50


Eufy Lumos Smart Bulb
Here is another Alexa controlled device. A light bulb that will turn on when you ask it to. But it is much more than just that. It is also a multi-color light bulb that you can control from your smartphone. Change the light's color, intensity and even program the light to turn on/off at certain times of the day
Where you buy: Amazon.com
Price: $35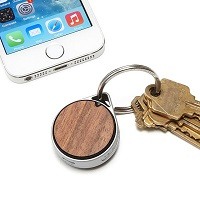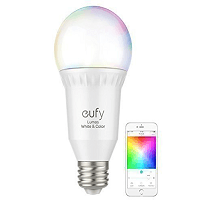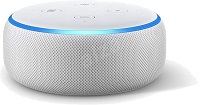 Christmas & Technology
As featured on Sloto Magazine
A couple decades ago, the holiday season could have been a very stressful time for many of us. We had to spend entire days in shopping centers, walking in and out of stores, to find the perfect (or the I-give-up-this-will-do) gift for family members and friends.

On Xmas day many people often receive a gift that is worth less than the money spent on it, only to be disposed after a few weeks or forgotten in some drawer.

Luckily, technology has made shopping much simpler. You don't have to run around all day looking for gifts. Almost anything can be bought online. And to avoid giving unwanted gifts, sites like Amazon.com now offer a WishList, where users mark items they'd like to purchase.

This holiday season ask your friends and family to share their WishList with you, so you can be sure to get them something they really need or desire. You'll save on gas with less driving around and have more time to cozy up at home with loved ones.
If you feel you already have enough of everything, ask your loved ones to donate to your favorite charity instead of spending on an unnecessary gift for you.  Most charity organizations take online donations, so just share their link with your friends and family. Your gift will be to make this a better world!

As of December 16th....
Christmas will soon be here and Mr. Sloto wants you to be ready for it! As we approach the jolliest time and up until New Year's, you're invited to watch out for the merriest Free Spins journey of all!
Start your road to unwrapping the biggest jackpots with a 100% 1st Bonus + 50 Free Santastic! Spins, continue revealing wins with a 150% 2nd Bonus + 100 Swindle All the Way Spins and your last gift will be 200 Naughty or Nice Spins!
Deposit as little as $25 and enjoy the season to be jolly with Mr. Sloto's Christmas bonuses plus 350 Free Spins!
Play with a 100% 1st Bonus + 50 Spins on Top!
Redeem Code: JOLLYSPINS-1
Free Spins Game: Santastic!
Continue the journey with a
150% 2nd Bonus + 100 Spins on Top!
Redeem Code: JOLLYSPINS-2
Free Spins Game: Swindle All the Way
Receive after:
200 Jolly Free Spins Gift!
Redeem Code: JOLLY200SPINS
Free Spins Game: Naughty or Nice
Terms:
Deposit bonuses require a $25 minimum deposit and they hold 30x slots or keno playthrough and no max cashout. JOLLY200SPINS coupon spins winnings holds $500 max cashout. Promo codes must be redeemed in order. Offers expire on January 15th.

Subcategories