Sloto Cash Blog
According to the Global Internet Phenomena Report, Netflix is currently the ruler of the world's global internet traffic, and video streaming adds up to 58% of all Internet's traffic volume. Other activities such as online gaming and live events are also on the rise these days and could see higher numbers in the coming years.
These are the top 5 application categories by traffic share:
Video streaming (57.69%):

It is currently the top application type on the internet, which includes services like Netflix, YouTube and Amazon Prime. Also, video sharing on social media and even direct video connectivity like video conferences and FaceTime calls, are included in this category.



Web (17.01%):

Web traffic includes web browsing and HTTP downloads that don't attribute to an individual application.



Gaming (7.78%):

Gaming traffic includes downloads made from major gaming network and from the traffic for specific games. Each year more games are bought via download now, and some are huge! For example, the popular western Red Dead Redemption 2 has a size of over 105 GB!



Social (5.10%):

Social networks are still huge around the world, with Instagram as number 1 and Facebook as number 2 in the most popular social media sites.



Marketplace (4.61%):

Online markets such as iTunes, Google Play, App Store and Windows Store. This category also includes the regular updates we have to download for all major device types, such as our phone's operative systems.
It's fascinating what data can tell us about our behavior when using the Internet. It also shows us where the market is going and where companies are focusing their efforts on, such as Disney's multi-million Disney+ service and the development for online crossplay between our favorite gaming consoles.
Meanwhile, peruse our online slots for real money and check out the bonus slots for top-notch fun here at Sloto Cash Casino. Mozy on over to our Sloto Cash casino lobby and get the following promotions - waiting for you now:
Play with a 125% Easy-Win Match Bonus + 25 Free Spins on 777 Slot
Redeem Code: 125TRAFFICLORDS
Promo info:

Offer requires a $25 min. deposit and it holds 25x roll over. Redeem 1x weekly until end of the month.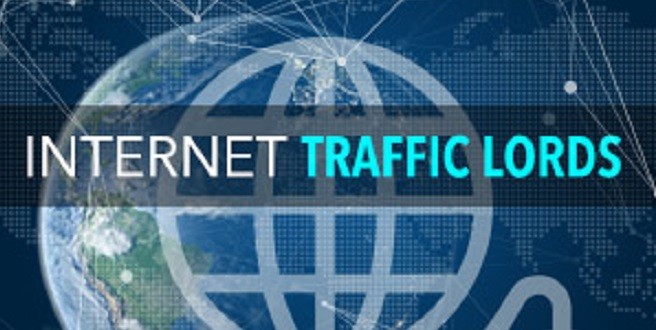 Researchers at the University of Massachusetts Amherst have discovered a way to create electricity from moisture in the air with the help of a device they have developed. This new technology is set to have a significant impact in the future of renewable energy, medicine and climate change. The device is called 'Air-Gen' and it's an air-powered generator with electrical conducted protein nanowires produced by the microbe Geobacter, achieving an electrical current generated from the water vapor from the atmosphere.
Besides making electricity out of thin air, this new technology is non-polluting, renewable and also low cost! It's more efficient than other forms of renewable energy, such as wind or solar, because it gets its source even in low humidity environments. It only needs thin film of protein nanowires less than 10 microns thick which absorbs the water vapor.
At its current stage, Air-Gen devices can power small electronics, but it's only a matter of time before scientists bring the technology to a commercial scale. Their plan is to be able to power smartphones, health monitors, smart watches and anything that currently requires traditional batteries.
Experts say this is only the beginning of an era where protein-based electronic devices finally replace materials that are polluting the environment, and further research will bring great benefits to our society soon.
Yeah, it sounds like futuristic idea, but it's happening right now. Isn't it exciting to be a part of the green technology era?
Music is what makes the world turn. Or is it bonuses and Free Spins? Whatever makes your world go 'round, Mr. Sloto's got it all!  Songs, bonuses and Free Spins are up for grabs with your deposits of $25 and up!
First, you'll be enjoying un poquito de gracia with a 100% 1st Bonus + 50 Spins on the popular Ritchie Valens La Bamba slot. Second, The Big Bopper is celebrating life and music with a 150% 2nd Bonus + 100 Spins. And the vibrating good times continue as you sing along to the winning tune of 200 Free Mariachi Spins!
Fill your days and nights with music, bonuses and free spins when depositing as low as $25 and singing along Mr. Sloto's winning tunes!
100% 1st Bonus + 50 Spins
Redeem Code: SONGFULSPINS-1
Free Spins Game: Ritchie Valens La Bamba 
150% 2nd Bonus + 100 Spins
Redeem Code: SONGFULSPINS-2
Free Spins Game: The Big Bopper 
200 Free Spins Reward!
Redeem Code: 200SONGFULSPINS
Free Spins Game: The Mariachi 5
Terms:
Deposit bonuses require a $25 minimum deposit and they hold 30x roll over + 5x on spins winnings and no max cashout. 200SONGFULSPINS coupon winnings hold $500 max cashout. Promo codes must be redeemed in order.

Subcategories