Sloto Cash Blog
We are pleased to bring you the most exciting online slots reviews throughout the year. The latest addition to Sloto'Cash is the All-Ways-Pays slot: Frog Fortunes.
This is a beautifully crafted 5 reel slot with ultra-sharp, crisp symbols on a 5x3 reel grid. As an AWP slot, you get 243 unique ways of achieving a winning combination, simply by getting identical symbols from left to right.
There are two main bonus features to look for while you play the new Frog Fortunes.
Exploding symbol: The red bomb will detonate and blast adjacent symbols in 8 different possible patters. The affected symbols will be replaced by a randomly selected symbol. Exploding Symbols explosion trigger the Cascading Reels feature, if there are winnings after the explosion.
Cascading Reels: When there are winning combinations after the Exploding Symbol, the winning symbols will be removed to leave room for new symbols to fall in their place, allowing more winning possibilities to emerge!
You won't believe how fun Frog Fortunes is until you start seeing your money multiply with its generous bonus features. Play our new slot today and bring good fortune to your day!
Get a 200% Match Bonus + 50 Free Spins on top!
Redeem Code: FROG250FORTUNE
Offer requires a $30+ min deposit and it holds 30x roll over + 5x on spins winnings.

NASA is taking space exploration to a new level by supporting private companies to collect moon dirt which can be sold for as high as $25,000 for each sample cache. This initiative adds to the already booked robotic rides to the lunar surface on commercial landers and plans to do the same with crewed missions, encouraging further private exploration of the moon.
The idea is to have private companies from the United States and abroad to collect from 1.8 ounces to 18 ounces (50 to 500 grams) of lunar material by 2024 and officially transfer ownership of the soil to the space agency on the lunar surface.
The goal of the initiative is to stimulate and normalize the extraction and sale of lunar resources, and eventually sell them to non-NASA buyers across the borders. Another goal for the use of lunar resources is to establish a sustainable human presence on and around the moon, preparing the agency for crewed trips to Mars in the 2030s and perform similar activities there.
There are, of course, regulations that need to be established before starting to trade space resources. NASA requires that all actions be taken in a transparent fashion, in full compliance with the Registration Convention, Article II and other provisions of the Outer Space Treaty that fuels a new era of exploration and discovery that will benefit all of humanity. Who knows, perhaps in the near future we will see a new market evolve here on earth that includes the trading of lunar rocks to showcase at home!
Ready to Play?
Collect our Monthly Space-themed Blog Bonus Worth a:
Deposit $25 get 100 Space Spins on top!
Redeem Monthly Code: EASYWINSPACE
27x roll over on spins winnings. Game: Pulsar
Smartphones are gadgets that certainly make our day to day life easier, and you will find many varieties and designs in the market that will suit different user needs and preferences, and price is something that most users are paying attention to. If you need a simple smartphone that gets you around without all the fancy features, take a look at these models released earlier this year:
Moto G Power ($250): This Motorola model's best feature is its battery life, which can last two or three days on a single charge. Also, its 6.4-inch Full HD display is easy on the eyes and its trio of camera lenses allow for a wide variety of different types of high quality photos.


Google Pixel 4a ($350): This new model has more RAM and memory, a nicer screen display and it's faster than its predecessor, the Pixel 3a. It has a one storage variety of 128GB and its 5.8-inch model that's easy to hold and use in one hand. Also, one of its best features is its 12MP camera that takes amazing photos.


Samsung Galaxy A71 ($375): This model is at the higher-end of Samsung's more affordable Galaxy phones. It features a 64MP primary camera, delivers a gorgeous 6.7-inch AMOLED display and has a long-lasting battery.


Nokia 5.3 ($200): The Nokia 5.3 keeps their tradition of high quality Android smartphones. It features a Snapdragon 665 processor and 4GB of RAM that allows for a reliable performance, a battery strong enough to last up to two days per charge and a total of four cameras for better pictures.
Smartphones, cheap or not, are definitely a tool that helps you in more ways than we could have ever imagined. Let's see what the future holds for these cool gadgets.
Ready to Play?
Collect our Monthly Blog Bonus Worth a:
200% Match + 77 Spins on top!
Redeem Monthly Code: 200SLOTOLIFE
$40 min. deposit and 30x roll over + 10x on spins winnings. Game: 777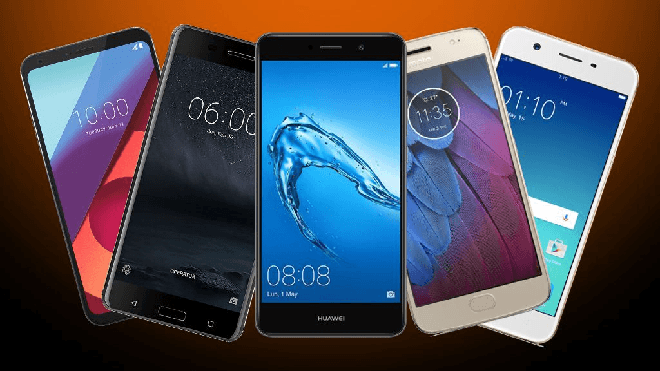 Subcategories