Sloto Cash Blog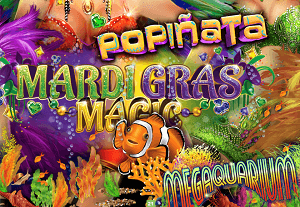 As featured on Sloto Magazine
During the spring we see nature bounce back with all the fury and elegance of a true rebirth. Bright colors, exotic scents and mesmerizing shapes invade our senses while we delight in the long-awaited disappearance of winter. To join the exuberance of nature, my choice of games this season will reflect the picturesque qualities we will see around us these coming months.


Megaquarium

Submerge yourself into a multi-colored underwater adventure and win big on our 50-line slot that is rich with bonus features and extravagant jackpots.
The most attractive feature in this high-volatility slot is the extended free games feature that starts with 7 free games but can continue to expand with 3 extra free games if you get three bonus symbols on the last spin of the free games. Each new set of 3 extra free games may include added grouped wilds, 5x multipliers and instant prizes up to 500x your trigger bet!
Wild celebrations occur every spring around the world in commemoration of Fat Tuesday, better known as Mardi Gras. The most famous Mardi Gras carnival takes place in New Orleans and our 25 pay-line slot is a tribute to one of the most festive parties on the planet.

Players will feel part of the party when they see bursting wild symbols explode on their screen to convert other symbols into wilds!
Mexicans are renowned for holding vibrant and flashy celebrations with their piñatas, a paper container that is broken to reveal the sweets and gifts lodged inside. Sloto'Cash players will see payouts scatter on their screens when they pop our piñatas in our 5-reel, 10 pay-line slot!

Just when nature is sprouting, you'll see your luck flourishing with wild Donkey symbols appearing in reels 2, 3 and 4. Whenever a wild Donkey appears on a reel, it will expand to cover the entire reel. After pays are awarded, a re-spin is granted with the held wild reel(s) for an extra possible round of explosive winnings!
Ready to play?
200% Match Bonus + 50 Megaquarium spins on top!
Coupon: 200SPRING

Deposit $35 get 500 Popinata spins on top!
Coupon: SPRINGPINATA
Promos details:
200SPRING requires a $50+ deposit and it holds 30x roll over + 5x on spins winnings. SPRINGPINATA holds 27x roll over on spins winnings. All deposit bonuses hold no max cashout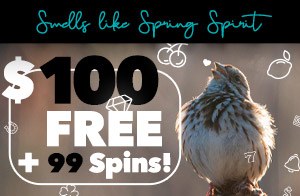 Did you know that sense of smell is closely linked with memory, probably more so than any of our other senses? This April, we invite you to think of smells that evoke precious moments of Spring profits.
Your sense of smell will act as trigger in recalling the wonderful feeling of hitting the spin button and winning some with a 150% Bonus with 33 Spins, followed by a 2nd 200% Bonus plus 33 Spins and finally enjoy the aroma of a $100 Gift with another 33 Spins!
Claim a 150% 1st Bonus + 33 Spins
Redeem Code: SPRINGSPIRIT-1
Continue with a 200% 2nd Bonus + 33 Spins
Redeem Code:  SPRINGSPIRIT-2
Claim after: $100 Free Chip + 33 Spins
Redeem Code: SPRINGSPIRIT-3
Deposit bonuses require a $25+ deposit and they hold 30x roll over. All deposit bonuses hold no max cashout. Free Chip holds $500 max cashout. Spins game: Mardi Gras Magic. Offers expire on April 30th.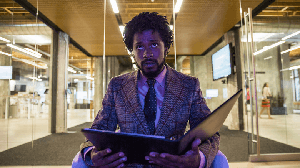 With so many streaming services out there, it's hard to keep track of new releases that will make it worth your time to watch. If you are a fan of well-produced tv shows with a solid plot and good acting, take a look at these upcoming releases for the month of March:

- Moon Knight (Disney+): Premiering on March 30, this Phase Four Marvel Cinematic Universe miniseries is about Marc Spector's alter ego "Moon Knight", a mercenary who suffers from dissociative identity disorder, played by Oscar Isaac. Ethan Hawke and May Calamawy also star on the show.

- Atlanta (FX): This critically-acclaimed show created by Donald Glover comes back to screens on March 24, after four years due to pandemic-induced delays. Rapper Alfred "Paper Boi" Miles (played by Brian Tyree Henry) and his right hand man Darius (LaKeith Stanfield), will join Glover in this third season of the show.

- The Dropout (Hulu): Amanda Seyfried plays Elizabeth Holmes, a former biotechnology entrepreneur who was convicted of criminal fraud through her company Theranos. This docudrama is set to be released on March 3 and will also star Naveen Andrews as Holmes' business partner Sunny Balwani.

- Human Resources (Netflix): If you love the show "Big Mouth", then you will probably like this workplace comedy spin-off set within the show's universe. Many of the "Big Mouth" voice cast will also reprise their roles, including Maya Rudolph, Nick Kroll, David Thewlis and Brandon Kyle Goodman. The series will be released on March 18.

- The Last Days of Ptolemy Grey (Apple TV+): This adaptation of Walter Mosley's novel about a lonely man sinking into dementia is played by none other than Samuel L Jackson as he unlocks his memories to reveal shocking truths that he will try to solve and come to terms with his life. It will be available on Apple TV+ on March 11.
Are you ready for a new season of binge watching?


Ready to Play?
Collect our Monthly Blog Bonus Worth a:
200% Match + 77 Spins on top!
Redeem Monthly Code: 200SLOTOLIFE
$40 min. deposit and 30x roll over + 10x on spins winnings. Game: 777
Subcategories