Sloto Cash Blog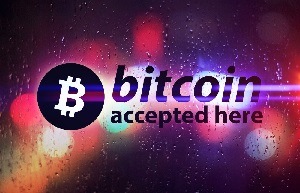 Still considering the idea of cryptocurrency and adding it to your everyday life?

Well now seems to be as right a time as any. According to Trades of Crypto, the leading website for people interested in investing in cryptocurrencies, travel companies, fast-food chains as well as dating sites are currently the top enterprises in the adoption of crypto payments.
Companies such as Expedia, McDonald's and OkCupid are some of the biggest companies that accept crypto as a form of payment. However, it's important to note that the adoption of crypto is still in an early phase with most payments usually limited to Bitcoin and Ethereum.
According to a study conducted by Traders of Crypto, of the top 10 crypto-friendly industries, travel is in first place, with 11.5% of the companies in that area accepting the digital funds. In second place, we find E-Commerce at 11.06% and third place is occupied by non-profits and charities at 9.13%.
Not far behind in the adoption of cryptocurrencies are fast-food chains such as Burger King, universities and sports teams, including the Miami Dolphins, the San Jose Sharks, the Dallas Mavericks, the Sacramento Kings and the Juventus FC.
The broadening acceptance is certainly a reflection of how the general public perceives crypto, with its value finally being recognized by consumers and businesses alike. In the not so faraway future, we are definitely seeing crypto being used in more mainstream business, like your everyday grocery shop.
Play daily with a 150% Match + 150 Free Spins on top!
Redeem Code: BIT150COIN
Offer requires a $25+ crypto deposit and it holds 30x roll over.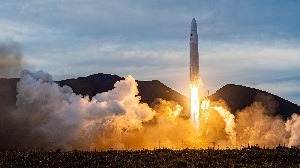 Astra, the fastest privately funded company in history to reach space, has successfully sent a batch of satellites into orbit for Seattle-based Spaceflight Inc. from an Alaska launch pad. The event took place over a month after Astra's launch failure in Cape Canaveral, Florida.
This time around the California-based company's LV0009 launch vehicle lifted off from the Pacific Spaceport Complex on Alaska's Kodiak Island. According to Astra's CEO Chris Kemp, the mission was a success, giving a lift to Seattle-based Spaceflight Inc.
Astra went public on the Nasdaq stock exchange in July 2021 and has only become more ambitious ever since. The rocket-building company is planning to raise its launch rate to one per day by 2025 and to deploy thousands of satellites for a telecom mega-constellation. Over the past 12 months, Astra had varied results with its LV0006 rocket failed to reach orbit after sliding sideways at liftoff. But, in November, the LV0007 rocket effectively launched a test payload to orbit for the U.S. Space Force.
The company's mission to improve life on Earth from space continues to impress folks from all over the world and it looks like no challenges will put a stop to their hopes for success.
Deposit $25 Get 200 PULSAR Spins on top!
Redeem Coupon EASYWINSPACE

Deposit $30 Get 150% Match Plus 50 Spins on Nova 7's
Redeem Coupon 150NOVA50

EASYWINSPACE promo holds 27x roll over on spins winnings. 150NOVA50 requires a $30+ deposit and it holds 30x roll over + 5x on spins winnings. All deposit bonuses hold NO MAX CASHOUT.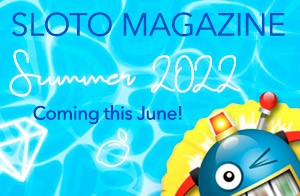 Our new Sloto Magazine is being printed right now. Are you up for receiving dozens of Free Cash Coupons? Our latest edition focuses on bringing peace and harmony to our troubled world. Get inspired and win jackpots as we build a better world!
Jackpots for Peace
Various pages in our new magazine bring inspiration for making this a better world. Learn how you can embody a peaceful attitude in your life that will spread to others!
Two Puzzles
Do you love puzzles? Solve our two original puzzles to reveal exclusive coupons for Free Spins!
Games of the Season
Discover our new hot games and exclusive coupons to play them this summer!
The Legendary Bonus Calendar
In the middle section of our magazine you'll find a 3-month calendar with exclusive coupons for June, July and August!
May your luck shine!
Our new Sloto Magazine has the ability to lift your luck into new heights. Make this a summer to remember thanks to the jackpots you'll win when you redeem our exclusive Sloto Magazine coupons!
Subcategories