Sloto Cash Blog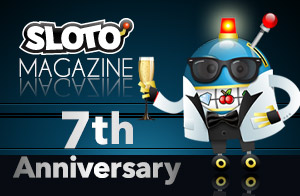 As featured in Sloto Magazine Winter 2022/2023
The holidays are near and it's time to enjoy our popular Xmas trilogy based on Santa Claus' most dependable sidekick: Rudolph the Rednosed Reindeer.
Did we say dependable? Oh, that's changed a bit in this storyline! Here, Rudolph is on a personal vendetta to ruin Santa's Xmas!

Play our classic Rudolph vs Santa slots this season and earn double comps for your wagers!

Return of the Rudolph
This 50-line slot is a must-play this holiday season thanks to its three bonus features that include the Toy Factory feature where you can win 50 Free Games!

Rudolph's Awakens
Enjoy spinning the reels of this slot as you earn double comps and try to trigger the Rudolph Awakens feature for 10 Free Games with frozen Rudolph's that "awaken" during the bonus spins for explosive winnings!
Rudolph's Revenge
Our classic holiday slot will be enjoyed the most when you try to hit its ever-increasing progressive jackpot – the best of all Xmas gifts!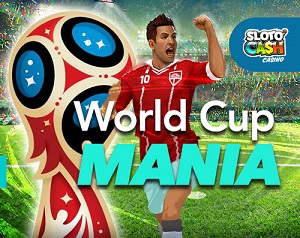 And my favorite soccer slot!
As featured in Sloto Magazine Winter 2022
On November 20th, approximately 5 billion people will tune in to the inauguration of the 22nd edition of the FIFA's World Cup, where 32 teams compete for the highest glory in soccer (known as football to the rest of the world).
It is a unique competition that happens every four years and fans can expect dozens of world class goals and unexpected results throughout the tournament. As a football fan with over 30 years under my belt, I'm willing to venture out on a limb and make some predictions for this World Cup.
THE TOP FIVE FAVORITE

Based on recent performances, the top candidates to win this world cup are: Brazil, France, Argentina, England, and Spain.

Brazil emerges as my top contender since they have a squad that is brimming with talent. Think of Neymar, Vinicius Jr., Gabriel Jesus, Casemiro and Ederson – just to name a few!
France comes as a strong second, after winning the European Cup two years ago, but recent mixed results may undermine their confidence.
Argentina has Lionel Messi, one of the greatest football players of all time, so you can never write them off.
UNDERDOGS THAT CAN SURPRISE US
As for teams that can bring pleasant surprises, I'd put my attention on Denmark and Netherlands – which have performed well in recent tournaments.

FEEL THE EXCITEMENT AT HOME
No better way to get into the World Cup mood than by playing our extraordinary slot Football Frenzy, which offers a Major and Minor Local Progressive Jackpots, two modes to play the game (Lucky or Striker mode) and has the skilled-based Penalty Kick Bonus Feature!
1st Bonus
125 ADDED SPINS
On Football Fortunes on top!
Redeem Code: SUPERGOAL-1
2nd Bonus
175 ADDED SPINS
On Football Frenzy on Top!
Redeem Code: SUPERGOAL-2
3rd Bonus
200 LOYALTY SPINS
On Pig Winner
Redeem Code: SUPERGOAL-3
Promo codes must be redeemed in order. All deposit bonuses hold 30x rollover on spins winnings and of course, no max cashout. Get started with your $25+ deposit!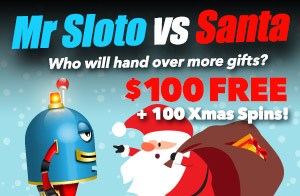 Christmas is usually ALL about Santa Claus. But, unless you've been living under a rock, Mr. Sloto has also become a huge protagonist in the holiday gift-giving traditions. So don't be too quick to give Santa all the credit for your Christmas haul!
Join in as Mr. Sloto tries to impersonate Santa and gives away the merriest of presents including a $100 gift after + 50 spins on top!
Kick-off the holiday festivities with Mr. Sloto playing the role of everyone's favorite character of the season, Mr. Santa Claus! 🎅
Start with 150% 1st Match Bonus + 25 Spins
Redeem Code: SLOTOVSANTA-1
Continue with a 200% Match Bonus + 25 Spins
Redeem Code: SLOTOVSANTA-2
Ho Ho Ho!
Get your $100 gift after + 50 spins on top!
Redeem Code: SLOTOVSANTA-3

Promotions must be redeemed in order!
Get started with your $25+ deposit. All offers hold 30x rollover.  Spins game: Santa's Reel Wheel. All deposit offers hold no max cashout. Win up to $500 Extra with your free chip coupon! Valid until December 31st. 
Subcategories