Latest Online Casino News
Revenge is a dish best served cold. But this year, Rudolph won't have to wait 'till Christmas to get his vengeance. And neither will you to claim huge wins as Free Spins are flying all over the reels twice per day throughout September!
Everyone's favorite reindeer is already plotting his retaliation against Santa and all the hard work he puts him through during the holidays. He's wasting no time and is already handing out gifts of up to 100 Free Spins (with 10x roll over ONLY!)
Christmas is coming earlier this year with your chance to unwrap some Free Spins presents from the red nosed reindeer himself!
Deposit
Get
$25-$49
15

Free Spins on Top!

$50-$99

25 Free Spins on Top!

$100-$199

50 Free Spins on Top!

$200-$299

75 Free Spins on Top!

$300+

100 Free Spins on Top!
Freespins Game: Rudolph's Revenge
Redeem Code: FREESPINSREVENGE
Terms:
Spins winnings hold 15x playthrough and no max cashout. Redeem 2x per day throughout the month!
A 200 year wait!
As many other holidays, Thanksgiving has a fascinating history. In a single lifetime, customs rarely change and we repeat the same traditions year after year. But when we step back and look from history's eagle eye, we see that things were quite different in the past.

Thanksgiving started in 1621, when pilgrims invited local Native Americans to join a feast after their first harvest. It didn't consist of one large meal, it was a festival that lasted 3 whole days!
[Did you know? There was no turkey, potatoes or pumpkin pie during the first Thanksgiving meal? There was also no Macy's Parade, no football games, and (gasp) no SlotoCash online casino!!! ]
The available produce in those days was very different from today. The participants of the first Thanksgiving had venison, courtesy of the Native Americans that hunted 5 deer for the occasion. Potatoes and pumpkin had yet to be introduced to New England (as the US territory was called in that time).
Thanksgiving did not immediately become a holiday. Americans had to wait until 1789 when George Washington declared the first national Thanksgiving Holiday. Still, it did not become a regular annual tradition until the American writer, Sara Josepha Hale, campaigned in favor of it for over 30 years, starting in 1827. She published, besides her famous nursey rhyme "Mary had a little lamb", many recipes for Thanksgiving including pumpkin pie, turkey and stuffing.
In 1863, during the Civil War, President Abraham Lincoln declared that the nation should celebrate Thanksgiving on the final Thursday of each November. In 1939, President Franklin D. Roosevelt broke with this tradition since that year November had five Thursdays and wanted to move it back a week. After a lot of protest, F.D.R. signed a law that it would be celebrated on the 4th Thursday of November, a tradition that has been held since then.
A new tradition was added to Thanksgiving in 1989, when President Bush senior, granted the first official pardon to a turkey! Since then every US President has awarded a pardon to a turkey so it can retire in a farm and be spared from a Thanksgiving dinner!
Time to start your own traditions! While the dishwasher is humming away cleaning up the final remnants of a wonderful day of fun, family and food, login to the Sloto Cash casino lobby, and check out our seasonal promotions, new games, bonus slots and MORE! Sink into your fav easy chair and ENJOY - you deserve it!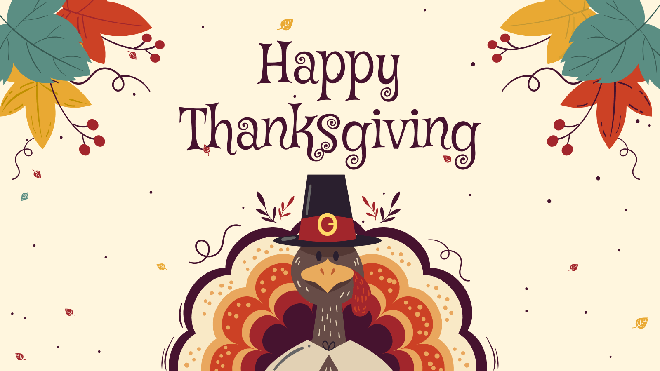 The Holidays are near!
And this means our Winter Sloto Magazine is about to ship out to thousands of lucky subscribers! This is your chance to get your own in the mail and discover dozens of exclusive coupons!
Winter 2019 Magazine Features:
Our world famous Promotions Calendar
In every Sloto Magazine edition you will find exclusive coupons that grant Free Spins, Courtesy Tokens and Huge Reloads. Go to the middle section of the magazine to find a 3-month calendar that will certainly bolster your luck!
Crossword Puzzle, Trivia and Screen Shot Contest
Test your wits to reveal Free Spins and Free Cash tokens. Throughout the magazine you will find puzzles, trivia and contests!
Read our tips on how to optimize your planning for 2020. You will also find an inspiring horoscope that will guide your luck to new horizons.
Read articles about Santa Claus and the origin of his reindeer!
Be sure to look for those free chips, free spins and matching deposit bonuses to use playing all our amazing bonus slots.
SlotoCash online casino is here to enhance your online casino real money play.  Check us out - you will NOT be disappointed!
Subcategories