Latest Online Casino News
Researchers at the University of Massachusetts Amherst have discovered a way to create electricity from moisture in the air with the help of a device they have developed. This new technology is set to have a significant impact in the future of renewable energy, medicine and climate change. The device is called 'Air-Gen' and it's an air-powered generator with electrical conducted protein nanowires produced by the microbe Geobacter, achieving an electrical current generated from the water vapor from the atmosphere.
Besides making electricity out of thin air, this new technology is non-polluting, renewable and also low cost! It's more efficient than other forms of renewable energy, such as wind or solar, because it gets its source even in low humidity environments. It only needs thin film of protein nanowires less than 10 microns thick which absorbs the water vapor.
At its current stage, Air-Gen devices can power small electronics, but it's only a matter of time before scientists bring the technology to a commercial scale. Their plan is to be able to power smartphones, health monitors, smart watches and anything that currently requires traditional batteries.
Experts say this is only the beginning of an era where protein-based electronic devices finally replace materials that are polluting the environment, and further research will bring great benefits to our society soon.
Yeah, it sounds like futuristic idea, but it's happening right now. Isn't it exciting to be a part of the green technology era?
Music is what makes the world turn. Or is it bonuses and Free Spins? Whatever makes your world go 'round, Mr. Sloto's got it all!  Songs, bonuses and Free Spins are up for grabs with your deposits of $25 and up!
First, you'll be enjoying un poquito de gracia with a 100% 1st Bonus + 50 Spins on the popular Ritchie Valens La Bamba slot. Second, The Big Bopper is celebrating life and music with a 150% 2nd Bonus + 100 Spins. And the vibrating good times continue as you sing along to the winning tune of 200 Free Mariachi Spins!
Fill your days and nights with music, bonuses and free spins when depositing as low as $25 and singing along Mr. Sloto's winning tunes!
100% 1st Bonus + 50 Spins
Redeem Code: SONGFULSPINS-1
Free Spins Game: Ritchie Valens La Bamba 
150% 2nd Bonus + 100 Spins
Redeem Code: SONGFULSPINS-2
Free Spins Game: The Big Bopper 
200 Free Spins Reward!
Redeem Code: 200SONGFULSPINS
Free Spins Game: The Mariachi 5
Terms:
Deposit bonuses require a $25 minimum deposit and they hold 30x roll over + 5x on spins winnings and no max cashout. 200SONGFULSPINS coupon winnings hold $500 max cashout. Promo codes must be redeemed in order.

There's nothing better than combining the thrill of the game with the beauty of a good film. The grandeur of Las Vegas casinos has been a real inspiration for dozens of films to add a level of intrigue and luxury when a director is making their movie. Let's take a quick look at 5 of the best casino and gambling themed movies:
Ocean's Eleven: Perhaps the most famous casino themed films is 1960's 'Ocean's Eleven'. This movie is packed with action and stylish suits and inspired by a series of Las Vegas casino robberies. Its 2001 remake also received critical acclaim, with George Clooney and Brad Pitt as Danny Ocean and Rusty Ryan who plan a heist of $150 million from a casino owner.


Rounders: This 1998 film starts Matt Damon as Mike McDermott, one of the best poker players in the world who is now trying to stay away from the game and end up increasing the stakes so he can pay off the money he owes to loan sharks.


The Sting: Starring Paul Newman, Robert Shaw and Robert Redford, this 1973 drama tells the story of a young man from Chicago seeking revenge for the death of his partner. The film was nominated for ten Oscars and winning seven, including Best Picture.


Casino: This classic directed by Martin Scorsese in 1995 tells the story of a mobster, played by Robert De Niro, who starts operating Mafia-run casino hotels. Joe Pesci and Sharon Stone also appear in this thrilling film.


High Roller: The Stu Ungar Story: This 2005 movie tells the story of the life of poker player Stu Ungar and the road to his success in several World Series of Poker. The film features cameos from several poker starts including Vince Van Patten,

Andy Glazer

and

Al Bernstein

.
What other gambling-related films can you think of that had a major impact on you and your gameplay? Maybe it's time for a movie marathon to relive these beauties!
Deposit $25+
Get 111 Ocean Oddities Spins!
Redeem Coupon OCEANSELEVEN
Deposit $100+
Get 300% High Roller Bonus!
Redeem Coupon 300HIGHROLLER

Promos info:
OCEANS111 coupon holds 25x roll over. Redeem 1x weekly until March 31st. 300HIGHROLLER bonus holds 40x roll over and it is redeemable once this month.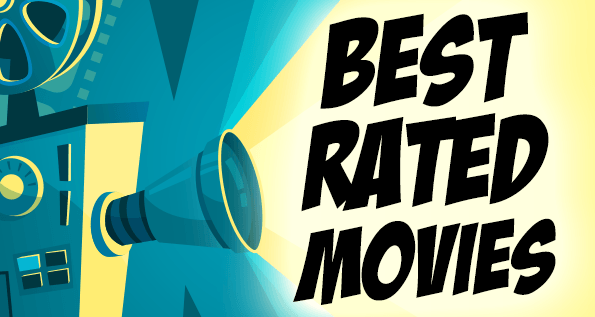 Subcategories