Latest Online Casino News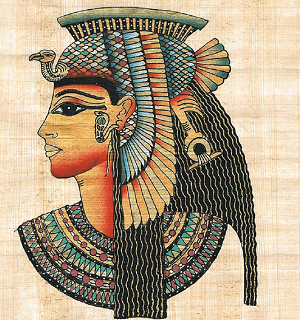 As featured on Sloto Magazine Summer 2021
Cleopatra is one of the immortal figures in world history. She remains one of the first few female rulers in the world, along with Kubaba (Queen of Sumer) and a handful of powerful women that ruled in Egypt prior to Cleopatra's time.
Fun Fact #1
Cleopatra was actually Cleopatra VII. We rarely talk about the other six Cleopatras, which include the original Cleopatra, who was Alexander the Great's sister.
Fun Fact #2
She is famous for having liaisons with powerful Roman men like Caesar and Marcus Antonius. But don't think she was seduced by these influential men; on the contrary, Cleopatra was an important and powerful woman whose clever power politics may have contributed in her relationships with these men.
Fun Fact #3

Cleopatra was in Rome at the time of Caesar's assassination.
Fun Fact #4

Cleopatra was not just a savvy ruler but also a writer. She wrote a treatise titled 'Cosmetics', but it wasn't something like a Cosmo article about makeup; it was a book with medical remedies for conditions such as dandruff and hair loss.
Fun Fact #5
Cleopatra made a bet against Marcus Antonius, when she boasted that she could host the most expensive dinner in history. To win the bet, she simply took one of the pearls from her earrings and dissolved it in a glass of vinegar and wine, before gulping it down!
Fun Fact #6
The Egyptian Queen is often depicted in film and art as a beautiful woman, but reports from her contemporaries state that her looks were not particularly striking. However, she is said to be a great conversationalist and had a great character which gave her presence an irresistible charm.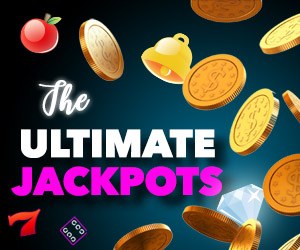 Things were not going well for Neal Wanless, a rancher in South Dakota, who was selling scrap metal to be able to cover his growing bills. He was one of the poorest ranchers in an area that is already known for being the least prosperous in the US. 
Fate has it that he went to a small town named Winner to run an errand. Neal decided to spend $5 of his hard-earned money to buy a Powerball ticket. He selected numbers related to his family's birth dates. The risk paid off and he won one of the biggest Powerball jackpots in history, receiving $88.5 million in a lump sum payment after taxes!
Your luck can suddenly turn around at Sloto'Cash too, where we have been seeing daily winners since 2007!
Deposit $25+
Get 111 Coyote Cash Spins on top!
Redeem Coupon: 111TRUEJACKPOT
Deposit $100+
Get 300% High Roller Bonus!
Redeem Coupon : 300HIGHROLLER

Coupons info:
111TRUEJACKPOT coupon holds 20x roll over, Redeemable 1x weekly this month. 300HIGHROLLER bonus holds 40x roll over and it is redeemable once this month.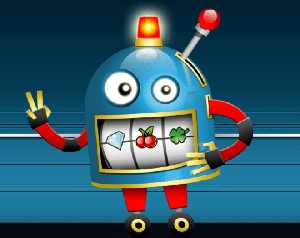 Mr. Sloto returns to give you a small break from your busy day. He's been working on his comedian skills as well as the best bonuses for you. Find below the latest jokes Mr. Sloto and important promotions that will boost your luck! 
Ready to Laugh? 
"A man tells his doctor: 'Doc, help me. I'm addicted to Twitter!'
The Doc replies: 'Sorry, I don't follow you.''
So good on so many levels! What's your next one Mr. Sloto? 
"What did the left eye say to the right eye?  Between you and me, something smells."
Haha, brilliant Mr. Sloto. How about a last one? 

"Did you hear about the two people who stole a calendar?
They each got six months." 

Mr. Sloto is best at guiding players to their next win. Make sure you claim our coupon below to seize your luck and make it a jackpot day!
Deposit $25+ and get a
125% Easy-Win Match Bonus + 125 Spins on Top!
Redeem Code: MRSLOTO125
Offer holds 25x roll over + 5x on spins winnings. All deposit bonuses hold no max cashout.
Subcategories