Latest Online Casino News
Remember that time when mobile phone manufacturers were trying to make them smaller and smaller? Well, since smartphones came into the market in the 2010's this pattern has evidently changed: mobile phones back then had screens as small as 3.5 inches, while nowadays you can't find a smartphone that has a screen smaller than 5.5 inches. If we have the knowledge to make them smaller, why do we have the impression they're getting bigger with each new release?
Camera: Today smartphones can film amazing videos that can be used for professional productions thanks to their high resolution cameras - which need bigger and more powerful sensors.


Heat: Our smartphones today have processors that create a lot of heat when they work, so manufacturers need bigger devices to help get rid of the heat in the phone faster.


High Resolution Screens: There is a huge part of the market that enjoys playing video games, experiencing virtual reality and watching tv series and movies in their smartphone. That's why bigger screens with better resolution are part of the appeal.


Battery: In order to power the camera, the high-res screens and all its many features, smartphones need bigger batteries to support its functions without it dying off too soon.
Let's be honest. In today's market if manufacturers thought small phones would sell well, they'd make more of them, and they are actually getting thinner even though they're growing in diameter due to the high demand for entertainment and the many features found in these gadgets.
Ready to Play?
Collect our Monthly Blog Bonus Worth a:
200% Match + 77 Spins on top!
Redeem Monthly Code: 200SLOTOLIFE
$40 min. deposit and 30x roll over + 10x on spins winnings. Game: 777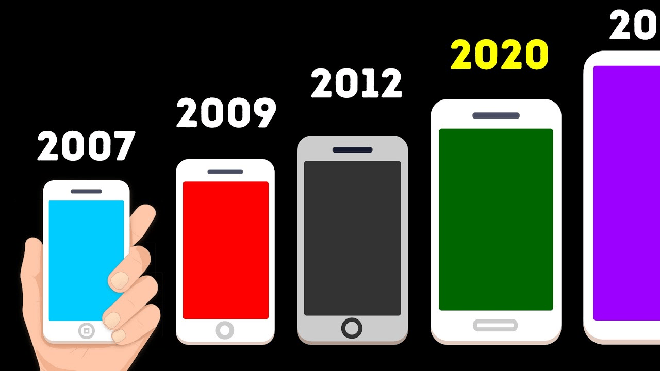 This month saw the release of the PlayStation 5 and the Xbox Series X and Series S. These join the Nintendo Switch as the main video game consoles of this new generation (the ninth one since the first consoles were released in the market back in 1975) that promise 4K gaming at up to 120 frames per second, ray tracing and faster loading speeds than its predecessors. Both Sony and Microsoft proud themselves for their brand new next gen consoles, and both claim to be the best in performance and overall gaming experience:
Price: Both the Xbox Series X and the PS5 cost $499, while the Series S is priced at $299 and the PS5 Digital Edition costs $399. The latter 2 lack an optical drive to read discs, and the Series S' SSD is half as large as the Series X.


Backward compatibility: Both consoles offer almost all of their previous gen games on their gaming catalog, even though the Xbox Series X has an edge: With the same backward compatibility the Xbox One offered for Xbox 360 and original Xbox games.


Performance: Next generation consoles are always judged by their power, speed and visual fidelity levels. Both the PS5 and the Xbox Series X & Series S have similar features in this sense, and it's very difficult to declare a winner.


Design: The PS5 is a towering machine, and is the biggest console Sony has ever built, while the Xbox Series X looks more like the design of gaming PCs thanks to its cuboid shape.
While both the PS5 and Xbox Series X & Series S are very powerful new consoles competing for the same market, they are both excellent options that offer 10-12 TFLOPS of graphical power and all of the load-time benefits that come from SSDs.
Ready to Play?
Get 300% High Roller Bonus!
Redeem Coupon 300HIGHROLLER
Offer requires a $100 min. deposit and it holds 40x roll over. Redeem 1x monthly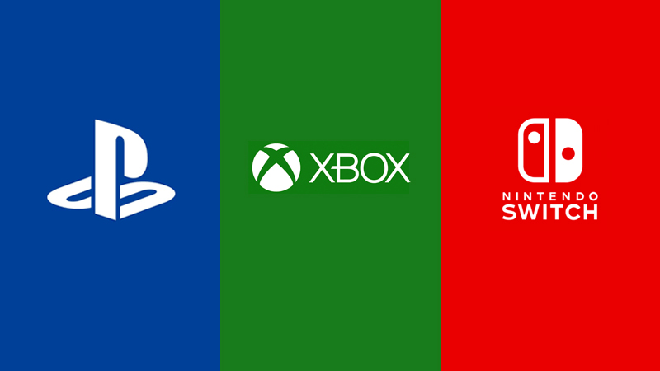 Are you truly ready for the holidays? There's a feeling of hope in the air and we want you to be ready to embrace it with Sloto's Jolliest Free Spins Journey of ALL!
Start your road to unwrapping the biggest jackpots of the year adding 350 Jolly Free Spins on your deposits of as little as $25+
Play with a
100% 1st Bonus + 50 Spins on Top!
Redeem Code: JOLLYPACK-1
Free Spins Game: Santastic!
Continue the journey with a
150% 2nd Bonus + 100 Spins on Top!
Redeem Code: JOLLYPACK-2
Free Spins Game: Swindle All the Way
Receive after:
200 Jolly Free Spins Gift!
Redeem Code: JOLLY200PACK
Free Spins Game: Naughty or Nice

Terms:
Deposit bonuses require a $25 minimum deposit and they hold 30x roll over + 5x on spins. 200JOLLYSPINS coupon spins winnings hold $500 max cashout. Promo codes must be redeemed in order. Offers expire on January, 15th

Subcategories