Latest Online Casino News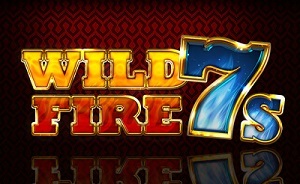 When you think of a 3-reel slot, you'll probably think of a simple machine with one to five pay-lines; with Bars, 7's and Cherries ???? symbols and the triple 7's at the top of the pay chart. While this was always the case some years ago, now 3-reel slot machines have evolved to include many advanced features that will keep you at the edge of your seat!
Three of our most recent slot machine releases are 3-reel slots with revolutionary features. 

777
This 3-reel slot has a single pay-line crossing the 3 reels, so following winning combinations are as easy as it gets. Below the reels you find a new feature which is the 'Hold' option for each reel. If a symbol falls on the pay-line during a spin, once the spin is completed, you are able to hold that symbol on the pay-line for subsequent spins. You will receive a new value for your bet and if agreed upon, you can spin with one or two held reels until you achieve your desired winning combination. An additional feature is the progressive jackpot that can be activated when you play in the highest denomination of the slot. Add to all this Wild symbols and you have a completely engaging 3-reel slot that transcends the traditional way of playing these machines. 
Wild Fire 7's
This 3-reel slot has 5 pay-lines across the 3 reels, allowing more winning combinations to occur. The novel features here are the mini-fourth reel on the side of the slot that has a triple function: it may award a random multiplier to a win on the main reels, grant 7 free games with a fixed 5x multiplier or trigger the progressive jackpot. Another example of how 3-reel slots have progressed over the last few years, to include many innovative features!
Sparky 7
Do you know how to engineer a machine of electrifying luck? You'll need to play our new slot SPARKY 7 to discover how!
Our latest release is a traditional 3-reel slot with 5 pay-lines on the reels with a lot of interesting twists. Its design is spectacular, with beautiful visuals of the inner machinery of a magical slot machine. You'll find traditional slot symbols like the number 7 and bar icons, but you will also notice some unusual activity that will boost your luck!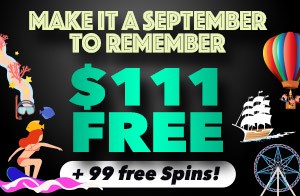 Say goodbye to summer with a blast as we enjoy the last few hot weeks at Sloto with more thrills and cash prizes than ever this year!
Grab some refreshments and keep the party going this year as Sloto'Cash offers a special promotion for anyone looking to take home the jackpot with a 150% match bonus with an additional 33 free spins. Furthermore, a second promotion of 200% plus 33 additional spins keep your winning odds high.
1st Bonus:
150% Match + 33 Spins 
Code: SEPTBLAST-1
2nd Bonus
200% Match + 33 Spins 
Code: SEPTBLAST-2
Get after
$111 Free Chip + 33 Spins
Code: SEPTBLAST-3
Coupons must be redeemed in order!
Deposit bonuses require a $25+ deposit and they hold 30x roll over + 5x on spins winnings. Free chip coupon holds 40x roll over to win up to $500 EXTRA! Offers valid until September 30th. Free spins game: Wild Fire 7's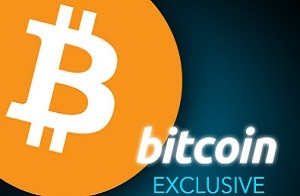 "Bitcoin will do to banks what email did to the postal industry."
– Rick Falkvinge

Bitcoin is an ongoing roller-coaster; will it be the next technological revolution or will it disappear in a few years' time with a whimper?

Bitcoin is currently recovering from a major dip. Its price now hovers around $40,000. It started this year at a value of $28,000 and managed to reach a high point of $63,000 in April. Where will it be by the end of this year? 

If you like the thrill of high volatility, then you should give our high variance games a try!

High variance or volatility slots are designed to give explosive payouts over longer intervals. If you play a high volatility game when it's hot, you could make a fortune in a day!
Go for fortunes playing:  
Cash Bandits 3
This High Volatility 25-line slot has grouped wilds, two local progressive jackpots and a vault bonus feature that can grant up to 390 free games with up to 23x multiplier!
Grab daily a 88% Bitcoin deposit match bonus + 88 free spins on top!
Coupon code: 888BITCOIN
$30+ deposit and 30x roll over with no max cashout. Redeem daily.
Watch our Bitcoin tutorial HERE

Did you know?

At Sloto'Cash you can deposit and cash out with three different cryptocurrencies: 

Bitcoin (BTC), Bitcoin Cash (BCH) and Litecoin (LTC).

All these digital currencies are decentralized cryptocurrencies. There are small differences between them, in terms of the speed and fees per transaction. Bitcoin (BTC) remains the most popular and valuable of the three, but all three are currently traded widely throughout the online world.  
Subcategories