Latest Online Casino News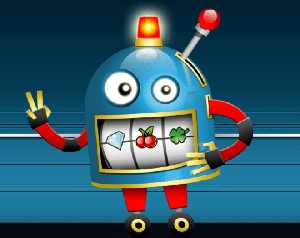 Mr. Sloto is in a festive mood and he wants to share his great sense of humor with his favorite Sloto'Cash players – yes, you are one of them!
Take a minute to enjoy Mr. Sloto's Xmas jokes: 
"Why was the snowman looking through the carrots?
He was picking his nose!"
Haha, we love your puns Mr. Sloto. Do you have more? 
"Why do Dasher and Dancer love coffee?
Because they're Santa's star bucks!"
Hehe, no denying that! What about the elves? 

"What do you call an elf who sings?
A wrapper!."

Great one Mr. Sloto, how about a bonus joke today? 

"What do you call a kid who doesn't believe in Santa?
A rebel without a Claus!"
Good moments never end at Sloto'Cash – join us this season and become jolly with jackpots!
Deposit $25+ and get a
125% Easy-Win Match Bonus + 125 Spins on Top!
Redeem Code: MRSLOTO125
Offer holds 25x roll over + 5x on spins winnings. All deposit bonuses hold no max cashout. Game: Gemtopia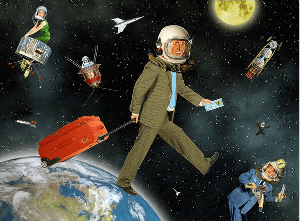 Those lucky and wealthy enough to have booked tickets to become a tourist astronaut with Blue Origin, will be staying in a special villa located about 15 miles away from the launch site in Van Horn, Texas desert, before setting sail for the stars. Guests will be given their own Airstream trailer to sleep in, fully equipped with everything you need to have a comfortable stay plus a restaurant and bar.
Instead of a luxury hotel, 'Astronaut Village' gives more of a space camp vibe, as the idea its more focused around guests bonding with each other and bringing them closer together before stepping into the New Shepherd. The spaceship is named after Alan Shepherd, one of the original NASA Mercury Seven astronauts - whose daughter is actually set to be in the next group to sleep in the village before blasting off to space.
On July 20, 2021, during its first crewed mission, travelers spent approximately 10 minutes in space and crossed the Karman Line - the. boundary between Earth's atmosphere and outer space.
Blue Origin is expected to begin to sell tickets for commercial flights of up to six people, all of which are expected to stay in Astronaut Village and spend a nice and relaxing time together around a firepit after training.
Deposit $25 Get 200 PULSAR Spins on top!
Redeem Coupon EASYWINSPACE

Deposit $30 Get 150% Match Plus 50 Nova 7s Spins
Redeem Coupon 150NOVA50

EASYWINSPACE promo holds 27x roll over on spins winnings. 150NOVA50 requires a $30+ deposit and it holds 30x roll over + 5x on spins winnings. All deposit bonuses hold NO MAX CASHOUT.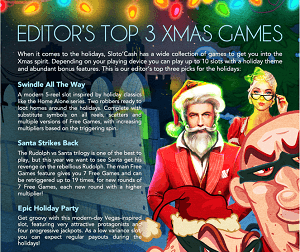 When it comes to the holidays, Sloto'Cash has a wide collection of games to get you into the Xmas spirit. Depending on your playing device you can play up to 10 slots with a holiday theme and abundant bonus features. This is our editor's top three picks for the holidays:

Swindle All The Way
A modern 5-reel slot inspired by holiday classics like the Home Alone series. Two robbers ready to loot homes around the holidays. Complete with substitute symbols on all reels, scatters and multiple versions of Free Games, with increasing multipliers based on the triggering spin.
Santa Strikes Back
The Rudolph vs Santa trilogy is one of the best to play, but this year we want to see Santa get his revenge on the rebellious Rudolph. The main Free Games feature gives you 7 Free Games and can be retriggered up to 19 times, for new rounds of 7 Free Games, each new round with a higher multiplier!
Epic Holiday Party
Get groovy with this modern-day Vegas-inspired slot, featuring very attractive protagonists and four progressive jackpots. As a low variance slot, you can expect regular payouts during the holidays!

Other holiday slots to enjoy this season:
Subcategories