Latest Online Casino News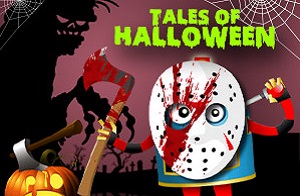 As featured in Sloto Magazine
Halloween is approaching and you might be running late to find the perfect costume this year. Luckily Sloto Magazine is here to help you find creative and easy DIY (do-it-yourself) Halloween costumes.
Giant baby face
Difficulty level: low
Time requirement: 10 minutes
Yep, it can't get any creepier than this. Find an old doll and tape its arms and legs to your face. Take it to the next level and find a pacifier to carry in your mouth. Guests will love (and simultaneously dislike) looking at you!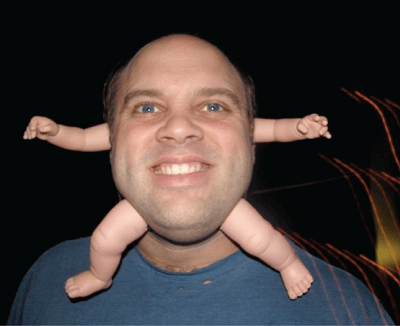 A living famous painting
Difficulty level: medium
Time requirement: 1-2 hours
This one is relatively easy. Find an old (light) wooden frame and dress up as you favorite portrait. We recommend the famous American Gothic painting by Grant Wood. This is ideal for couples and all you need for the man is denim overalls, a black blazer and a pitchfork; for the woman an old-fashioned dress and the hair pulled tightly back. Be creative, you could also do a famous Van Gogh, a Picasso or a fully abstract painting!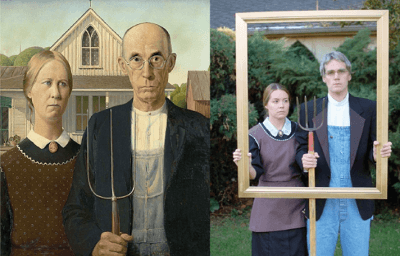 A cluster of grapes
Difficulty level: low
Time requirement: 1 hour
This is easy and fun. Blow up a couple dozen purple balloons and tied them around your purple outfit. A green hat or bonnet finishes the costume. Find a real cluster of grapes to carry around and offer to children!
And then....when all the trick-or-treating is done, when all the apples have been bobbed, and when you feel you can't move from "Did I eat ALL that candy???" it's time to find your favorite easy chair, plop down and login to the Sloto Cash casino lobby to check out all the treats there - free spins, free chips, match bonuses, new bonus slots to try out.....the list goes on and on. SlotoCash online casino is YOUR address for fun and excitement - and a little relaxation too!
Good humor is the main ingredient in a wholesome life. Mr. Sloto wants to see you smile so he's bringing you his latest joke collection.

Enjoy his finest jokes: 
Joke #
What do you call it when Batman skips church? Christian Bale.

Joke #2
What's the difference between a golfer and a skydiver? A golfer goes *whack* "damn" and a skydiver goes "damn" *whack*.

Joke #3
I used to be addicted to soap, but I'm clean now.

Good moments await you at Sloto'Cash… start spinning our reels for more moments of fun!
Deposit $25+ and get a
125% Easy-Win Match Bonus + 125 Spins on Top!
Redeem Code: MRSLOTO125
Offer holds 25x roll over + 5x on spins winnings. All deposit bonuses hold no max cashout. Game: Gemtopia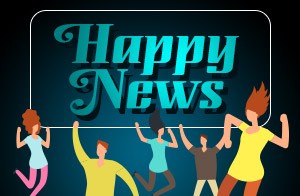 Wake up to a world of positive developments and news of hope. Our latest selection of good news is here!

Greenest Football Club!
England has a strong tradition with football (known as soccer in the US), with over 90 professional football clubs in the country. But there is only one fully "green" club and that is Forest Green Rovers, a club based in Nailsworth, Gloucestershire, which has been become the world's carbon-neutral club. The efforts to be a green club go a long way as they serve only organic vegan food, have a pesticide-free pitch, use solar panels and travel in zero-emission vehicles for their away matches!

Party and save the planet!
The beer giant Carlsberg has just developed a new wood/plant-based bottle for its famous beer. The container is fully recyclable and is said to protect the beer's taste and fizziness just as well as a glass bottle. The material is a great insulator, so it keeps your beer cooler for longer! 

A super seed!!

A non-profit organization in Guatemala has developed a hybrid maize seed, through conventional selective breeding (not genetic modification), that boosts of having more nutritional value than the standard corn seed used in the country. With 90% of the population living in poverty, many are forced to eat the same food every day: corn. The new maize seed has a higher density of minerals and vitamins, that will help lower the negative effects of malnutrition. !
Enjoy 500 Good News FREE Spins
on top of your $25+ deposit!

Redeem Code: 500GOODNEWS
Promo info:

Offer holds 25x rollover. Redeem 1x weekly until end of the month. Game: Wild Hog Luau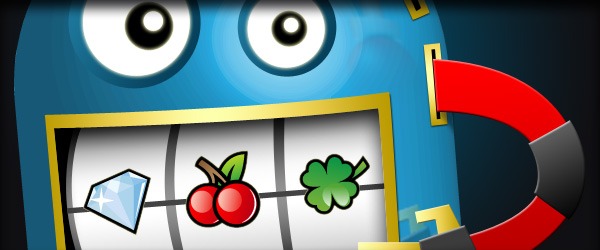 Subcategories