Sloto Cash Blog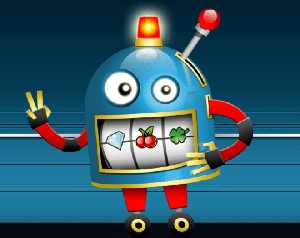 Mr. Sloto is excited to get back on stage and present his latest collection of short jokes!
What's your first one Mr. Sloto?
"I hate Russian dolls…
they're so full of themselves!"
Very timely joke Mr. Sloto…!
"Why do French people eat snails?
They don't like fast food!"
So international today Mr. Sloto! How about the last one?

"What did Yoda say when he saw himself in 4k?
HDMI."
Now that you're in a good mood, claim our special bonuses for you today at Sloto'Cash!
Deposit $25+ and get a
125% Easy-Win Match Bonus + 125 Spins on Top!
Redeem Code: MRSLOTO125
Offer holds 25x roll over + 5x on spins winnings. All deposit bonuses hold no max cashout. Game: Gemtopia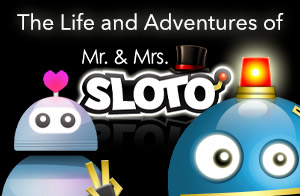 The Technological Miracle
Mr. Sloto roamed the street as dawn approached. He was trying to remember where he lived in Cherry Town, but the city had a different feel now that it was painted gold everywhere. He felt dazed in the golden light reflected from every corner.
He stopped at a TV store to hear the late-night news on replay. The city mayor was going to clean the city in the coming days and rebuild a stronger and more beautiful Cherry Town.
At the break of dawn he saw a figure he recognized. It was his dear wife, Mrs. Sloto. She had the look of desperation in her face and Mr. Sloto could sense a deep sadness in her. 

"Have you lost something?" asked Mr. Sloto.
The eyes in Mrs. Sloto's face shone like two jewels absorbing sunlight.

"I'm back sweetheart; I got away from an evil inventor. He took me from the junkyard and is responsible for all this gold paint everywhere."
Mrs. Sloto came quickly to embrace Mr. Sloto. She was so happy she couldn't stop sobbing. Mr. Sloto tried to console her but she wouldn't stop.

"What's the matter?" inquired Mr. Sloto. Mrs. Sloto then pointed to her torso and said:

"Something is growing in me. I couldn't live with the idea of being without you, so I did something radical. I went to Victor Fluke and asked if I could bear a little Mr. Sloto. He used the latest robo-genetics to install in me a fetus robot that will grow inside me. It has half your code and half mine."
Mr. Sloto could not believe his ears… were they going to have a baby?!
This is an interactive series. Players get to vote on that next chapter of the story!
HELP US WRITE CHAPTER 24th IN THE LIFE AND ADVENTURES OF Mr. and Mrs. Sloto!
1st option) Eight months later, a little baby Sloto is born and Mr. and Mrs. Sloto life is turned upside down. 
2nd option) Mrs. Sloto's robo-pregnancy does not go as planned and the baby robot inside her compromises her life. They must make a choice, the baby or Mrs. Sloto.
3rd option) Mr. Sloto wakes up one morning to realize it was all a dream and he is back inside the time machine traveling with Victor Fluke. 
Send your vote to This email address is being protected from spambots. You need JavaScript enabled to view it. and be part of the evolution of this story!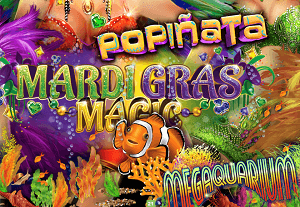 As featured on Sloto Magazine
During the spring we see nature bounce back with all the fury and elegance of a true rebirth. Bright colors, exotic scents and mesmerizing shapes invade our senses while we delight in the long-awaited disappearance of winter. To join the exuberance of nature, my choice of games this season will reflect the picturesque qualities we will see around us these coming months.


Megaquarium

Submerge yourself into a multi-colored underwater adventure and win big on our 50-line slot that is rich with bonus features and extravagant jackpots.
The most attractive feature in this high-volatility slot is the extended free games feature that starts with 7 free games but can continue to expand with 3 extra free games if you get three bonus symbols on the last spin of the free games. Each new set of 3 extra free games may include added grouped wilds, 5x multipliers and instant prizes up to 500x your trigger bet!
Wild celebrations occur every spring around the world in commemoration of Fat Tuesday, better known as Mardi Gras. The most famous Mardi Gras carnival takes place in New Orleans and our 25 pay-line slot is a tribute to one of the most festive parties on the planet.

Players will feel part of the party when they see bursting wild symbols explode on their screen to convert other symbols into wilds!
Mexicans are renowned for holding vibrant and flashy celebrations with their piñatas, a paper container that is broken to reveal the sweets and gifts lodged inside. Sloto'Cash players will see payouts scatter on their screens when they pop our piñatas in our 5-reel, 10 pay-line slot!

Just when nature is sprouting, you'll see your luck flourishing with wild Donkey symbols appearing in reels 2, 3 and 4. Whenever a wild Donkey appears on a reel, it will expand to cover the entire reel. After pays are awarded, a re-spin is granted with the held wild reel(s) for an extra possible round of explosive winnings!
Ready to play?
200% Match Bonus + 50 Megaquarium spins on top!
Coupon: 200SPRING

Deposit $35 get 500 Popinata spins on top!
Coupon: SPRINGPINATA
Promos details:
200SPRING requires a $50+ deposit and it holds 30x roll over + 5x on spins winnings. SPRINGPINATA holds 27x roll over on spins winnings. All deposit bonuses hold no max cashout
Subcategories