Latest Online Casino News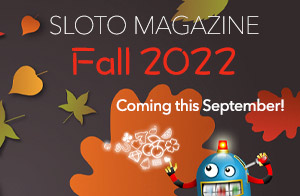 Jackpots calling! 📞
Watch the multicolored leaves fall to the streets this season, while simultaneously enjoying jackpots generated through the coupons of Sloto Magazine 🍂 Edition! Our latest edition comes with tons of free spins, bonuses, contests, puzzles, and extra surprises! Dazzle your autumn with our latest issue here
Fall 2022 Magazine Features:
Deluxe Slots for the Season
Discover our suggestions for the best slots to be played this season. Our editor has handpicked ideal games to be enjoyed during the fall. 
Contests, puzzles & more!
Our latest issue has puzzles that you need to solve to reveal Free Spins coupons. Plus find the password for our exclusive FreeRoll Tournament of the season!
Lifestyle tips
Our magazine is not only about games; it also features articles that may inspire you to live a stronger, healthier, and happier life!
Bonuses, coupons & tokens
In the middle section of the magazine, there is a 3-month calendar filled with exclusive coupons that will keep you busy spinning our reels all autumn long!
Calling lucky winners!
Players that get our Sloto Magazine cash out more thanks to all the exclusive coupons found in our innovative mag. Become of the big winners this season - good luck!
| Deposit | Get | Coupon |
| --- | --- | --- |
| $25 | 100% Match | EASY2022MAG |

Coupons must be redeemed in order!
Offers hold 20x roll over ONLY. All deposit bonuses hold no max cashout. Read our current magazine issue here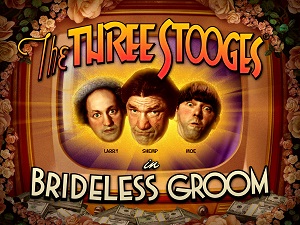 The Three Stooges to the rescue!
A good laugh a day keeps the doctor away! As an entertainment magazine we understand the value of giving you a good laugh and we'll tell you why. Researchers have found that laughter has a multitude of good benefits both in the short and the long term. Let us highlight the main benefits of laughing regularly.

Short-term benefits
Laughing doesn't only change your mental state, it actually             produces physical changes in your body.
Stimulation of organs. The extra oxygen in your body stimulates your heart, lungs and muscles, with the added treat of more endorphins released by your brain.


Laughter relaxes your stress response system and can contribute to lowering your blood pressure and heart rate.


The added air circulation may relax muscles that are tense from stress.

Long-term benefits
Regular laughter can greatly improve your health.
Improvement of immune system.


Laughter can act as a natural painkiller.


Increase sense of personal satisfaction.


Mood enhancer that can fight against depression and anxiety.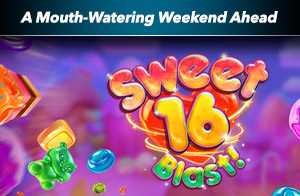 A good dessert is definitely the grand finale of any hearty meal. What better way to fix your slots-sugar cravings and enjoy the end of the week with some sweet delights this and every weekend of the month?
Get ready for some mouth-watering weekend rewards with a 77% Match + 77 Sweet Free Spins available until Sunday!
Play until Sunday with a
77% Match + 77 Sweet Free Spins!
Redeem Code: SLOTO77WEEKEND
Game: Sweet 16 Blast
Subcategories